Jamie Curry's World Domination
Through her determination to entertain, Jamie Curry is taking the world by storm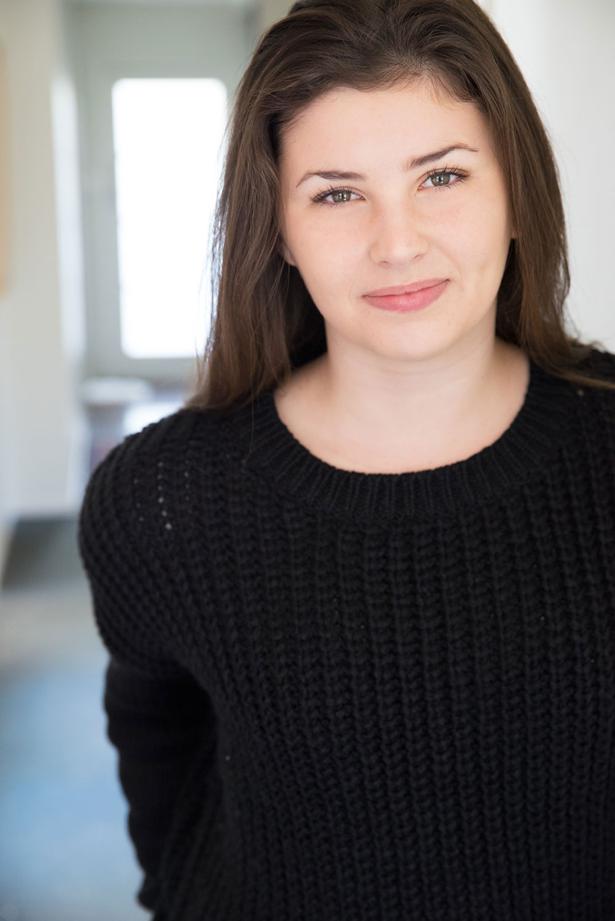 Tuesday Oct. 27, 2015
Jamie Curry has a very millennial way to measure time: with how many thumbs-ups she's been given on Facebook. At 795,000 likes, Jamie gave her first radio interview; at seven million she remembers getting mobbed by fans outside a Carl's Jr along with friend and singer Jamie McDell.
If you're not well acquainted with the Napier local, you probably should be — she has the kind of social media reach to rival Lorde and has an inbox with over 200,000 (and counting) unread messages from fans all over the world.
Along with her millennial sense of time, Jamie has made a living in a new-age way unfathomable to most 20 years ago: by uploading videos of herself to the internet doing nothing in particular other than being herself. One video, titled How to Use Snapchat, features four minutes of Jamie spewing rainbows and blowing bubbles to show off new features of the social media app's latest update. Another, called Moving to Auckland (Part 1) sees Jamie taking to a large watermelon with various household objects: a rather wicked looking sword, a golf club and a broom, before she actually cracks on to the aforementioned relocation. In Room Tour — well, the name pretty much speaks for itself.
On paper, the videos don't particularly sound like blockbusters, nor do they seem like the kind of cat-in-a-box content that usually garners millions of views on YouTube. But it's not so much the subject matter as who's in front of the camera — it's Jamie who everyone tunes in to see. She's goofy, theatrical and self-deprecating, and makes for a rather entertaining watch.
So when we meet in Auckland in the midst of promoting her new paperback, They Let Me Write A Book, it's surprising how different the real-life Jamie Curry is to her bubbly, on-screen counterpart; she's subdued, maybe a little nervous, and there are no smashed watermelons lying around her hotel room. Confidence, she says, is something she's been lacking in the past, but which has been helped by her runaway success.
"I definitely lacked in confidence before," says the 19-year-old. "I hated making phone calls. If I wanted to see if something was at The Warehouse, I would have to get my mum to do it. I'd struggle to introduce myself to people. And now I'm not super confident but I'm way better."
Jamie started her Facebook page, Jamie's World, which now has over 10 million fans, just 10 days shy of her 16th birthday after the encouragement of her friends, who thought she was "a weirdo". She first started posting memes (before they were widely regarded as such) as well as "truth" statuses such as: "Awkwardly standing there while your friend is talking to someone you don't know" and "Noticing your fly is open and going back through every social encounter you've had since you noticed ... "
She then graduated to making videos, which she films and edits herself, uploading them to Facebook and then to her YouTube page, which now has nearly one and a half million subscribers alone.
The growth in her popularity was astronomical, even by today's viral standards — at one point her page likes increased by about one million a month, which is what kept her going. "It was kind of an obsession to get more followers, and because they were going up so quickly I was like, 'Yeah, this is so cool'," says Jamie.
READ: Jamie Curry On How to Deal with Trolls and Haters
"And I just really liked that my mum would laugh at them and my dad would laugh at them and it was really funny."
After around two years of virality, advertisers came knocking, and it became evident that Jamie's World could be monetised. "We started getting lots of emails from people wanting to advertise or do things, so my mum was like, 'You need an agency', and then I found out there was this whole world of YouTube."
Jamie says she's selective with who she works with so her content isn't compromised and still reflects who she is; SeaWorld once approached her to pair up with Bindi Irwin, but she turned them down. "It's kind of based on their priorities and morals or whatever and how flexible they are."
That moral fibre is certainly one of the reasons advertisers and fans can't get enough of Jamie; although the subject matter of her videos may be light in substance, her overarching message, albeit heavily disguised in comedy, is one of self-confidence.
"I don't like to be a dick, and I don't like to come across as judgmental or anything. My main thing is just be kind, and don't be a dick.
"That's basically my kind of theme and also just be confident in yourself and be comfortable in yourself. One time I got asked, 'If you could be someone else for a day, who would it be?' and I don't really want to be anyone else. Because a lot of [my fans] are 14-year-old girls who are going through that phase."
Although Jamie says she tried to keep her book — which was written with journalist Alex Casey — light and funny, her message is clearly woven throughout the tales of her youth. Along with lessons about making the perfect poached egg and how to hide a double chin (4. Wear a really big turtleneck — thank goodness they have come into fashion again so I can really let my chin go this winter), Jamie's book details how she's always been a bit of an outcast, but that's essentially the key to her success.
She muses: "When you get out into the bigger world, you realise that people don't actually care if you are a total weirdo. In fact, everyone's a bit of a weirdo in their own special way — from my own dad to the lady who thought I was Lorde to the person who sent me a watermelon. All a bunch of crazies."
So what happens when Jamie's not a teenager anymore, and spewing rainbows on camera isn't as cute as when she was fresh out of high school?
"I hope I'm not like 50 and still doing it. Well if you look at what (fellow YouTuber) Grace Helbig did, she developed her humour," says Jamie. "But I'm hoping by then that I hopefully have a career in acting.
"I don't have expectations, because I think expectations ruin everything, but I'd just really like to make a career out of acting, whether it's just enough to live off or I'm a famous movie star, I just really enjoy it."
Performing, that is. And if her millions of fans are anything to attest to, she certainly knows how to draw a crowd.

• They Let Me Write A Book by Jamie Curry, published by Harper Collins Publishers, $24.99, is available now.
Share this:
More Culture & Travel / Features & Profiles