Janetta Mackay: Oh come all ye spenders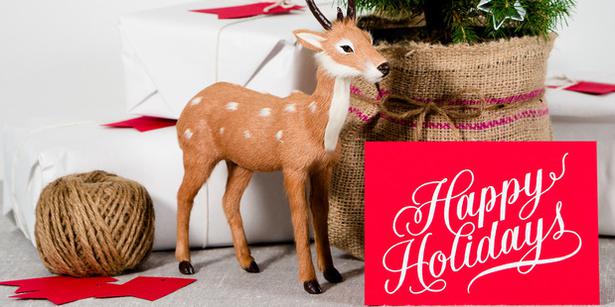 Tuesday Sept. 23, 2014
Gift giving has always been something I've loved. I was the geeky girl who wrote lists of what I wanted to buy family and friends, rather than what I wanted to be given. This was less about generosity of spirit than about vicarious shopping.
As an only child I was pretty spoiled in the presents department, but typical of singletons I liked the notion of extending the family circle. It made for even more parcels under the Christmas tree! These days, as well as wider whanau, there are friends to factor in and the continuing of a long family tradition of adding a few parcels for those who aren't as fortunate.
You may wonder why on earth I'm prattling on about presents three months before December 25. Well, it's an occupational hazard. The season for it. This month there have been a number of launches of Christmas beauty ranges, several complete with trimmings such as a tree and festive carols.
Mercifully for the waistline, those moreish little mince tarts have yet to make an appearance.
Some things are best kept strictly seasonal! Which is why, I, like many people, wish mall managers would keep their decorations in boxes until December, like the rest of us do, but we all know that from October onward they'll be extolling us to spend.
Just please let us get past Labour Day before decking the halls ... but for many shops November to December is make or break for the year's business, so I guess you can't blame them for trying to extract maximum mileage.
I will shop early - and write a list - but not for a month or so and only to avoid the sense of being a rat on a retail treadmill. Writing my Viva print edition column this week about soaps and, coincidentally, being given a handmade cake carried back from an overseas market by a colleague, reminded me that the simple, well-chosen gift is always the nicest to select and to receive.
Like most parents, I've saved cards with spindly writing and stick figure drawing, but don't have a lot of $10 ones hoarded. Something made with love will always trump trying too hard.
As to those gift ranges I've been looking at, there's a traditional feeling to many, albeit white and gold or black and gold seems to be the new green and red. Decorative tins are a strong trend for packaging and offer the convenience factor of no wrap needed. Expect to inhale comforting familiar aromas in the ever-expanding home fragrance category.

The cynical will say that is because the surest way to a consumer's heart is to play with notions of nostalgia and they're probably on the money. Spend yours wisely, and with meaning, for that's what matters most. 
Share this: