Janetta Mackay: Rocking The Rock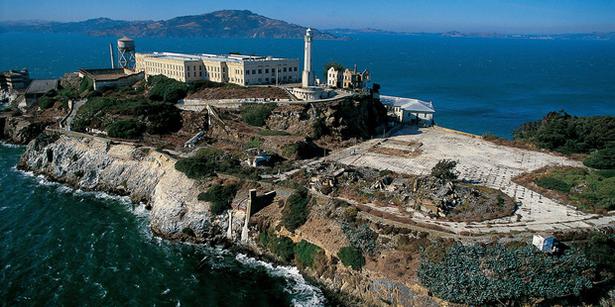 Tuesday March 18, 2014
Alcatraz here I come. The well-trodden tourist path up the cliff to America's most notorious jail is familiar territory to many a visitor to San Francisco, but from the moment I am picked up by chauffeured 4WD with pink champagne at hand, it is clear my ferry trip to The Rock will be no ordinary excursion.
My companions include beauty editors and makeup artists from across the globe, all of us in town for a launch by Benefit cosmetics. We are soon decanted from the about 2km chartered ride across treacherous currents, perfectly timed to watch the sun set over the Golden Gate Bridge. Anyone teetering ashore is offered ballet slip-ons for the ascent. Thanking my gold flats, I take off in the first group of guests led by one of a team of US National Parks Service staff in attendance on our outing. Those wearing designer heels stay behind to have them stowed in individually named paper bags which are returned to them at our coatcheck for the cocktail evening - just outside the main jail concourse.
Movie-star handsome Ranger Gary gives a little spiel about the prison's history before handing over to Ranger Lou who says she's virtually a lifer.
After 26 years guiding at Alcatraz this weathered veteran knows her stuff. She even seeks to settle any unease we may feel at partying in a prison by explaining that it wasn't all awful on at the Rock. Soldiers and guards who served there over its time as a fort and a jail, lived in barracks opening to cottage gardens sheltered below the forbidding main building. Inmates enjoyed the best food in the prison service, but, of course, escape was always their ambition, usually with deadly consequences.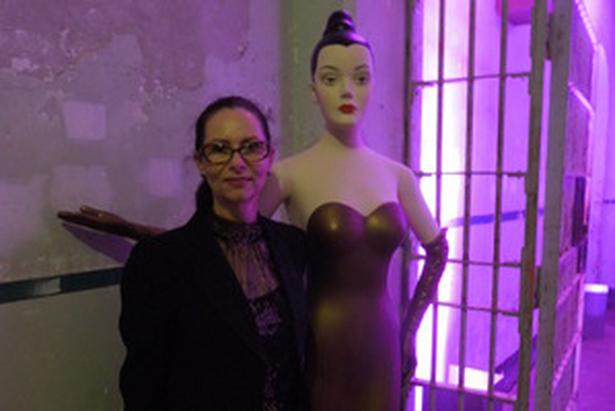 As to those few who might have gotten away, she left it to our imagination, but my money is on the sharks.
Wandering the jail at night without tourists jostling to keep up with their audio tours, allowed time for an insight I didn't fully appreciate on an earlier day-time visit. The recorded voices of former warders and inmates echoed across the decades.
Then before you know it, I'm upstairs in what was the old hospital choosing from themed cocktails and watching high-kicking Chicago-style dancers. Al Capone in his prime may well have approved.
Quite what he'd make of his taxation time-out transformed into party central is anyone's guess. A few hours in, I'm thinking Ranger Lou might be ready for bedtime, but the rest of us are still rocking the Rock. She tells me that it's been three months since the last big bash on the island and such extra duties for the rangers don't come round that often.
In the city that spawned Silicone Valley and is riding high on its tech wealth, impressive launches and over-the-top events aren't unusual. Still setting up an evening on Alcatraz, shipping over food and drink, and ensuring all guests get home on the last ferry, clearly takes the planning of a successful jailbreak.
Suffice to say no expense was spared. Benefit, acquired by Louis Vuitton Moet Henessey in 2008, is on track to be a $1billion company by next year and its now net spreads from its San Francisco home-base to more than 40 countries, including New Zealand. The quirky little boutique store opened in the Mission district 38 years ago by two sisters Jean and Jane Ford is clearly intent on cementing itself as a global beauty innovator. Jean's daughters, Annie and Maggie Ford Danielson, are Benefit's global ambassadors and wanted to make sure that the company's biggest global launch to date and farewell party were especially memorable.
Hard to beat doing the old Jailhouse Rock.

* Janetta Mackay travelled to San Francisco as a guest of Benefit cosmetics. Details of the launch event she attended are under embargo, but will be revealed first in Viva in the months ahead.
Share this:
More Culture & Travel / > International