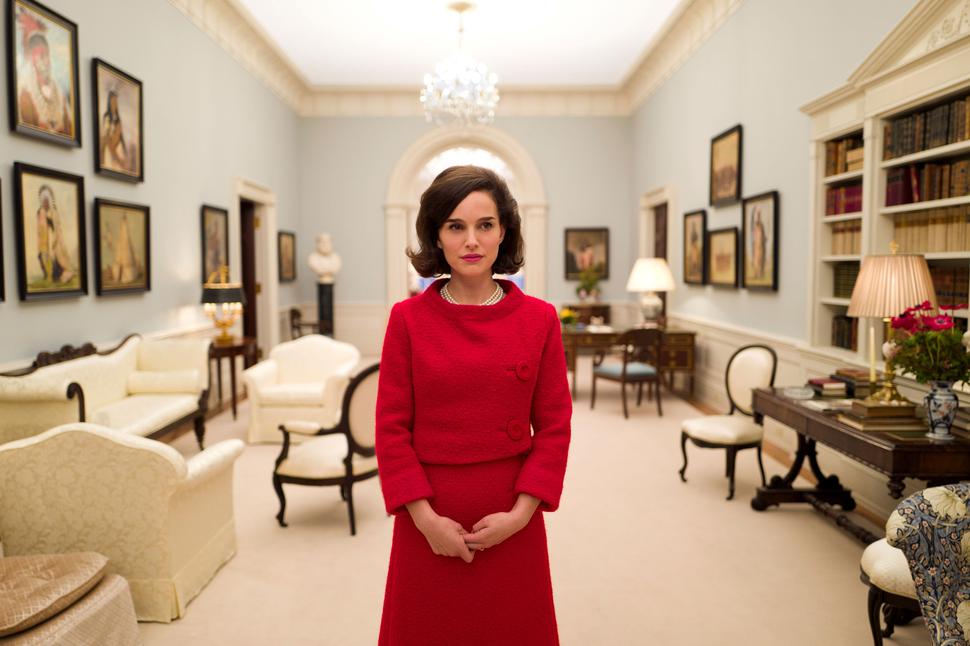 31 Great Things to Do in January
With summer in full swing, there are plenty of music, art, film and food events on across the country
Monday Jan. 2, 2017
1. Jackie
Despite having her life heavily publicised, this film gives a rare glimpse into the private struggles of iconic First Lady, Jacqueline Bouvier Kennedy. With Oscar buzz surrounding Natalie Portman's portrayal, this is a must-see movie of 2017.
— In cinemas January 12.
2. Ladies that Lunch
If you're headed to the ASB Classic, don't miss Ladies That Lunch presented by Viva, with designers Kathryn Wilson and Juliette Hogan in attendance. Guests will enjoy a three-course degustation lunch designed by Nic Watt, as well as a bespoke Juliette Hogan gift. Before you head along, read our interviews with superstar players attending the tournament, Caroline Wozniacki and Venus Williams.
— ASB Tennis Arena, Parnell, January 6; ASB Classic, until January 14. Visit ticketek.co.nz
3. Anno Domini
Instead of spending your Sunday afternoon moping about Monday, party in style on the rooftop of the Auckland Art Gallery at Anno Domini. Mixologist Kate Rose shares some of her favourite cocktail recipes which will be on offer at the event.
— The East Terrace, Auckland Art Gallery, Auckland Central, January 8. Visit justtheticketnz.com
4. Swan Lake
The esteemed St Petersburg Ballet is bringing Swan Lake to New Zealand – the first time the Russian company have performed here in 15 years.
— ASB Theatre, Aotea Centre, Auckland Central, January 12-14. Visit st-petersburg-ballet.com
5. Summer Painting Workshop
Artist Sam Mitchell will guide beginner- to intermediate-level painters through "what to paint and how to paint it" on this three-day course that will get your creativity flowing.
— Whitecliffe College of Arts and Design, Balfour Rd, Parnell, January 17-19. Visit whitecliffe.ac.nz
6. Electric Coastline
Sibling duo Broods are headlining this summer concert series that will travel along the east coast of the Upper North Island, along with 2016 breakout stars Kings and Theia.
— Various venues across the country, January 3-5. Visit zmonline.com
7. St Jerome's Laneway Festival
Auckland's most-beloved inner city music festival is back for its eighth year this month, this time at Albert Park, offering a change in scenery from the previous few years at Silo Park. The lineup includes Young Thug, Tame Impala and Purple Pilgrims.
— Albert Park Precinct, Auckland Central, January 30. Visit lanewayfestival.com
8. Kai Auckland Gardening Workshops
If you've ever wanted to learn how to plant fruit trees, grow food in a small space or create upcycled garden creations, this set of workshops are for you.
— Aotea Square, Auckland Central, January 14-28. Visit aucklandlive.co.nz
9. Nick Cave and the Bad Seeds
Touring with their latest album Skeleton Tree, Nick Cave and the Bad Seeds will touch down in New Zealand for two shows mid-January.
— TSB Bank Arena, Wellington, January 17 and Vector Arena, Auckland Central, January 18. Visit nickcave.com
10. Soundsplash Festival
Take a roadie to Raglan for this three-day festival, with classic Kiwi summertime acts such as Six 60, State of Mind and Tiki Taane.
— Wainui Reserve, Wainui Rd, Raglan, Waikato, January 20-22. Visit soundsplash.co.nz
11. Hidden Figures
Starring Taraji P. Henson, Janelle Monae and Octavia Spencer, this charming film explores the inspiring story of three female intellects working for Nasa - the mathematical brains behind the 1962 operation that made John Glenn the first American astronaut to orbit the earth.
— In cinemas January 26.
12. The Mockers
Returning for their first tour in 30 years, classic Kiwi band The Mockers will play eight reunion shows from Auckland to Otago, performing tracks such as Forever Tuesday Morning and Swear It's True.
— Various venues across the country, January 19-29. Visit eventfinda.co.nz
13. Movies in Parks
Kicking off mid-January with the latest Ghostbusters film, Movies in Parks will give you a chance to make the most of the outdoors while watching your favourite flick.
— Various parks across Auckland, January 13-March 31. Visit moviesinparks.co.nz
14. Twilight Trail
Enjoy the sunset as you wander the Brick Bay Sculpture Trail at Snells Beach, open late with sausages on an outdoor barbecue and a live nine-piece brass band.
— Brick Bay Wines and Sculpture Trail, Arabella Lane, Snells Beach, Warkworth, January 20. Visit brickbay.co.nz
15. Beast of a Feast
If you're a fan of beer and meat, this is the day out for you: a one-day food festival that celebrates the resurgence of craft beer.
— Soper Reserve, Mt Maunganui, January 3. Visit littlebigevents.co.nz
16. The 74th Golden Globe Awards
The Golden Globes will be kicking off the 2017 award season in early January, with Jessica Chastain, Natalie Portman and Emma Stone all up for nominations.
— Vibe, Sky TV, January 9.
17. Volume Sunday Sessions
If you haven't made it along to the Volume: Making Music in Aotearoa exhibition yet, time your visit with one of the museum's Sunday gig sessions - first up in the series are performances from Gareth Thomas, Graeme James and Ciaran McMeeken.
— Auckland Museum, Parnell, January 29. Visit aucklandmuseum.com
18. Basement Jaxx
British house duo Basement Jaxx, famous for tunes such as Where's Your Head At, will be bringing the bangers to the waterfront, with a DJ set at music event AKL17.
— AKL17, Mantells on the Water, Westhaven. January 21. Visit eventbrite.co.nz
19. Music in Parks
Kicking off mid-January, Music in Parks features a lineup of 24 gigs of all genres – from electronic act Maala to hip-hop artist Che Fu.
— Various parks across Auckland, January 13-March 26. Visit musicinparks.co.nz
20. Brazilian Day Festival
Celebrate Brazilian culture with this afternoon of food, music and culture – it's also a zero-waste event.
— Rocket Park, Wairere Ave, Mt Albert, January 28. Visit ourauckland.aucklandcouncil.govt.nz
21. Silo Park Precinct
There's a full schedule of events at Silo Park every weekend during January, including a giant picnic, craft markets and screenings of flicks such as What We Do in the Shadows.
— Cnr of Jellicoe and Beaumont St, Wynyard Quarter, Auckland Central. Visit silopark.co.nz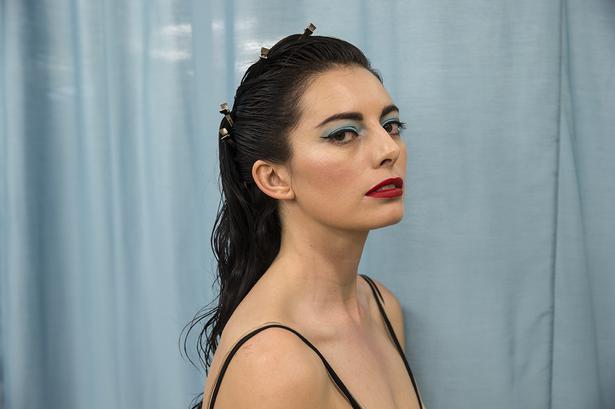 22.  PJ Harvey
English singer-songwriter and fashion icon PJ Harvey will be touring Australasia this year. Her latest album, The Hope Six Demolition Project, is set to make for a concert that shows off both her vocal and instrumental talents. Read how PJ Harvey has influenced fashion designer Kristine Crabb.
— Logan Campbell Centre, Epsom, January 24. Visit tickets.nztix.co.nz
23. Vintage Weekend
Aotea Square will become a vintage lover's paradise with a weekend of market stalls, music, fashion and cars from decades gone by – there's even a picnic contest for those wanting to show off their best summertime spread.
— Aotea Square, Auckland, January 13-15. Visit aucklandlive.com
24. Tan Dun
Composer and conductor Tan Dun will make his debut with the Auckland Philharmonia Orchestra in a self-titled show, for one night only.
— ASB Theatre, Aotea Centre, Auckland Central, January 31. Visit apo.co.nz
25. Lake Street Dive
Following their last performance at the Auckland Arts Festival in 2015, Brooklyn-based band Lake Street Dive is returning to our shores for another concert.
— The Tuning Fork, Vector Arena, Auckland Central, January 11. Visit ticketmaster.co.nz
26. Black Barn Open-Air Cinema
Popular Hawke's Bay vineyard Black Barn will once again screen a range of films in the outdoor amphitheatre for the first week of January, including The Dressmaker and Breakfast at Tiffany's.
— Black Barn Rd, RD12, Havelock North, January 2-6. Visit blackbarn.com
READ: Where to Stay: Black Barn
27. Ignite Light Show
Bring a picnic basket along with you to this night of laser lights, fire dancers and hot air balloons.
— Ellerslie Racecourse, Auckland, January 21. Visit ellerslie.co.nz
28. Creative Clay Explorations
Get your hands dirty and master a new medium with this summer course at Studio One Toi Tu. This three-and-a-half day workshop will offer participants a chance to freely explore a range of hand-building techniques.
— Studio One Toi Tu, 1 Ponsonby Rd, Ponsonby, January 12, 13, 14 and 20. Visit studioone.org.nz
29. UB40 Red Red Wine Vineyard Tour 2017
Combining wine, reggae and sunshine, British band UB40 returns to New Zealand for three vineyard shows.
— Various locations across the country, January 2, 5 and 7. Visit jacman.co.nz
30. Auckland International Buskers Festival
Performers will gather from all corners of the globe for the Auckland International Buskers Festival held during Anniversary Weekend – be prepared for fire, acrobatics, stunts and more, just don't forget to take along some spare change.
— Auckland Waterfront, January 27-30. Visit aucklandbuskersfestival.co.nz
31. Nelson Jazz Fest
If you fancy putting a swing in your step with a bit of jazz music, don't miss the Nelson Jazz Fest, featuring a wide range of acts and venues across four days.
— Various locations across Nelson, January 3-6. Visit nelsonjazzfest.co.nz
Share this:
More Culture & Travel / > Local