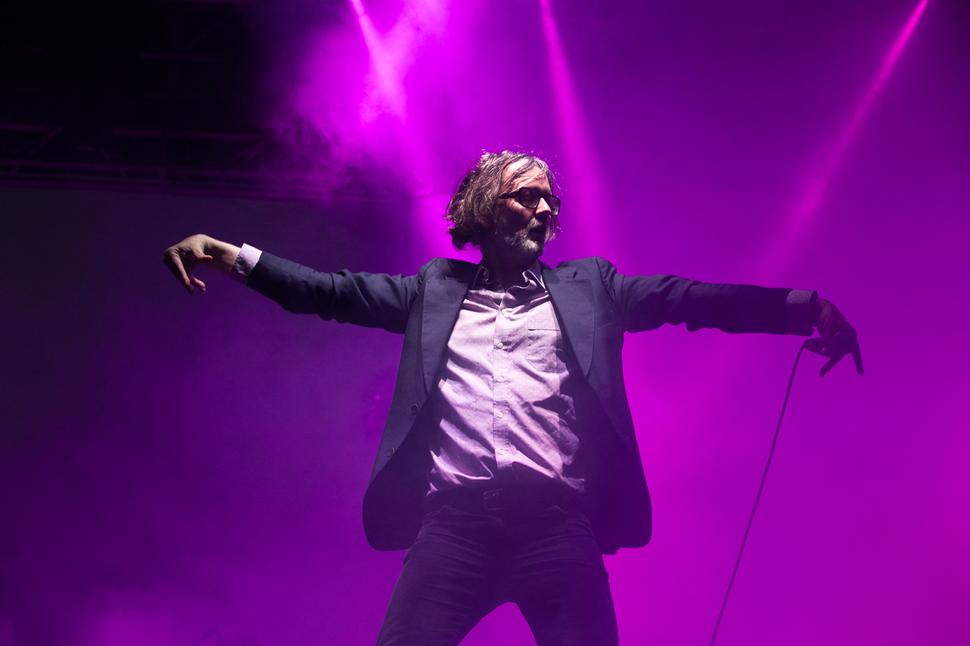 What To Expect From Jarvis Cocker's 'Beyond The Pale' Album
Music critic Karl Puschmann reviews the new solo LP from the English rock icon's band Jarv Is
Tuesday July 14, 2020
Jarvis Cocker was always the coolest of the Britpop bunch, with his sharp suits, stylish specs, slightly gawky dance moves and overt obsessions. His lyrics elevated suburban mundanities and everyday crushes into high stakes soap operas of sexual longing, accentuated by the throbbing and theatrical dance-pop music of his band, Pulp.
Since disbanding in 2001 Jarvis has occasionally popped up with a solo album or radio show. Now he's back where he arguably belongs, fronting a band, Jarv Is, and releasing a new record.
Jarv Is is a lot of things, but what it's not is Pulp 2.0. There are familiar touchstones, of course. Jarvis frequently does his seductive spoken word whispering thing before soaring off, and as you'd expect, the lyrics are full of sly wit and trademark humour ("I don't want to dance with the devil, but do you mind if I tap my foot?").
WATCH: House Music All Night Long by Jarv Is... (2020)
But musically you're not going to find any Pulp-style, radio-ready, slick pop thumpers on Beyond The Pale. No. It's a much more interesting album than that. There's a fair whack of loose sonic experimentation, with wild synths augmenting the action, big bombastic builds, head-nodding percussive grooves, studio trickery and guitars melodically surfing screeching amp feedback across its seven tracks. Despite being Jarvis' first album in 11 years, Beyond The Pale proves he's lost none of his sense of drama or style.
"Am I missing something?" he asks on the track of the same name as the band falls away leaving long seconds of silence behind his question. Eventually, he pipes up. "Is it something good?" After spinning the record many times this week I can answer. Yes. This is really good.
Beyond The Pale by Jarv Is is out this Friday.
Share this: