Jordan Gibson of Gubb & Mackie Travels the United States
Gubb & Mackie's creative director Jordan Gibson shares a diary of his recent US travels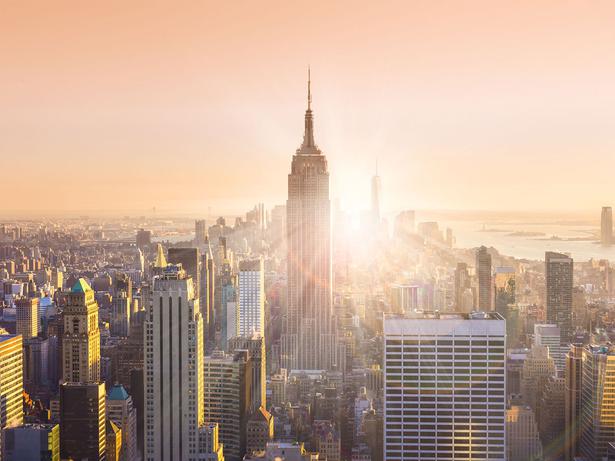 Wednesday Dec. 7, 2016
I felt like I'd been working towards this trip for years and finally the time had come. The planning was done, the leave booked, and bags packed. A bag inside a bag to maximise the baggage allowance. All that was left was the wait and anticipation.
We arrived during the US election build-up and it was a strange time to be travelling through a country that has so much of an influence on the West. We couldn't do anything to change the direction of what was happening, so we had to settle for being there and soaking up the historical moment.
Our itinerary was Los Angeles to San Francisco, then New York and Chicago.
After checking in at our apartment in West Hollywood, a quick top-up at a nearby diner felt like the right way to start the trip before my first port of call — the closest shops, on La Brea, Melrose and Fairfax Aves.
We ended the day with dinner at Animal, whose menu focuses on offal and unusual cuts of meat. It ended up as being one of our top culinary experiences. Located conveniently next to the Supreme store on La Brea Ave, highlights included the pig ear with red chilli, lime and an egg. We were stuffed but had to top off the meal with its incredible cheesecake pudding.
READ: Gubb & Mackie Opens In Auckland
While in LA I visited the manufacturers of our new American-made range of sportswear and T-shirts, putting faces to names, checking out their facilities and working on product for next year.
We spent the following day with friends in Silver Lake, a hip area in central Los Angeles. Brunch at Sqirl was an experience, painfully trendy with a line out the door. It was, however, worth the wait. What started as a preserves company is now a cafe, and you can get a whopping slice of brioche toast slathered with their house preserves and ricotta. Just around the corner is Virgil Normal, which turned out to be one of my favourite store visits.
Housed in an old moped shop, it retains the character of the former tenant and the vibe is very laid-back in the sun-soaked space. They stock the perfect mix of vintage clothing, cool T-shirt labels, homewares, records and other oddities.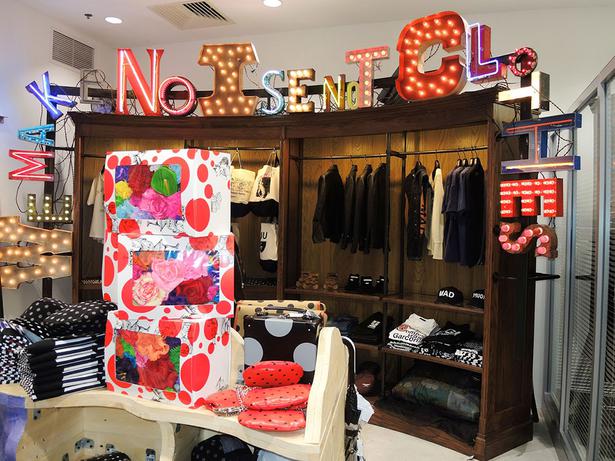 A short flight took us to San Francisco, one of the most liberal cities in the US, on the day of the election. Emotions were running high, people were shocked, with some in tears as the result was televised in bars and restaurants. We tried to grapple with what had happened and make the best of our time there.
Staying in a classically styled terrace apartment, it felt like the quintessential San Fran experience — like an episode of Full House. San Francisco is a beautiful city to walk around. We ended our first full day by popping over the bridge to Oakland for an NBA game at Oracle Arena, a home game for the Golden State Warriors versus the Dallas Mavericks. The superteam won and it lived up to all expectations — the snacks and soda, merchandise and non-stop entertainment.
The best Mexican food outside Mexico is probably found in California. La Taqueria in the Mission District was top of our list for its famed burritos. The service is fast and the experience is authentic — mariachi band included.
It was a quick visit but we were excited to get to New York. Touching down and feeling the crisp New York City air after soaking up the rays on the West Coast felt like the moment we were waiting for. New York sort of felt like being at home for me, with so many creative people ready to challenge your ideas.
Whatever your interest, there's an outlet for it. We stayed on the Lower East Side on Hester St and we couldn't have asked for a better location: it was just a short walk to Chinatown and some of the coolest stores and eateries in the world. We ate at Nakamura, ranked as one of the very best ramen shops in the city. Its famous for its torigara ramen, and the soup was clean and the shoyu pork tender. After a brisk stroll we ended the night with great cocktails at Pietro Nolita, a small bar with friendly service.
The next day began with bagels, doughnuts and a cup of coffee, so if there was any doubt, we were definitely in New York. This day was all about shopping, and I was ready to tear around Manhattan, credit card in hand — first stop: Noah. I'd followed the brand since news of its relaunch had broken, reading every interview and waiting on product releases, appreciating its ideals. It lived up to all my expectations, with the store fit-out, staff, service and product mix perfectly tying into the brand's story and intent to change consumer habits and highlight ethical production methods.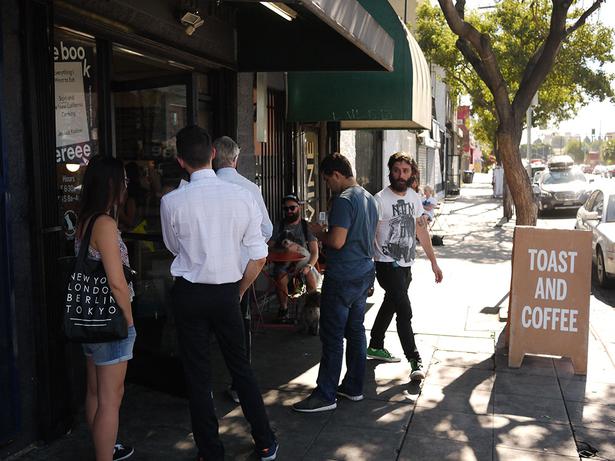 Other highlights included CHCM with its tightly selected mix of niche and obscure labels, and Kith — big and busy with a feverish following, operating on a scale that most can't. Dover Street Market is worth a visit too, as much for the unparalleled product mix as for the incredible design.
You need to map out an itinerary to get around all of New York's fabulous galleries. Plan to spend at least a couple of days and summons some patience for the queues.
The Egyptian collection at the Met was a favourite with their full-size tombs, sarcophagi and sphinxes.
Next was a day of meetings in the Garment District, meeting with brands and discussing opportunities. I was pretty enamoured at being in the centre of it all. A visit to this area without a stop at Nepenthes would be sacrilege.
Featuring the coolest styling and product mix, it all made sense being here as a cold dark winter approached: think heavy coats, chunky wool accessories and layers.
Chicago was the only uncharted territory for us. We had heard about its rich cultural history, great museums, and tree-lined streets — it reminded me of Christchurch in that way — and I was ready to sample the unique style of pizza. The guided Chicago Architecture Foundation river cruise was great — at one point the guide proclaimed: "I'll come back to that one", referring to a tall structure, the Trump Tower.
The Chicago Institute of Art had a collection that punched above its weight, and after studying its rooms it was time to visit another local institution. Lou Malnati's signature deep-dish pizza is murky in origin but a Chicago original, caught between a pizza, a pie and a casserole.
Baked slow in something like a cake tin, the base goes up the sides and the traditional version has layers of sausage and cheese, as well as the sauce on top. It's hearty and you need only a little — they say it stems from the harsh winters when you need something to warm you up. Fortunately for us, the locals informed us how lucky we were as it was unseasonably mild for the time of year.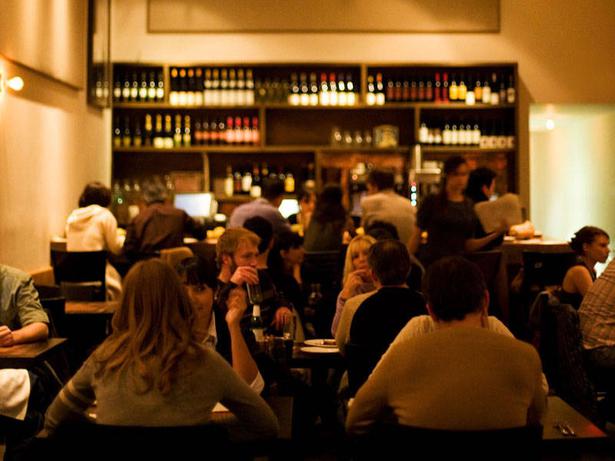 Overall we could have spent a lot more time in Chicago and we'll return at some stage soon.
We finished off the trip with a couple more nights in LA, a chance to cram in some last stops. A mix-up with our Airbnb dates meant we didn't have any accommodation booked for our first night back, but a pity call to a friend and we were put up in downtown LA. It turned out to be a blessing in disguise as we were able to explore another area. Nearby was The Broad, probably my favourite gallery of the whole trip, as much for its architecture as its incredibly curated mix of contemporary and modern art.
While in that part of town I'd been firmly recommended to eat at Philippe's, creator of the French-dipped sandwich — a sandwich dipped in the juices from the roasting pan. Its edges are soft and moist, the filling tender and juicy and it is delicious. Philippe's house-made pickles, mustard and pies are also incredibly tasty.
As we relocated back to West Hollywood, it dawned on us that our last day in the US was approaching and the waffle, doughnut, burger, sandwich, pizza, taco tour of America was about to come to an end.
Being in the US always seems to live up to most of our stereotypes. It's big, loud and unapologetic. We had great experiences in each city — all were very different, with their own charm and character.
Our sensationalised predictions of the aftermath of the election were mostly untrue. People were devastated but mostly intent on moving forward and contributing to change.
At this point the trip home was all that remained, less exciting than the trip there. The weight of all the things you wish you'd done bearing down on you, and of course some luggage constraints, but we knew then that we'd be back.
Share this:
More Culture & Travel / Going Places