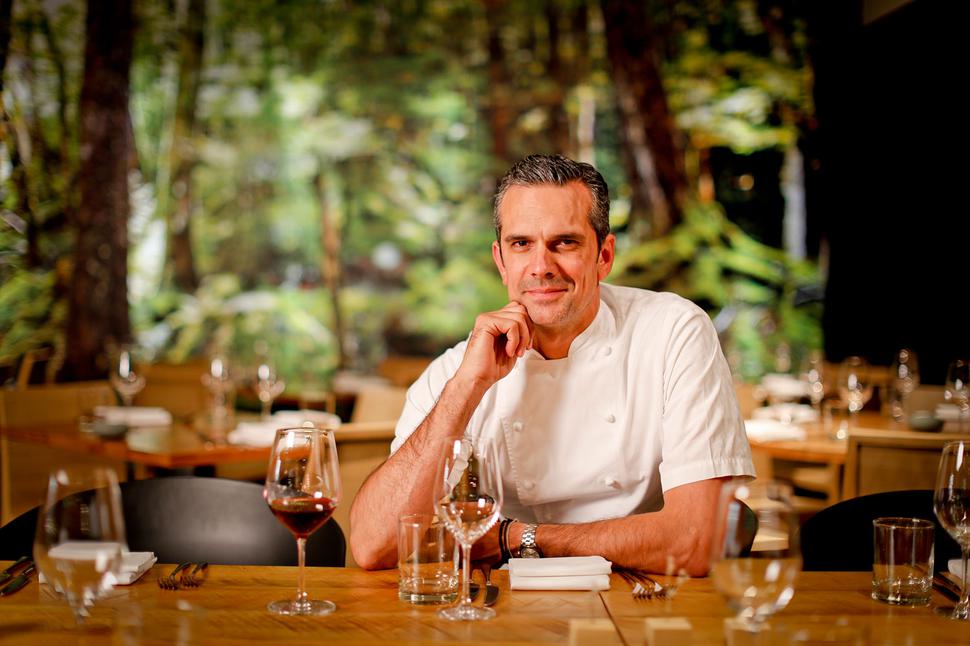 Josh Emett's Guide to Queenstown
Celebrity chef and restaurant owner Josh Emett shares his must-visit places in Queenstown
Tuesday July 12, 2016
Josh Emett, co-owner of two of Queenstown's most popular restaurants Rata and Madam Woo, first visited the city with his late father Roger. Living in London at the time, Josh had come home for a few weeks rest.
"I had been working huge hours and needed some serious down time. We drove down from Christchurch and spent five days there, eating, drinking and doing a few of the tourist things."
Josh felt an instant connection with the area, and has always loved spending time there. "When I decided to open a restaurant in New Zealand, it had to be Queenstown so I now get to spend a lot of time there and enjoy all the things that are so great about it."
Josh will be in Queenstown again for Cliquot in the Snow, where he will host a three-hour long lunch at Rata and create a four course degustation. He shares his favourite spots while in town.
Neat Meat
A recent addition to the Queenstown food scene, it's great to have the Neat Meat boys in town supplying the best meat cuts. Queenstown is now spoiled for choice.
The Hills Golf Course
It's no secret I love my golf and have been lucky enough to play in a few BMW NZ Golf Opens at The Hills in recent years. It's a gorgeous course no matter how your swing is on the day!
The Fork & Tap
Great craft beers on tap and it has awesome play area for the kids. Perfect spot to take the kids after a day up the mountain.
Kappa
A Queenstown staple. The Lunch Box is a must-do when in town and I often grab a late dinner there after service when I'm in town, a definite favourite.
Highlands Motorsport Park
What's not to love-fast cars and an awesome track. This makes a great day out with plenty of adrenaline. 
Joe's Garage
Can't beat a coffee from Joe's.
Vudu Cafe and Bespoke Kitchen
Vudu is a Queenstown institution and the team have nailed it again with the new Bespoke Kitchen, great raw options and fantastic baking. Read more about Bespoke Kitchen.
Zamora 'The Meat Preachers'
These boys do an awesome job, smoked meats and hand crafted sausages using all natural ingredients- they do a mean BBQ at the Remarkables Markets in the Summer.
Lake Hayes Track
Gorgeous scenery and a great place for a run any time of the year.
Raeward Fresh
The best place to source top produce and specialty ingredients in Queenstown
Share this:
More Culture & Travel / Going Places