Stylish Traveller: Juliette Hogan in Los Angeles
Fashion designer Juliette Hogan travels to Los Angeles for business, but also finds time to explore the city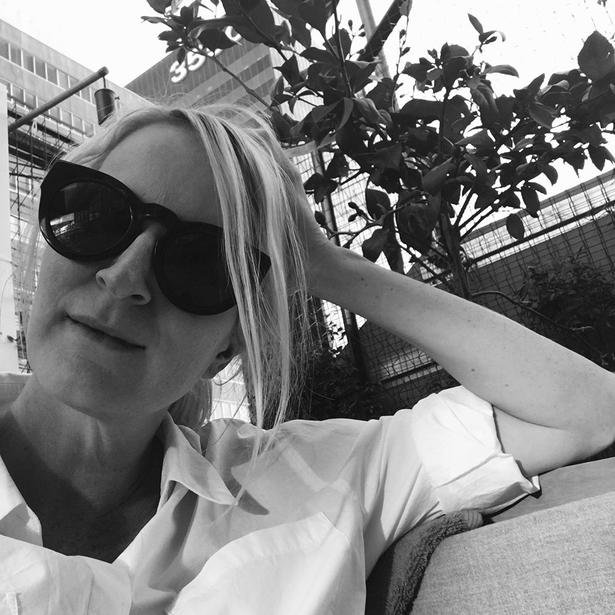 Wednesday April 19, 2017
Tell us about your trip?
This was a really fleeting one to touch base with people and clients; I just popped up for a couple of days by myself for business. I've been coming every six months or so for the past couple of years and really love the city.
What did you pack?
It was so refreshing packing for only a couple of days and knowing exactly what I was going to be doing — a couple of pairs of shoes, a couple of day outfits that can be turned into night outfits with the addition of jewellery, a couple of our cotton sweaters that can be popped on over a silk slip to dress it down for more casual socialising in the evening. And then clothes to go walking in.
Favourite spots?
1. We always stay at The Line in Koreatown — it's a well curated space that overlooks the Hollywood Hills and Griffith Observatory. The Commissary (the in-house restaurant) is just beautiful and has the most amazing food.

READ: Beverly Hills, City of Luxury
2. Gjusta. A bakery/deli/cafe out in Venice. Amazing food and only a short walk from Abbot Kinney, which has a whole load of cool little stores dotted along it.

3. Griffith Park. There are loads of well-marked trails to go walking on. I just walked up to the Hollywood sign this morning and the views of LA from there are stunning.

4. The Apartment Los Angeles — the sister store of The Line Apartment NYC and located in Melrose Place. It has a collection of fashion, home, beauty and art products. It's a beautiful light-filled space.

5. If you have the time head out to the desert — Palm Springs is a visual feast of modernist architecture but if you can head further afield there are some amazing places to discover and stay. We have stayed at Reach Rock House in the Yucca Valley, which was a super cool house tucked away in the middle of nowhere and then, further afield still, out to Amangiri in Utah — that place is just magical and I dream of spending more time there.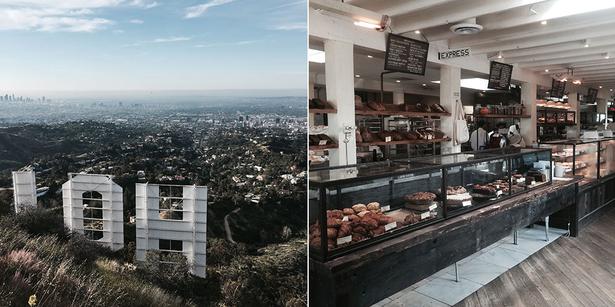 What did you wear on the plane?
I'm very conscious about being comfortable on long flights but still wanting to be nicely dressed and well presented. I tend to wear denim and cashmere with a loose cotton T-shirt. I take a pair of our Luxe track pants and change into these after dinner to be comfortable for the duration of the flight. I also can not board a plane without one of our cashmere blankets in tow.
Do you have an on-plane routine?
I tend to always wear minimal makeup, drink loads of water and take electrolytes. I'm a terrible sleeper at the best of times so I try and be calm about what sleep I may or may not get and not let it bother me too much.
Be inspired by the good things in life. Sign up now to receive emails from Viva, and twice a week you will be sent the latest news, profiles, videos, fashion shoots, competitions and more.
Share this:
More Culture & Travel / Going Places