Why Kanoa Lloyd Is This Year's Small Screen Queen
The Project host won over New Zealand audiences in 2018, and the best is yet to come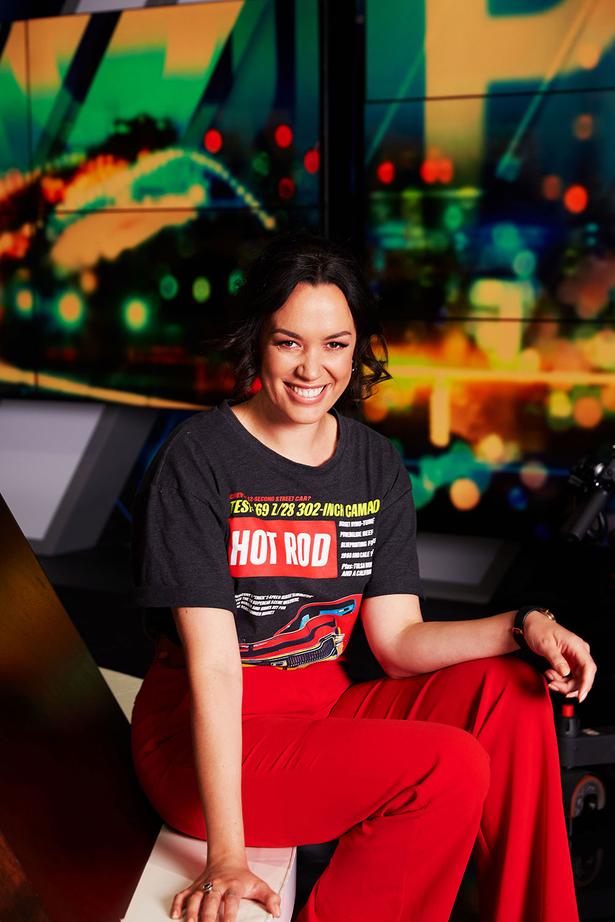 Friday Dec. 21, 2018
People who work on TV are funny creatures. Most of us — maybe 99 out of 100 — spend our professional lives learning how to look like we're being natural on screen. When your face expresses concern, it's a real emotion, but you've learned through trial and error how to display it effectively so that the world understands the message.
Then there is Kanoa Lloyd, who has told me more than once during our attempts to rehearse a live show of The Project, "I'm really sorry, but I just don't know what my face is going to do until it's actually happening to me".
SEE: Kanoa Lloyd Models Karen Walker's New Rainwear 
She has as much studio experience as anybody but she's used those thousands of hours of training to get very, very good at understanding what's going on around her. She has spent exactly zero hours working out how to express her heart with her face. She just feels it, and it happens.
But it's the heart and brain in combination where she is most lethal. This year she decided to speak out on the programme about her own mental health. Cynical as it may seem, most presenters know that if they can get themselves into an emotional space, and the audience knows they're on the verge of tears, the moment will be even more memorable.
I assumed that Kanoa would do what those other 99 TV presenters would do, and let the lump in her throat bring the emotion to her speech — after all, that would be just her being natural. Instead, I found her in a room alone, before show time, practicing her words aloud over and over again.
Why? I wanted to know. Because she knew she would have a hard time getting it out, but she wanted people hearing her to know that strength was as appropriate a reaction to pain as vulnerability. Pre-show, over a couple of hours she basically talked the emotion out of her voice; she had the option to make it a tearfest, and she took the higher road.
READ: Simple Ways To De-Stress & Unwind, According To The Viva Team
Moving from children's TV presenter, to breakfast radio host, to news reporter, op-ed writer and weather presenter, Kanoa's career has moved so fast that we could have called any of the past five years "her year". But there was something even more special about 2018.
The Project became established at 7pm, her new show Moving Out was announced, she launched her own podcast looking at the secrets of successful women and, in November, hosted the Vodafone New Zealand Music Awards. That's known as the toughest gig in town but she spent a month cracking the formula in her head, then walked out on stage knowing that she was impeccably prepared and that she could trust her face to do the rest.
Share this:
More Culture & Travel / Features & Profiles