Karen Walker and Publisher David Hedley's Exciting New Collaboration
The designer's foray into the world of books is the result of a partnership with the owner of New Zealand's oldest bookshop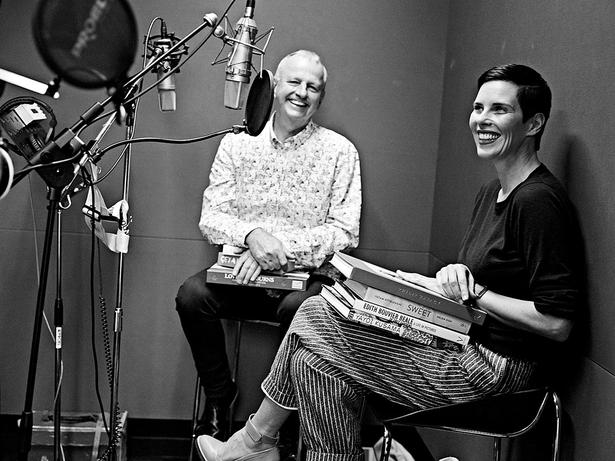 Friday Nov. 3, 2017
I am sitting in the Viva radio studio discussing books with fashion designer Karen Walker and David Hedley, owner of New Zealand's oldest bookshop, Hedley's Books of Masterton.
This apparently unlikely duo has come together to create the Playpark Summer 2017 Salon, which will see Karen's Newmarket store transformed into a pop-up bookshop until Christmas. It will combine the designer's love of the written word and Hedley's Books' celebration of being in business for 110 years.
LISTEN Viva Talks: Karen Walker and David Hedley
To mark this significant birthday, along with the latest collection of Karen Walker fashion, jewellery, sunglasses et al, the pop-up store will stock just 110 titles — hand-selected by this passionate duo.
David and Karen are voracious readers, so one can only imagine the rigorous conversations it took to settle on just 110 titles — but apparently, they were on the same page when it came to many of the books. Although Karen's first list was closer to 500 titles.
"Well, it is a mix of a lifetime of reading," she grins, "from the classics to what's new and interesting to us right now. Plus, there are the books I want to read but haven't yet ... There are so many. We wanted the selection to be varied, so it was an exciting, unpredictable voyage for the customer."
Over the next hour, Karen and David share why they love the books they do, with stimulating personal tales that take us around the world and capture the universal appeal of a good read.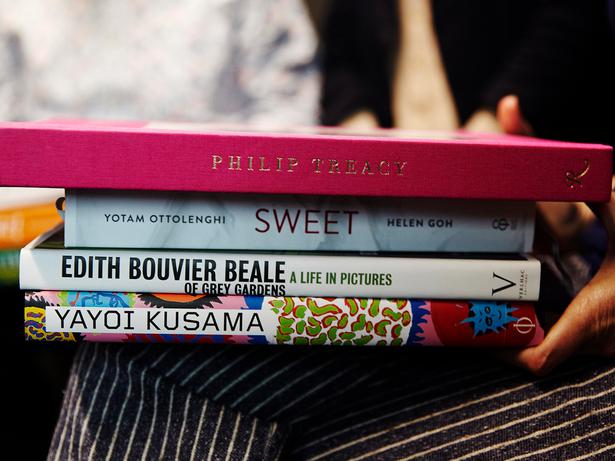 Karen tells of finding the book The Go-Between in a hotel and having to "take it" with her, because she couldn't put it down. About having lunch with her friend, respected fashion writer Marion Hume in London, when milliner Philip Treacy joined them to check the proofs of the book Philip Treacy Hats of the Twenty-First Century.
Or when she came across Lee Miller's War Beyond D-Day at LA's BookSoup store days before she was going to visit the photographer's home. "She was covering the war as a photographer for Vogue, of course ... But it's her diaries. She is actually a better writer than a photographer ... She would usually be drunk when she wrote."
As the only cook in her household, Karen also confesses to being a great fan of the London-based chef Yotam Ottolenghi, which is why several of his cookbooks feature on the list.
She shares her passion for the writing of A.A. Gill, and the list of classics she chose include Mrs Dalloway, Rebecca, The Bell Jar, Lolita and The Prime of Miss Jean Brodie.
David tells how his family's bookstore has survived two world wars, globalisation and more recently, the rise of a digital world. His inspired father predicted business would be challenged during WWII, with paper shortages and more, and made the savvy decision to turn the store into a libary rather than close it down.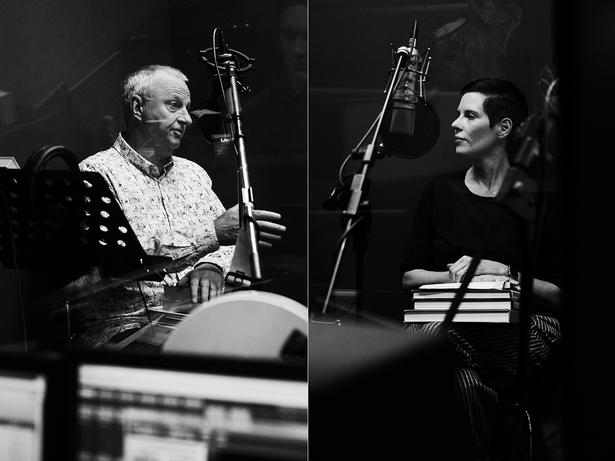 David has had an inspired career in publishing and is part of the UK-based Genesis Publications, responsible for creating collector-worthy tomes with top musicians including George Harrison, Eric Clapton and Lou Reed.
He shares tales of arriving at Harrison's house, working with music photographer Mick Rock and how his latest book Love That Burns: A Chronicle of Fleetwood Mac, written with Mick Fleetwood, will be available exclusive at Playpark for the Christmas season. "They're limited edition, handmade in Italy, signed by Mick. A work of art," he enthuses.
READ: Danish Stylist Pernille Teisbaek On Her New Book
Karen and David have a mutual respect of each other's passion and creativity. "We come from different backgrounds, and different parts of New Zealand," says David. "Karen from our biggest city, me from a small town. Yet, both strive for excellence and it's wonderful see that in a completely different field."
"For me," adds Karen, "I love a story of heritage and that's what Hedley's is. I love their stories of survival as these are the challenges we all face in business.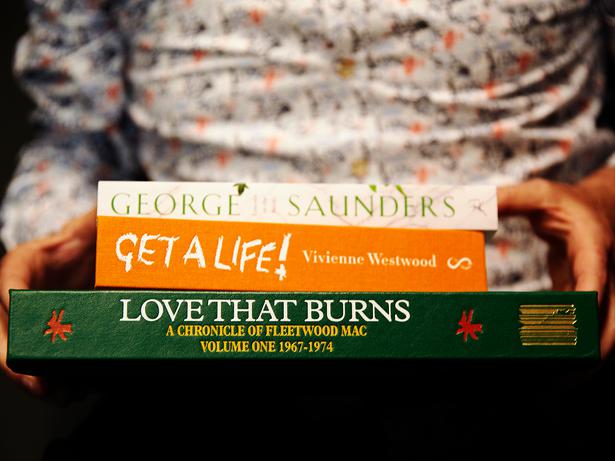 How you keep reinventing yourself, aware of the changes going on around you, and how you fit within that, and how you express yourself and grow your business in an ever changing landscape."
Feeding your creativity and imagination through books is a big part of this it seems. And we're off discussing the fresh style of Man Booker prize winner Lincoln in the Bardo by George Saunders — "Not everyone would get it immediately" (David), to the "wonderfully unbearable tension" (Karen) of the novel History of Wolves.
And David's surprise at the writing talent of Tom Hanks after reading his book of short stories, Uncommon Type Some Stories.
It's hard to stop these two, their enthusiasm is contagious. If you're looking for a good read this Christmas, it is the perfect place to start.
• The Playpark Summer 2017 Salon Pop-up bookstore opens November 4 until Christmas, 6 Balm St, Newmarket. Listen now to the Viva Talks podcast with Karen Walker and David Hedley.
Share this: