Travel Diary: Kate Sylvester in Hong Kong
Hong Kong turns on its neon glow for Kate Sylvester's new Blade Runner-inspired collection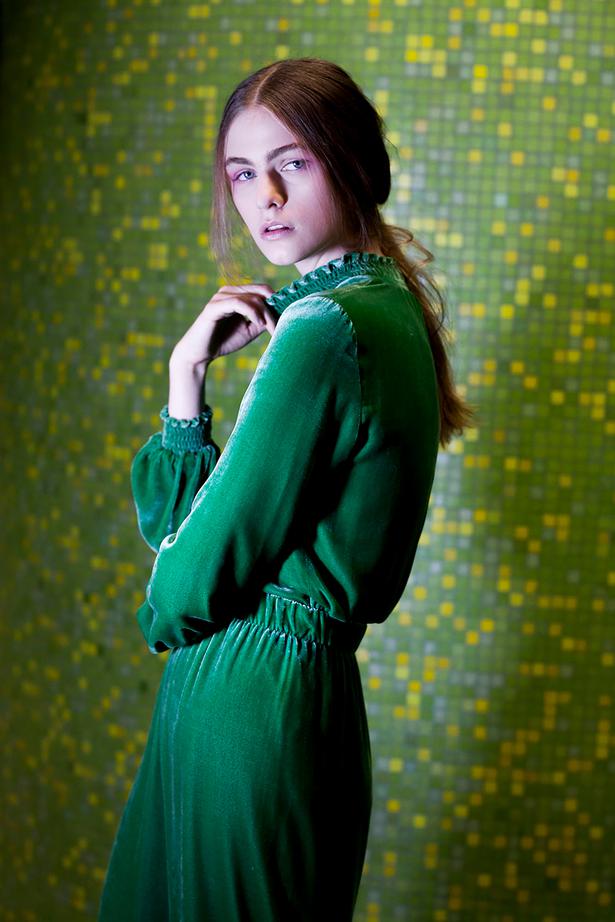 Sunday Feb. 18, 2018
It was a happy coincidence that the Kate Sylvester team already had plans to travel to Hong Kong for the annual optical fair.
This kaleidoscopic city was the Oriental inspiration behind the neo-noir classic Blade Runner and the movie inspired Kate's AW18 Electric Dreams collection.
The neon glow of Hong Kong at night became the perfect setting to shoot the collection's campaign, with Wayne Conway, director of Kate Sylvester, behind the lens; sales and marketing manager Sophie Donovan coordinating; all-round wrangler and videographer Veronica Crockford-Pound behind and in front of the camera and her partner and collaborator, Joseph Griffen, shooting stills and video.
Here they share their diary from the trip.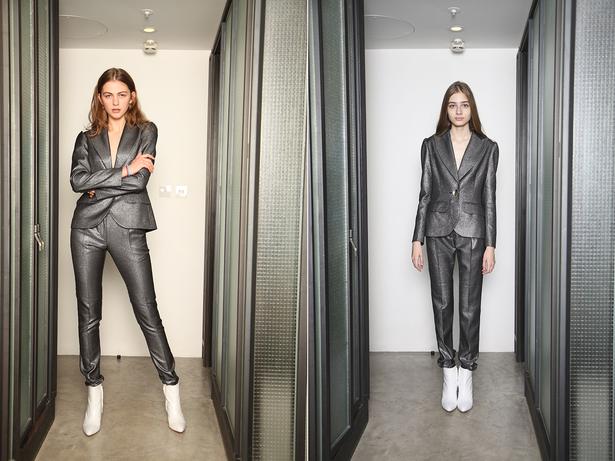 DAY 1
We arrive at 6am on Monday morning from the overnight flight on Air New Zealand. It's November in Hong Kong, almost winter, but it's hot already. We're staying in Causeway Bay in a boutique hotel called the Tuve. It's minimal, you can barely spot it from the street.
After a quick shower and a coffee to wake us up, we take off on foot, armed with our camera, to scout shooting locations for the following day. We are planning to shoot the campaign in low light so the city lights of Hong Kong and the electric colours of the collection really pop.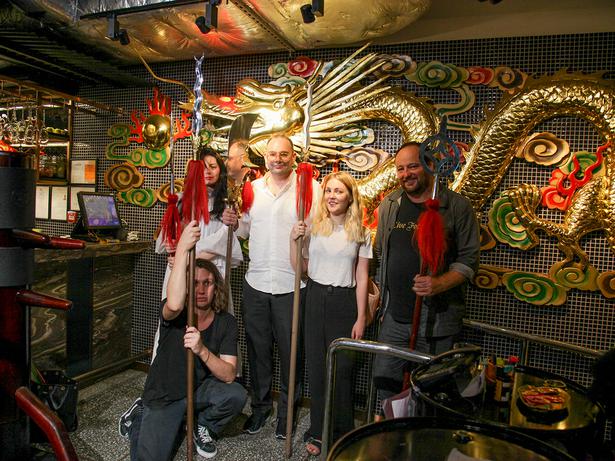 Within the radius of our hotel, we manage to scout some eclectic fruit stalls with neon pink and yellow lights and a bustling fish market.
We head to the Tin Hau train station and are greeted with a sea of orange tiles. It transpires every train station in Hong Kong is tiled in a different colour, these end up serving as backdrops for a couple of killer shots in the campaign.
Before leaving New Zealand we had contacted local modelling agencies about casting a model for the shoot the following day. We see four girls and decide on Yana, a beautiful Russian model who is spending a few months working in Hong Kong.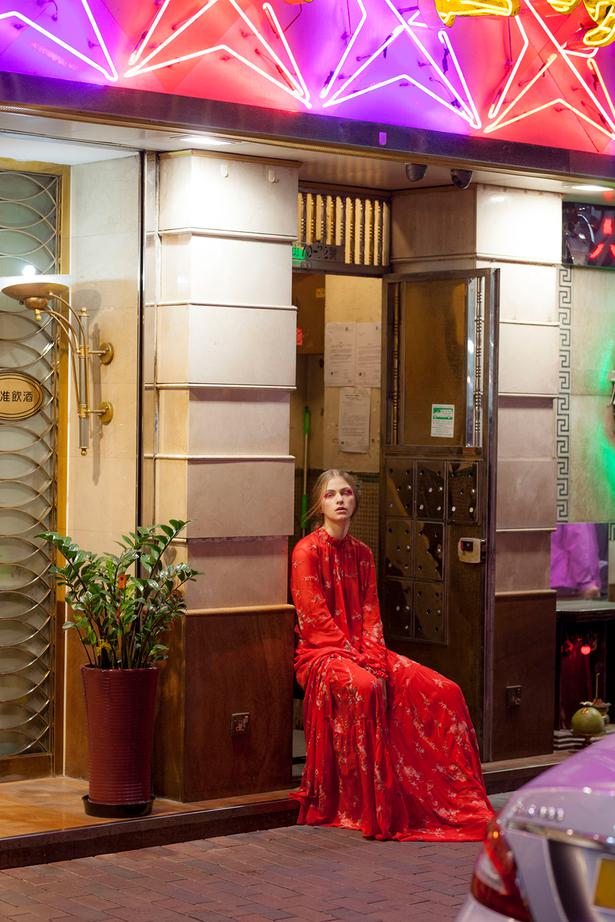 That evening we meet up with an old friend, New Zealand artist Yuk King Tan, who has been living and working in the art scene in Hong Kong for several years. She takes us out for a feast of local specialities including a clay-roasted flaming chicken where Wayne has to bash the clay with a hammer to access the chicken inside.
GALLERY: Touring Hong Kong with Loic Quedec
DAY 2
It's shoot day! Wayne has snuck out at 4am to explore Kowloon and finalise some locations for the shoot this evening. We begin makeup at 2pm with the team from M.A.C Cosmetics in Hong Kong, and hair with David Malo, a Kiwi who relocated to Hong Kong a few years back.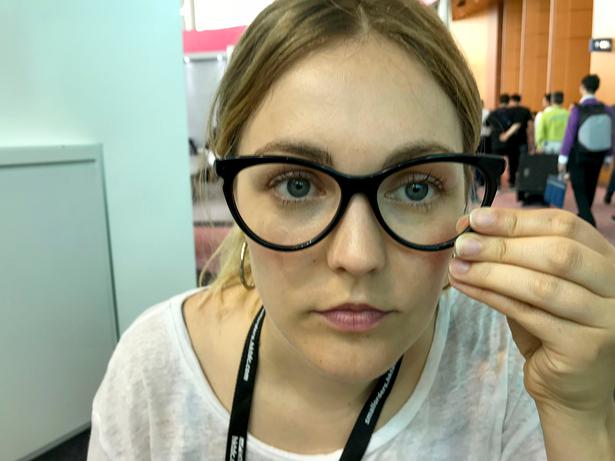 We begin to shoot around our hotel until the sun goes down. In the evening we train out to Kowloon, which is swarming with people, to shoot under the glow of the street lights. Around 9pm we are shooting off the main street. Yana is in a long red gown, stationed outside a glittering gold door.
The team from M.A.C, who speak Cantonese, suddenly become concerned that we should move on as we're poised outside a triad-run casino; the heavies are asking for a bribe and a gang of spectators has begun to gather. It's time to call it a night.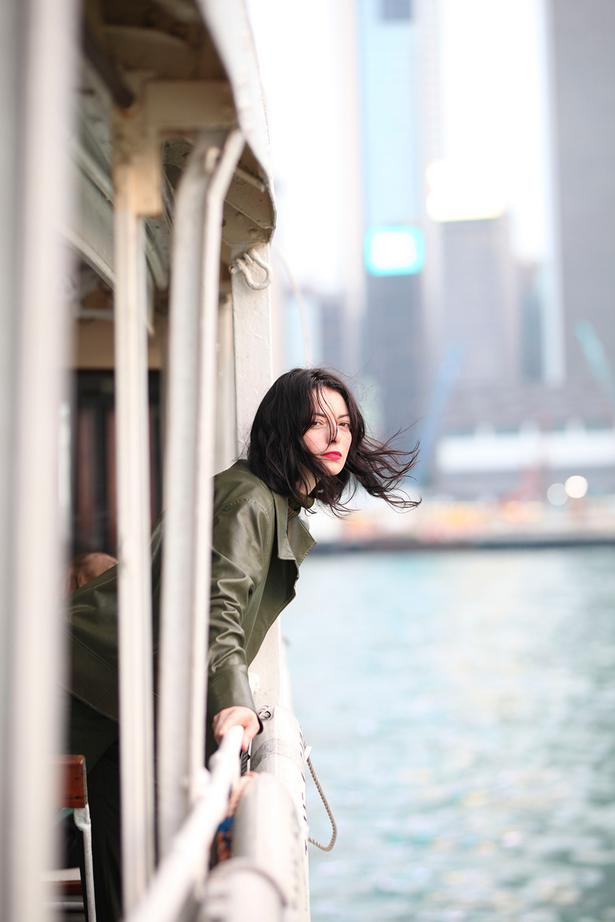 DAY 3
This morning we travel to Wan Chai's convention centre to work on the upcoming eyewear collection. We've been developing our designs for several months and this is an opportunity to meet with our account manager and choose the acetates and metals for our styles.
After a morning at the fair, we've refined our designs and colour selections which will be released mid-2018.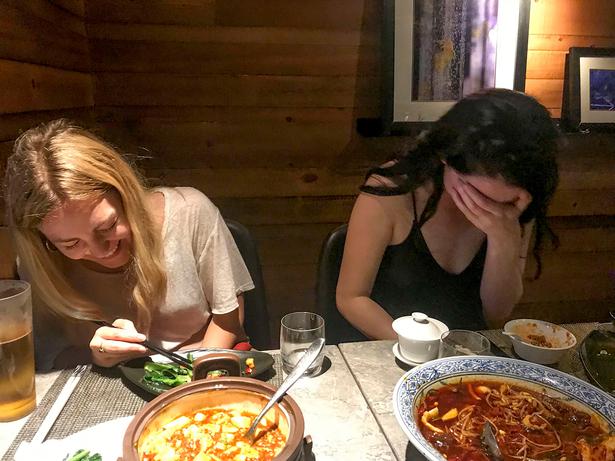 After lunch, we take the ferry from Causeway Bay over to Kowloon and then back again, to capture some dreamy shots of Veronica on the ferry with Hong Kong as a backdrop.
WATCH: Get the Kate Sylvester Beauty Look with M.A.C
Later, we celebrate with dinner at Qi — House of Sichuan. We're warned it's hot, but we aren't prepared for a fish soup with hundreds of chillies swimming in the broth. Apparently consuming large volumes of the capsaicin in chilli can have hallucinogenic effects and it has the four of us in hysterics.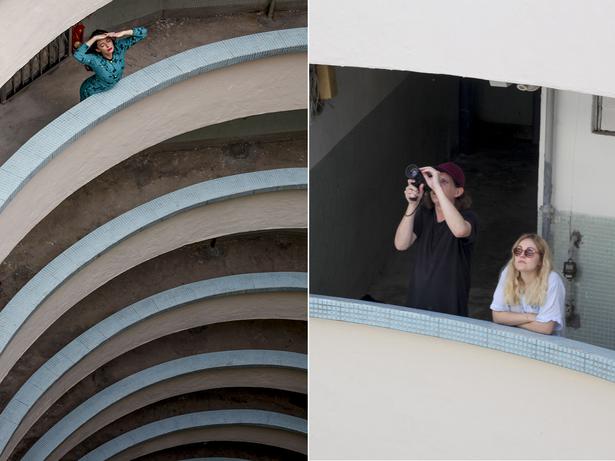 We cool off with whiskey sours at Ham and Sherry in Wan Chai. Even the whiskey sours don't quite do the job so we decide to chase these down with a couple of tequila shots.
DAY 4
As a result, come Thursday morning we are feeling a bit dusty, but we take the opportunity to shoot more footage by day in other colourful locations. We drag ourselves up to one of the most Instagrammed buildings in Hong Kong, Lai Tak Tsuen, a swirling housing estate that we sneak into.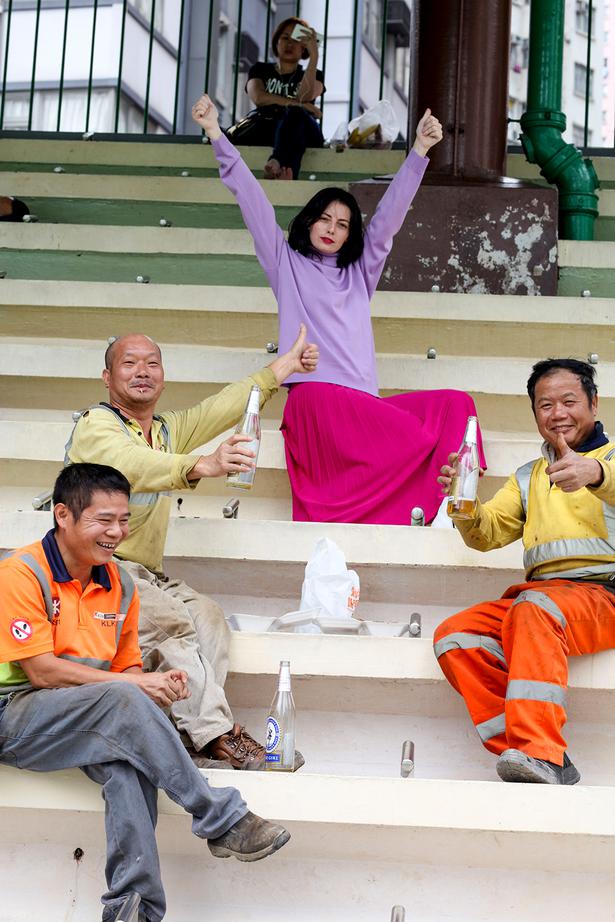 After a final lunch at Wan Chai's Dim Dim Sum, we find ourselves at a local basketball court to shoot our last look of the day. Here we capture Veronica who has made friends with the workers on their lunch break. They nickname her "Movie Star" — the perfect finale for a very busy trip in this energetic city.
• Kate Sylvester's autumn/winter collection Electric Dreams is in store now.
Share this:
More Culture & Travel / Going Places