Kate Waterhouse's Racewear Tips
The journalist, blogger and racing expert shares her tips and tricks for what to wear to the races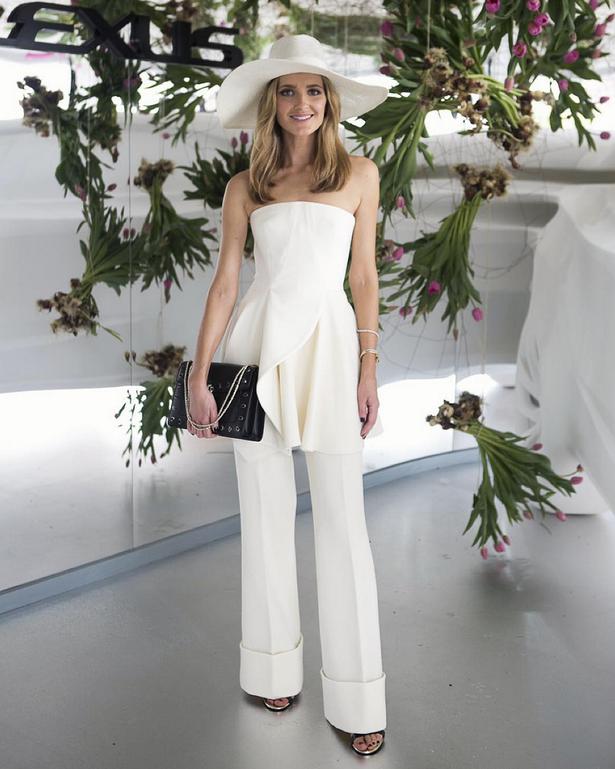 Thursday Dec. 10, 2015
The daughter of racing royalty, journalist and blogger Kate Waterhouse has grown up in the limelight on the side of the race track. Kate is the daughter of thoroughbred trainer Gai Waterhouse and granddaughter of racing legend Tommy Smith. The list of her achievements is endless with her website now recognised as one of Australia's most popular blogs. Along with her role in the reality TV show Fashion Bloggers, she also pens a column for The Sun Herald, in which she interviews celebrities including Kim Kardashian and Miranda Kerr. In between jet setting around the world, and recently racing  to New Zealand for the launch of Christian Paul Watches (of which she is an ambassador), we asked Kate for her top racewear tips and tricks.
Has growing up in a horse-racing family changed the way you dress for the races?
Yes I definitely think so, I think it made me really appreciate getting dressed up and also appreciate dress codes.
How do you make your makeup look last throughout the day?
With the races, for me, it's all about dewy skin and a statement eye. I always use powder across my T-zone and a long wearing mascara to make my look last the whole day.
What do you carry in your clutch?
A lip gloss and eyeliner for touch ups and I never go anywhere without my phone.
What will you be wearing this racing season?
White on white, 70s and pastels are the biggest trends for racing this season.
What looks should people avoid?
Lots of sequins and over-embellishment; the races is a day event so it's important to not look like you're off to a nightclub.
Hats, fascinators or hatinators?
Hats or statement headpieces such as crowns, headbands and sculptural pieces. Long gone is the token feather behind the ear.
3 top tips to nail your look on the day?
1. Take inspiration from the runway but make sure you apply racewear rules.
2. Make your outfit stand out with bold accessories such as a killer heels and a showstopping headpiece. 
3. Attention to detail with beautiful tailoring will always make your outfit look elegant and timeless.
What's your daily beauty routine like compared to when you're getting race day ready?
My daily routine is moisturiser, light foundation, eyebrows and mascara. But on raceday I have hair and makeup done professionally but still try and keep it looking natural and effortless.
What are your favourite beauty products you like to use when getting ready for the races?
M.A.C Strobe Cream, Armani foundation and Lancome mascara. I also get regular trims to keep my hair always looking fresh.
Share this:
More Culture & Travel / Summer of Racing