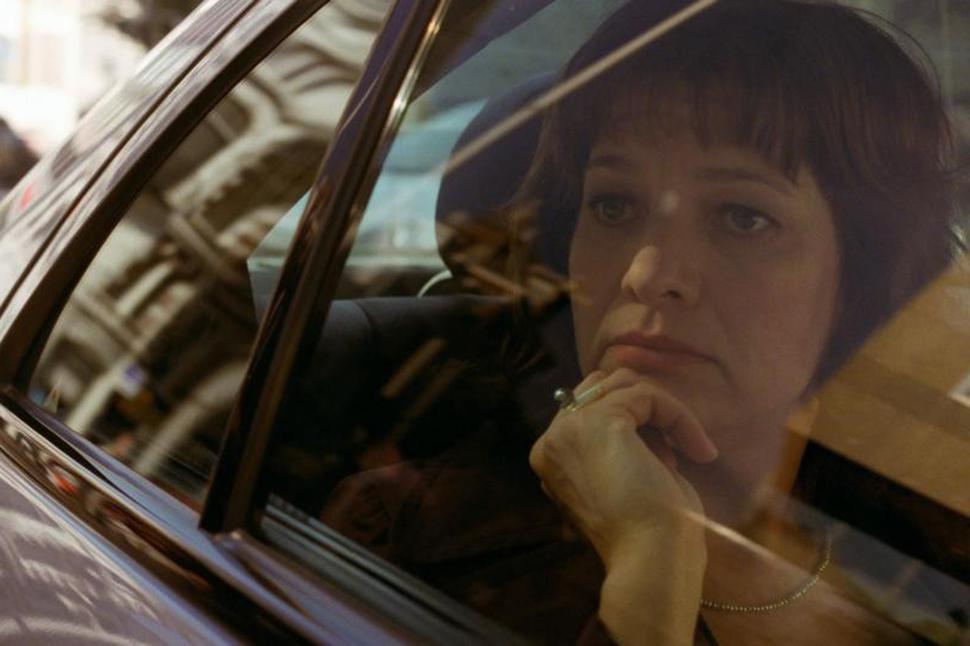 From 'Half Bad' To 'Conversations With Friends', Actor Kerry Fox Says She Wants A Challenge
The New Zealand actor shares why she'll always eschew the predictable
Sunday Sept. 19, 2021
It's mid-morning on a Friday and Kerry Fox is in bed at home in London.
"It's been a big week and I can't quite wake up my body," she says, her voice croaking. "I must have used muscles I didn't realise." The actor has been filming Half Bad, a series for Netflix about witches, and the smoke machine used on set may have contributed to her huskiness.
The show is based on the young-adult trilogy by Sally Green, in which she plays a grandmother to the 16-year-old protagonist. It's not easy to picture her as a grandmother — if there's one thing her acting has taught us over the years it's that she exudes a youthful spunkiness. "The reality of being a female actor," the 55-year-old deadpans of her casting.
From grandmother to grande dame — Kerry is the guest selector of the short film competition at the upcoming NZ International Film Festival. Also screening at the festival is the short film Topping Out, the star's "completely invigorating" directorial debut, that kept her busy when Covid scuppered her other jobs.
READ: The Beautiful Words Of Sally Rooney's 'Beautiful World, Where Are You'
She juggled the shorts selections with shooting two TV series simultaneously. On top of Half Bad, she is partway through filming the TV adaptation of Irish novelist Sally Rooney's Conversations with Friends, the prequel to the hit series Normal People, that will take her to Croatia later this year.
"My first thought was, God, how am I going to find the time to fit this in?" she laughs of the selecting gig. "I had a really narrow window and I wanted to give it my full attention."
Of the 12 films she was tasked with whittling down to six, she sought out those that posed a challenge to the director, "something that's frightening too, personally".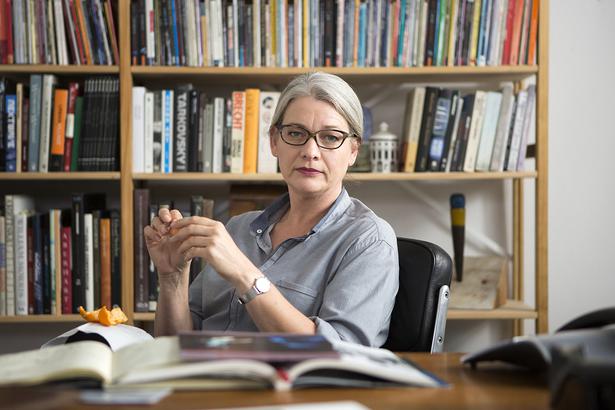 You could apply this criteria to her own repertoire. Since she burst on to the scene as a fluffy-haired Janet Frame in Jane Campion's An Angel at My Table in 1989, she has forgone the mainstream Hollywood career path that might have netted her bigger bucks and greater fame in favour of riskier, more challenging roles.
In the early days, that included independent films for which she drew critical acclaim: Shallow Grave directed by Danny Boyle, Welcome to Sarajevo with Michael Winterbottom, an award-winning performance in the erotic drama Intimacy with Patrice Chereau in 2001, in which she controversially opted to authentically fellate her costar Mark Rylance.
Then there was Bright Star with Campion again in 2009 in which she played Fanny Brawne's mother, The Dressmaker opposite Kate Winslet, acclaimed WWI TV drama The Crimson Field and a multitude of other TV and theatre roles.
"They say you're defined by the roles you turned down and I certainly turned down some really successful films but to be honest, I don't regret them because… I don't like the films," she says. "Maybe they would have been a bit of a flop if I'd done them. But I feel like it's not worth my while having any regrets… It means I work with really brave and exciting people. I don't end up working with tow-the-line mediocre."
READ: How I Make It Work: Actor Alison Bruce
Her unpredictable approach to performance is what makes her work interesting, she adds. Like her role on Half Bad.
"I didn't know what I was going to deliver on set at all. And things came out of me. Obviously that's brave. I just don't care anymore about whether it's going to work or not. I just trust myself to deliver the truth."
She has always been able to tap into her emotions and stay in the moment. At a young age, she recalls the power she felt at being able to affect how others felt, simply by performing. Now that she's in her 50s, her breadth of life experience has given her even better range, a confidence, and a no-nonsense approach.
She's spent years living away from New Zealand, first in Australia, and later London, where she now lives with her family in Camden. But traditionally she's returned home yearly, as she did when filming New Zealand films Mr Pip (2012), Eleanor Catton's The Rehearsal (2016), and more recently the Aussie comedy Top End Wedding with Aboriginal film-maker Miranda Tapsell.
Yet watching the shorts brought back a sense of nostalgia for life growing up in Lower Hutt, the weatherboard houses, the countryside. She is desperately missing her friends and family.
"The other day I thought, 'I can't envisage when I'll be able to go to New Zealand'. I can't visualise it. My dad died last year, and I wasn't able to go and support my sister in Sydney and it's just so, so rubbish and I know that when I do get home, it's going to bring up a lot of stuff for me, obviously."
She is grateful she got to spend a lot of time with her dad in 2019, as she did much of the post-production for her short film at Wellington's Park Road Studios. Topping Out is the story of two male construction workers and was shot 13 storeys up on real scaffolding. It was time to put all those years of technical expertise to use and prove to herself, and others, she had the chops to be the top dog on the set. She was a fun director, she says, albeit someone who knew what she wanted and was willing to push her actors to get it.
"I wanted to break out of the mould of what people think of me and my work," she says. "I wanted it to be fun and funny and challenging… I wanted it to be about male vulnerability and male rage and how I see them struggling to express any difficulties in real life, any upset."
Has she considered whether she gravitated to this challenge due to the fact she has two boys, Eric, 20 and Hugh, 16?
"Maybe, although I've never made that connection. Because I spent my mothering really trying to enable them to express themselves, even if they feel the worst possible imaginable thing — to make sure they're able to tell me or find ways to speak about it or express it."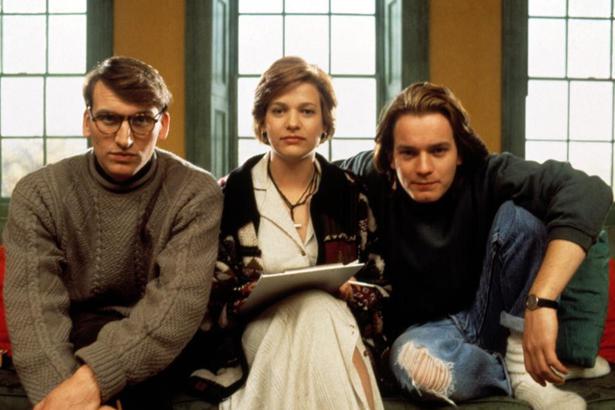 She is still drawn to complex characters. In Little Joe, a sci-fi thriller that screened at the 2019 Cannes Film Festival, she played a mentally vulnerable woman who tries to warn her peers that the "happy plant" they're harvesting is dangerous. She has also recently played mums, first in Billie Piper's Rare Beasts, a sort of anti-rom-com written and directed by the "inspirational" former pop star turned actor; and as the mother of famous ceramicist Clarice Cliff (played by Bridgerton's Phoebe Dynevor) in the biopic The Colour Room.
"It's the 'mother with dying children' joke. There are many reasons for that. I have a child that's been severely ill for years and that really affected my career and my parenting and my attitudes to other people. I just don't have the time. I can't be bothered going out to work and taking ages and ages. I just want to do a really good job and get home. It makes me act fast."
READ: Costume Dramas Are Heating Up On Screen — But Does Aesthetic Accuracy Matter?
While she has taken Eric on location at times, it's younger son Hugh who she says is more likely to follow her into acting. But being a 16-year-old, he isn't exactly inclined to take her career advice, so she has learnt to just shut up — not something she tends to do otherwise.
She recently told the podcast Girls on Top that women working in the film industry are often branded as "difficult", an unfair label aimed at those who simply demand the best. She is aware some perceive her as intimidating, particularly given she's often working within the "polite" culture of the UK.
"Because of a brashness in my nature at work I just say things. But once they get used to it they see it as good. Because then everyone knows where they stand; there's no confusion. I'm not just taking things as read. I'm exploring stuff and opening it up."
The NZ International Film Festival runs from October 28-November 14. 
Share this: