Kowtow Designer Gosia Piatek's Guide to London
Kowtow designer Gosia Piatek shares her favourite London spots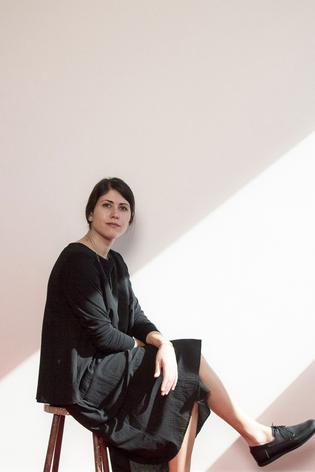 The Serpentine Galleries in Hyde Park
I really love these two galleries and their positioning in the middle of a gorgeous park. In springtime all the cherry blossoms are in full bloom. It's perfect for my son and me, as I can visit the galleries while he's napping in the pram, and then we can have a park run-around. The restaurant is amazing, it's an incredible modern building with great food.
Hampstead Heath
This is by far my favourite park. It's incredibly wild. You can walk for hours from one end to the other through long grass and woodlands. It's only about a 20 minute drive from the centre of London and such a perfect city retreat. It even has natural swimming ponds.
The Good Egg
We love going to this cafe with friends for brunch. I am obsessed with brunch, which must come from living in New Zealand for so long. The Good Egg has really progressive Middle Eastern-inspired dishes done to perfection. You can even get a heritage tomato bloody mary with your breakfast.
Balthazar
This is one of the first restaurants my partner took me to and I've been going back ever since. It is so different to anything I have experienced in New Zealand. It's a New York French brasserie with an amazing opulent interior, perfect booths, fantastic service and yummy French/American-inspired food.
The Young Vic Theatre
My partner loves going to the theatre and took me recently to see a play called Blue Orange which was brilliant. I like the vibe; it attracts a multicultural audience of all ages and plays some really fresh content.
Tate Britain
I am absolutely in love with the spiral staircase in this insanely beautiful building. It houses some incredible art in a much calmer manner than the Tate Modern. I saw an exhibition by Barbara Hepworth there not long ago. I fell in love with her effortless style and the sculptures she made from her studio in idyllic St Ives.
Soho
I love walking around Soho and people-watching. It has such a film set atmosphere on warm summer nights with people spilling out on to the footpaths from the pubs and bars when it's still light at 10pm.
Cloth House
This is the most incredible little fabric shop on Berwick St, specialising in cotton. I always come here for colour and fabric research. All their fabrics are carefully selected and have a beautiful feel. I can get lost in this shop for a few hours.
Share this:
More Culture & Travel / Going Places