Kuala Lumpur, City of Dental Work
Kuala Lumpur has all the allure of a big city, but is also a haven for those in search of dental work. Fiona Hawtin overcomes her fear of orthodontists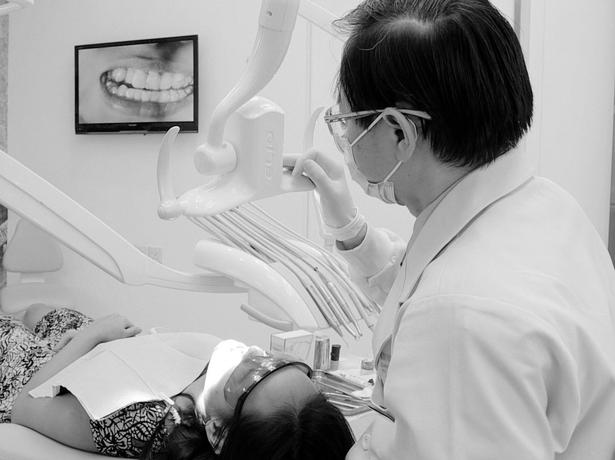 Wednesday April 20, 2016
Instead of going on holiday and coming back with a tan and a souvenir fridge magnet, imagine getting the tan and a Hollywood smile. It's called a Holiday with Benefits and is the ultimate in multitasking.
It goes something like this: fly somewhere exotic. Relax by the hotel pool next morning. Get a tooth or two veneered in the afternoon. Shop that evening in a mall with Prada, Zara and Chanel and more under the one roof and enjoy a cocktail watching the sun go down over the cityscape.
There are plenty of destinations offering such getaways with the added benefit of a bit of appearance medicine, but perhaps none is so welcoming of medical tourists than Malaysia.
Last year 800,000 tourists visited the country with healthcare in mind. This year, 1.3 million medical visitors are expected.
The biggest carrot the country dangles is cost savings. For instance, a porcelain veneer costs from $750-$825 per tooth at Dentalpro, a dental specialist centre in Kuala Lumpur's swanky Bangsar district. In New Zealand, the same averages $1,193.
Dentalpro CEO Datin Rozita Talib says 40 per cent of all patients are international and the visitor's book attests to that.
"Great service," writes a visitor from Sudan.
"We don't look very clinical, but we do use the latest technology," explains Talib. The practice in a Malaysian-style house, complete with koi in the outdoor pond, is deliberately made to feel like a great aunt's parlour to set people at ease. There's even a piano in the waiting room for patients to play.
Although I haven't seen the inside of a dentist's for a while, rest assured, the equipment does look impressively cutting edge.
Together, the team of four residents and up to six specialists specialise in restorative and cosmetic dentistry, implants, orthodontic and periodontal treatment.
International patients after veneers or crowns will visit at the start of their trip, get on with their holiday, then a week later, return to have the work finished.
Just around the corner on the Bangsar shopping strip is Imperial Dental Specialist Centre. If Dentalpro is homely, Imperial is, by contrast, rich urban uncle territory — all brisk modernity and an impressive model of efficiency with the very latest machinery and technology. The clinic offers everything from teeth whitening to whole mouth rehabilitation for its 100 patients per day.
Managing director Dato' Dr How Kim Chuan says more than 30 per cent of patients are foreign. New Zealanders are the third largest group of international clients, after Australia and Britain.
"We have very stringent quality control and spot checks," he says of the clinic which won Best Dental Clinic of the Year 2014 by the International Medical Travel Journal.
The clinic has a policy of responding to email queries whether local or international, within 24 hours "around the clock". And, when the work is over, they "make a PowerPoint of their treatment" to remind patients of the journey, medical tourism's answer to some Petronas Towers coasters.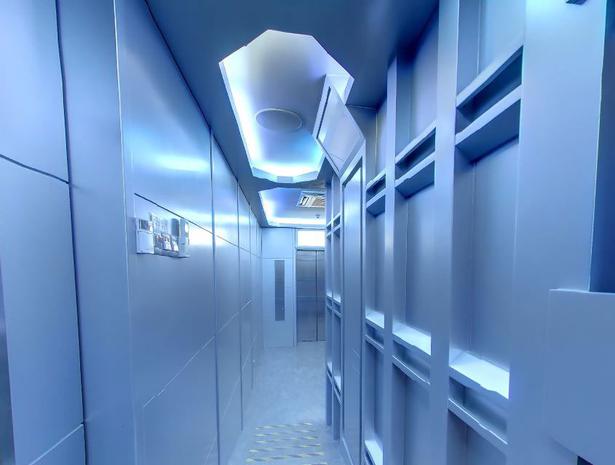 However, New Zealand Dental Association CEO David Crum says there are risks associated with having dental work while overseas.
"I think there's no cheap way to get a treatment that lasts. It's not helpful to long-term care. If it doesn't work out, where do you go to get it put right and how do you participate fully in finding out all the options prior, if you arrive on the day? If you're looking at high-end work like bridge or crown work, that's all something that needs to be maintained," he says.
"I'm not sure we realise how lucky we are. Otago [University's of Dentistry] has just been rated as one of the top 10 dental schools in the world."
The Malaysian Government believes in its top-flight facilities and is doing everything to lay out the welcome mat to international patients. For starters, it established the Malaysia Healthcare Travel Council (MHTC), which has set up offices in the Kuala Lumpur and Penang's international airport to promote the country's services touching down.
The ultimate aim of the MHTC is to be the number one preferred healthcare travel destination in the world. This includes everything from cosmetic surgery through to cancer treatment. MHTC head of Strategy and Sustainability Yazmin Nik Azman believes the favourable exchange rate, capped medical fees meaning doctors can't charge an excess to international patients, state-of-the-art facilities and equipment and internationally trained professionals makes this possible.
Could be the start of a new T-shirt craze: been there. Done that. Got the tan and the smile.
• For more information visit mhtc.org.my Fiona Hawtin was a guest of the MHTC.

IF YOU'RE PLANNING A TRIP THAT INCLUDES DENTISTRY CONSIDER THIS:
• Find out as much as you can about the procedure you're planning, the doctor who will be performing it and the facilities in advance. Ask to see recent examples of their work.
• If possible, make a trip and have appointments with more than one practitioner in advance of booking. Crum says it's important to form a relationship with your provider, something not easy to do living in different countries.
• Bear in mind dentists and doctors in other countries are reluctant to take on other doctors' work and perform corrective procedures, "particularly if they haven't been part of the planning. You can see what's on the surface but they don't know what's beneath," says Crum.
• Ensure you follow the aftercare plan laid out by your doctor and that you're cleared for the long-haul flight by the doctor who treated you. Though the MHTC's Yazmin Nik Azman says "we will take steps to ensure it [the complication] is remediated, we do expect patients to follow care set up by doctors".
• Check with your insurer about just what your insurance policy does and doesn't cover. You may struggle to find an insurance company who will cover medical tourism.
Share this:
More Culture & Travel / Going Places