Meet KVKA, The Hamilton Rapper Making Waves In The Underground Hip-Hop Scene
After reaching a cool 1.6 million Youtube views with his 2014 track Who You, we talk to the MC about his future plans and inspirations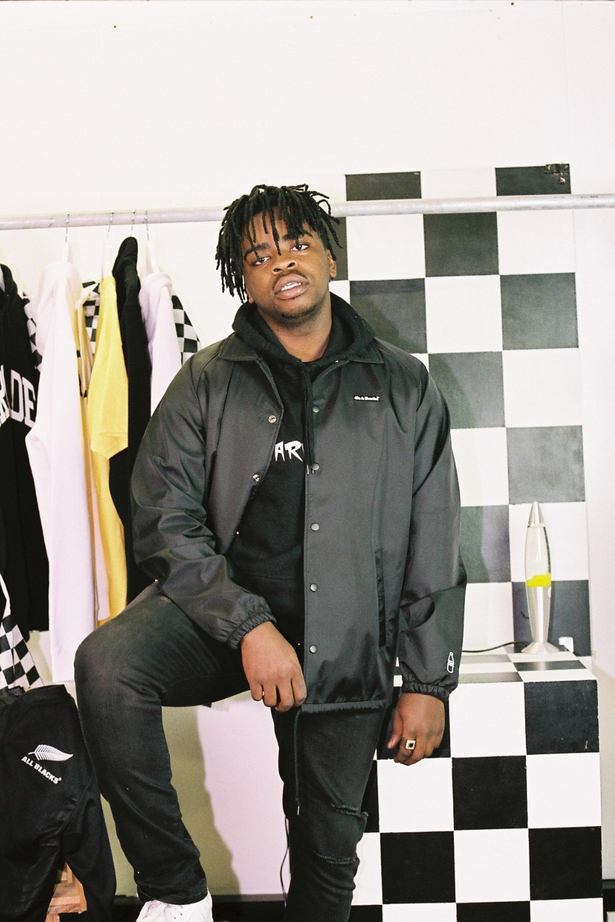 Friday July 13, 2018
After his breakout track Who You dropped four years ago, Hamilton rap artist KVKA (pronounced Coo-Ka) has become a notable figure in New Zealand's underground hip-hop scene. 
When/why did you start making music?
I was raised in the church, playing in the choir. Being African, music is just part of us, part of our story, our history. I started because I had a hunger to live a life more than what I was presented with and I had a story to tell of my city Hamilton.
How would you describe your style of music?
It's always been hard for me to describe my music and it's even harder now because I keep making different types of music, but if I had to put my style into words I'd say it's aggressive, passionate and honest.
READ: Meet Billie Eilish, The 16-Year-Old Pop Star Prodigy

Who or what inspires you?
Life, art, and clothing but most of all the struggle, trying to get somewhere and having all the odds stacked against you and still making it, that's the feeling that inspires me. Once I make it, it'll be worth all the sacrifices I've had to make.
Tell us about opening for rap music legend GZA with Denz 1. What's it like to come up off a platform like Soundcloud?
It was powerful, touching the same stage as a legend and getting to do it with my brother and partner in crime was nothing short of a blessing and a privilege. When I started Soundcloud it was more of a joke than it is now so being taken seriously was hard and it took me a long time but I'm thankful for having the type of access to a platform like that, people in the 90s would have killed for that opportunity.
What are you working towards?
I'm working on music videos for the recent singles. I'm also working on new music and trying to sort a tour to Australia sometime soon.
At the moment:
I am watching — Atlanta season 2
I am reading — My lyrics
I am listening to — Saint Jhn Collection 1
My lockscreen is — Me and my girl
My favourite spot is — A1 Hong Kong BBQ takeaway
Follow KVKA @angryboykv

Share this: