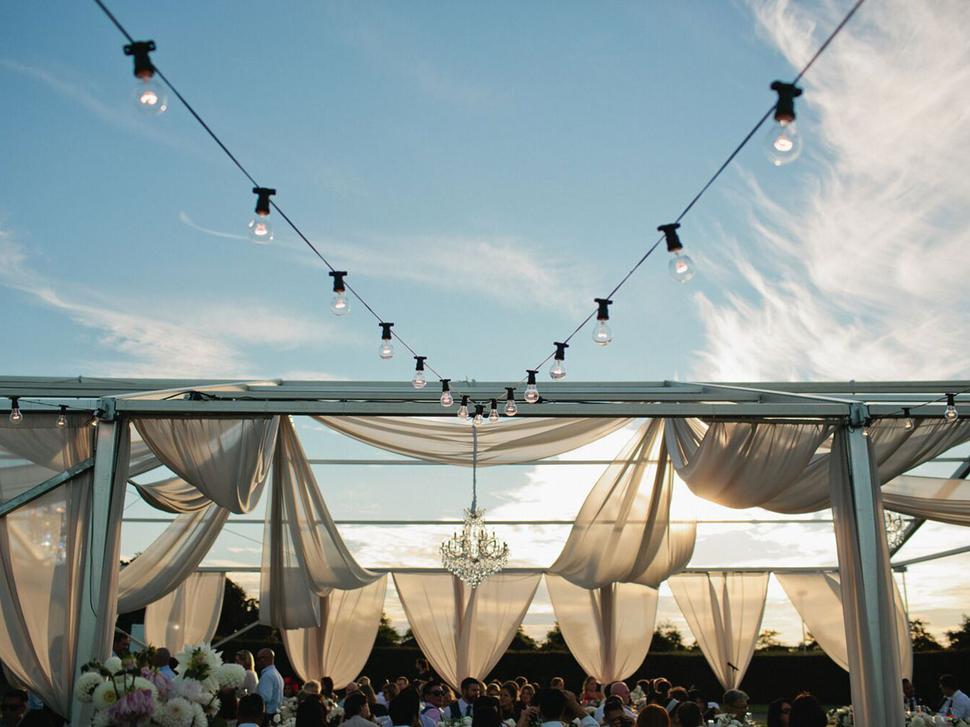 Top Wedding Lighting Tips
Magical lighting can transform your wedding - make the most of it with these tips from La Lumiere
Tuesday March 29, 2016
Some people collect ornaments on their travels. Others hunt out fridge magnets. Not Kristina Ercolano. "I'll go into homeware stores and come out with a pretty new set of fairy lights," says the owner of La Lumiere. "In Barcelona I found these gorgeous plastic roses with fairy lights inside. In Thailand, some great little lights shaped like leaves."
The design enthusiast turned her collection into a career 10 years ago, when she launched her company, La Lumiere, hiring out a small selection of handmade fairy lights from her garage. She's since upgraded to a large warehouse in St Lukes, and provides lighting options and fabric draping for several large events at a time.
This week, it's an "enormous" Indian wedding featuring brightly coloured draping and chandeliers, plus nuptials at Waiheke, Matakana, the Zoo, Ostro — and one on the cruise ship Hauraki Blue. Once the "I do's" are over, it's school ball season, followed by a handful of corporate functions. Come Christmas, admirers of the Franklin Rd lights can keep an eye out for her work at the dentist, featuring Santa with luminous braces on his teeth.
Between events, she keeps up to date on the latest lighting trends by visiting the big international fares in Europe, and on buying trips to China. Crystal chandeliers paired with soft draping is on trend as couples opt for luxurious ambience.
Festoon lights are also still popular, particularly for rustic weddings. The options are wide ranging — everything from stunning curtains of light to elegant white canopies and glittering trees.
"Fairy lights give such a beautiful, soft magical light," she says. "It's not stage lighting, it's very decorative, it really sets the mood, it's very festive."
It's also simliar to candlelight, which is why Kristina recommends using warm whites.
Each venue brings with it its own challenges, from high ceilings to sheer size, to lack of places to attach things.
"There's a never-ending amount of creativity involved. Some people have a very strong vision, especially when it comes to their wedding. Others might come to you with an empty, dull space and they want ideas on how to make it fabulous."
For a big Indian wedding at the Langham last year, Kristina went on a buying trip to source crystal chandeliers, coming home with 13, three of which featured in the huge floral mandap. She spent so much time with the family leading up to the wedding, she was invited to celebrate with them.
Her eye for detail has been honed since her days as the owner of an art department company, doing TV commercials; she also worked on the original series of Outrageous Fortune. As well as using contractors on the large-scale installations, her full-time team of four share her meticulous approach, she says, and have either worked in the creative industry themselves or studied visual arts.
"I need people who look at things in a similar way to me. The lighting needs to look perfect, as though it magically appeared."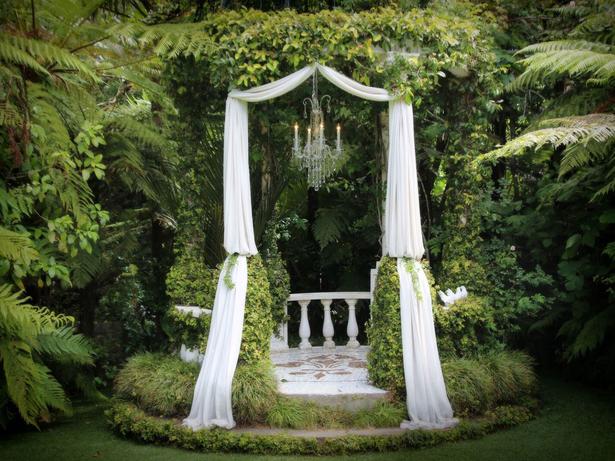 Picture / Supplied
LA LUMIERE'S WEDDING LIGHTING TIPS:
• Don't over-light your dancefloor. By all means add some sparkle, colour and magic. But no one except your tipsy aunty is going to bust some moves if the floor is not inviting and slightly dimmed.
• Get the ambience just right. Lighting sets the whole tone for your wedding. It creates atmosphere and atmosphere is everything. It's important to have the right style and amount of lighting
that will set the vibe of your wedding, whether it be relaxed, classical, magical or romantic.
• Choose lighting that suits your venue. There are so many lighting options available these days, from a glamorous, draped ceiling with chandeliers to a string of vintage bulbs over your tables.
• You may have spent hours hand-making that rustic bunting but it's not going to work if you've booked your wedding at a five-star hotel, which has more of a glamorous setting.
• Choose a focal point. Lighting and draping is a great way to get your guests' attention. For example, a fabulous backdrop for your reception, soft draping for your ceremony or a ceiling full of fairy lights. This can also work as a distraction to take the eye away from any unsightly areas you are trying to hide.
• If you plan to do your own lighting, make sure you've allowed plenty of time and you have the right kind of lighting to suit the space. Getting it looking right can be time-consuming.  And make sure you have the right equipment to hang the lights.
Share this: