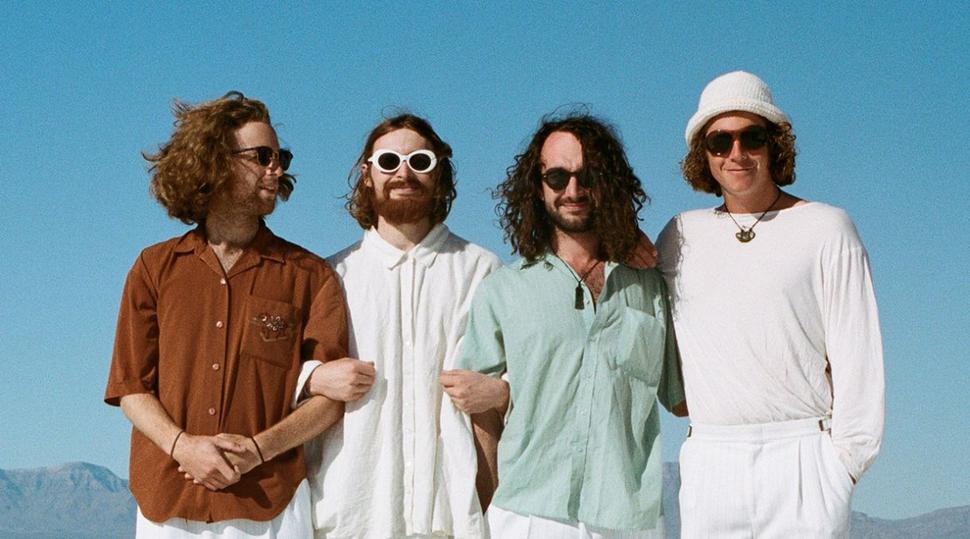 Live Music, Craft Markets & More Fun Things For The Long Weekend
Local acts Soaked Oats and Reb Fountain perform, book, craft and vinyl sales take place - plus more great activities for Labour Weekend
Thursday Oct. 22, 2020
LIVE MUSIC
Soaked Oats
We've been keeping track of Dunedin's Soaked Oats for some time, and can't get enough of their unique brand of 'indie sludge-pop' sound. The four-piece are taking to the road this for a string of shows up and down the country, playing Auckland (Tuning Fork) tomorrow night (Friday 23) and Leigh (Sawmill) on Sunday 25. For tickets and tour dates visit Undertheradar.co.nz.
Reb Fountain
2020 Silver Scroll and Aotearoa Music Award nominee Reb Fountain starts her nationwide album tour in Raglan (Yot Club), tomorrow (Friday 23), Tauranga (Jam Factory) on Saturday 24; and Gisborne (Dome Bar And Cinema) Sunday 25. The award-winning songwriter then performs Hawke's Bay and Wellington next weekend. For tickets and tour dates visit Songkick.com.
Amanda Palmer
American singer, songwriter, musician, and performance artist Amanda Palmer is performing the first international shows in Aotearoa since Covid this weekend in Wellington at St Peter's on Willis St. As well as two R18 shows she has added an all-ages matinee on Saturday 24 October 24 starting at 2pm where she will sing to your inner child (as well as your actual child). Amanda is then scheduled to perform in Dunedin, Hawke's Bay, and Auckland - as part of the Elemental Festival this November. 
Mary Poppins
If Broadway musicals are your thing, don't miss Mary Poppins at The Civic, showing all weekend, with further dates noted until its final showing on November 1.
The supercalifragilistic musical has won plenty of praise and comes to Auckland by the producers of the upcoming production of Les Miserables. The score features favourites including A Spoonful of Sugar, Supercalifragilisticexpialidocious, Jolly Holiday, Let's Go Fly a Kite, Step in Time, and Chim Chimney. For session times and tickets visit Ticketmaster.
BOOK AHEAD:
Tiny Ruins and Lawrence Arabia will be performing at the Auckland Museum on Wednesday 4 November. Performing solo sets, Tiny Ruins and Lawrence Arabia will charm and disarm you with their dreamy indie stylings in the museum's impressive Grand Foyer, before taking the stage together for a special crossover performance.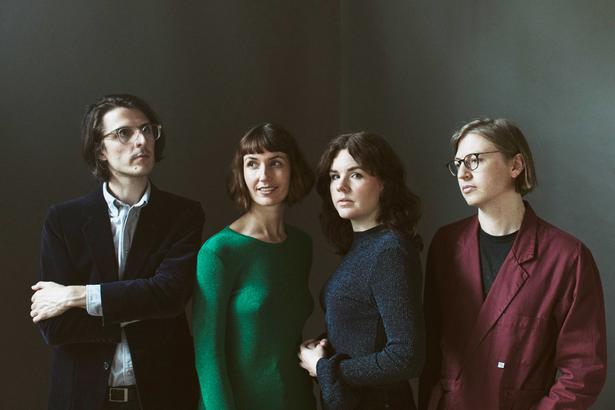 A bar serving drinks and food will be open on the evening as well. Dreamy. November 4, 6.30pm-9pm. Grand Foyer, Auckland Museum, Auckland Domain, Parnell. R18. Tickets $45 or $40.50 for members. Aucklandmuseum.com
FILM
Watch I Am Greta
She's the 15-year old Swedish climate change activist who has made global news headlines. In 2018, Greta Thunberg started a school strike for the climate. Her question for adults: if you don't care about her future on earth, why should she care about her future in school? Within months, her strike evolved into a global movement that included our own youth-led climate change protests.
This film peels back the layers and reveals a girl on the autism spectrum who has made it her mission to change the way we think about climate change. Watch the film at the Capitol Cinema, Sunday 25 October, 8.10 pm. 610 Dominion Road, Balmoral.
Watch Baby Done
Karl Puschamnn caught up with award-winning comedian Rose Matafeo in this week's issue to talk about her first feature film, Baby Done. The film is worth checking out and is available to watch at cinemas nationwide. Read the full interview with Rose and learn more about the new film, here.
Watch Bastion Point: Day 507
Head along to a screening of Merata Mita's vitally important documentary, Bastion Point: Day 507, at Gus Fisher Gallery this Saturday at 2pm. The screening will be followed by a discussion with Sharon Hawke of Ngati Whatua and Dr. Jani Wilson, lecturer in Maori Cinema at AUT. The film documents the eviction of 222 Ngati Whatua non-violent protesters who had occupied Takaparawha (Bastion Point) for 507 days when they were arrested. Mita's work provides a crucial insight into some of Tamaki Makaurau's more confronting history and is so worth exploring. The event is free but registration is essential. Gus Fisher Gallery, 74 Shortland St, Auckland. Register at Eventbrite.co.nz
Arts & Crafts
The Mission Bay Art & Craft Market rolls around just once a year, with about 200 stalls of designer fashion, baby, toddler and children's clothes, jewellery, doggie treats and clothes for the pampered pooch, painting and photography from local artists, gifts including edible goodies like honey and jams, even furniture and woodwork. Monday 26 October. 10am-4pm. Selwyn Reserve, 101 Tamaki Drive, Mission Bay.
See Henrietta Harris' latest work
A new exhibition of intimate, sensitive portraiture from local artist Henrietta Harris is on at Melanie Roger Gallery in central Auckland. This new body of work entitled Burn for the Moon explores youth and mortality (timely subjects this year) through Harris' signature brushwork and use of colour. October 14 to November 7 at Melanie Roger Gallery, 444 Karangahape Road, Auckland.
Naval exhibition
Photographer Denise Baynham's latest exhibition Operation Grapple - We Were There, has been a labour of love, showcasing through portraiture and words the story of Operation Grapple, a series of nuclear tests conducted in the mid-Pacific by the British Government from May 1957 – September 1958. The emotional exhibition puts the spotlight on surviving veterans and their stories.
In a recent interview with Navy Today, Denise explains the motivation behind the work. "While this has been a big undertaking, the biggest reward has been the emotional journey. In my 17 years as a photographer, I have done a huge variety of work, but this is the project I am most proud of, that has really touched my heart." The exhibition opened last month at the Navy Museum, and will run until 11 December. A veteran event will also take place on November 7, for the veterans featured in the exhibition to attend with their families, providing an opportunity for some of these men to reunite for the first time since Operation Grapple 60 years ago. Operation Grapple - We Were There A photographic exhibition by Denise Baynham at the Torpedo Bay Navy Museum until December 11. Navymuseum.co.nz
Book sale
Ponsonby's popular Open Book is having its quarterly book sale this Sunday 25 October between 10am-5pm.
With 1500 clearance books on offer at $5 each of five for $15, this is a book sale not to be missed.Theopenbook.co.nz/
Vinyl sale
If you're in or around the Warkworth region, head to the Pop & Rock Lp Record Sale, the biggest in the area.A must for music lovers and a great way to get a head start on Christmas shopping browse through thousands of clean vinyl records in great condition at affordable prices. Everything including rock, jazz, blues, country, pop, disco and more is on offer; from Vivaldi to Dolly Parton - and everything in between. Saturday 24 October 9am-2pm. Free admission, Warkworth Masonic Lodge, 3 Baxter St. Warkworth.
Buy tickets to this brand new beer festival 
Good news for beer lovers - a new festival is headed to The Cloud next month from the team behind craft beer temple The Beer Spot. Jason Payn, founder and owner of The Beer Spot with friend Laurence van Dam says putting on a festival was "the right thing to do" after a year of cancelled events and disappointments.
The Beer Spot is known for sourcing locally-made beers from hundreds of brewers around Aotearoa, and 30 of those brewers have confirmed attendance at The Beer Festival powered by The Beer Spot, including Garage Project, Epic, Sawmill, McLeods, Deep Creek, 8 Wired and New New New. Twelve food trucks - including Brooklyn Dogs, Ramen Takara and Grub - will help soak up all that beer. The Beer Festival is on at The Cloud, Auckland, November 6 and 7 with four sessions at $50pp over two days, 11am-4pm and 4pm-8pm. Thebeerfestival.co.nz 
Support the local hospitality industry
We all know businesses have been hard hit this year, the hosp industries, in particular, doing its best to recover. Coca-Cola's recent initiative 'The First Coke Is On Us' launched earlier this month has another week to go, so it's the perfect time to go out with friends to participating bars and restaurants and partake in this campaign to give our restaurants and bars some much-needed support.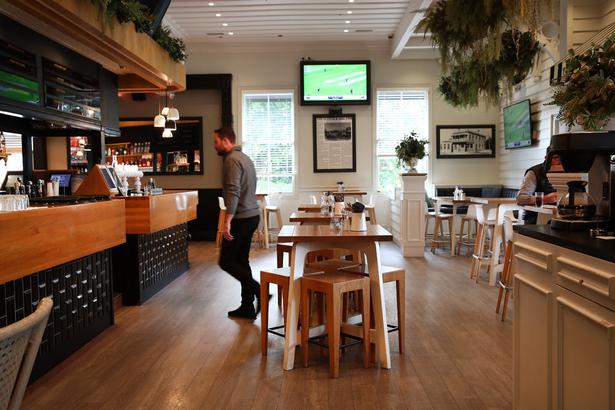 Coca-Cola is shouting us their first non-alcoholic drink at participating bars and restaurants around Aotearoa, with The First Coke Is On Us designed to help the hospitality industry which has been hugely affected by the COVID-19 lockdown and treat New Zealander's to a free non-alcoholic beverage of their choice whether it's a Coke, Coke No Sugar, Sprite or Schweppes.
To get involved, text "ENJOY" to 345 and register your details and choose a participating bar; receive a voucher for 1 x free non-alcoholic beverage from the Coca-Cola range. The full list of bars and terms and conditions for The First Coke Is On Us can be found at coke.co.nz/enjoy. The First Coke Is On Us campaign ends Saturday 31 October.
Share this: