Artist to Know: Lee Mingwei
International artist Lee Mingwei talks about how his installations bring strangers together and opens doors to the unexpected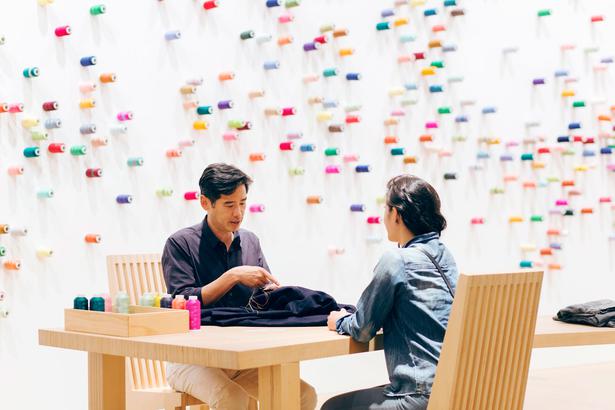 Friday Nov. 4, 2016
When was the last time you really interacted with a stranger, sat down and talked with someone or did something kind for someone you didn't know? This week, an interactive art exhibition opens at the Auckland Art Gallery Toi o Tamaki, focusing on the art of participation, where strangers can explore issues of trust and self-awareness through the acts of sleeping, eating, conversation, singing and walking.
Behind the exhibition is one of the world's most engaging international contemporary artists, New York and Paris-based artist Lee Mingwei. His work has been shown in leading galleries, including The Metropolitan Museum of Arts in New York and the Mori Art Museum in Tokyo.
Born in Taiwan, Lee emigrated to America when he was 14, and says when he moved the language barrier affected his approach to relating with strangers.
"When I left Taiwan, I didn't really speak English, so arriving in America all I could do was smile and say hello. You know when you see a kid who is 14 who is kind of helpless, but smiling, people come and help you and I realised that is a really good way of getting to know people and to find my way through the generosity of strangers. So that really became the basis of all my work."
Lee's voice is soft and gentle on the phone from his apartment in Paris, where he is learning French and where, he says, he feels as if he is practising this all over again.
In America he studied fine arts at Yale, graduating in sculpture, before going on to study textile art for another four years at the California College of Arts.
His exhibition, titled Lee Mingwei and His Relations: The Art of Participation — Seeing, Conversing, Gift-Giving, Writing, Dining and Getting Connected to the World, which will be here for the next five months has many facets: The Mending Project, The Letter Writing Project, The Sleeping Project and Sonic Blossom.The idea for The Mending Project, Lee says, came to him after the 2001 attacks on New York's Twin Towers, where his partner worked at the time.
"Luckily that morning he was in a meeting somewhere else and he missed the attack by just a few minutes. Unfortunately, he lost 400 colleagues and friends — everyone who was in the office died. That evening when he came home I just took out everything from our closet that needed to be mended, I just started repairing things without knowing exactly what I was doing," he says and that is when the idea for the mending project was first planted.
"Looking back almost 10 years later, when I was invited to do a project in New York, I thought I wanted to start repairing things for people and what we call our second skin, our clothes, is where I wanted to start."
For this part of the exhibition, visitors bring along garments or something that needs to be mended. These are fixed with colourful thread while you sit and converse with Lee or his helpers. The garment then becomes part of the exhibition until it finishes.
Unlike a traditional tailor, who will try to hide the repair job with invisible stitching, Lee explains in his artistic statment that he mends clothing with bright and colourful thread to say, "Something good was done here, a gift was given, this fabric is even better than before".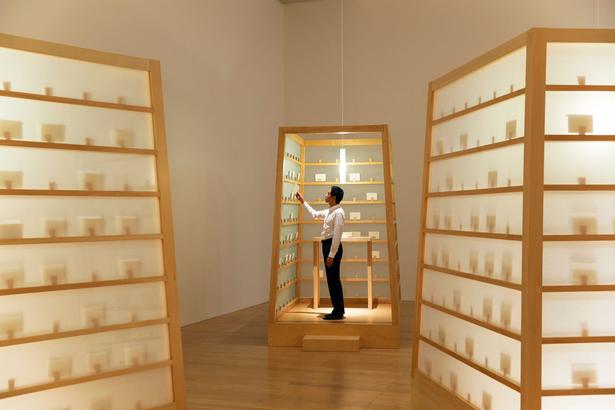 The Letter Writing Project. Picture / Supplied.

This style of participatory art was big in the 60s and 70s. Some of Lee's heroes in this art form are Allan Kaprow, Joseph Beuys and Suzanne Lacy.
"Museums now, after 30 or 40 years, can accept this type of work. Those artists were doing that outside of the structure and it would often be in train stations or on the street, so I am very grateful of those predecessors," Lee says.

He hopes that all those who come to his exhibition will do so without expectation and with an open mind. He says they will leave with unexpected ideas, sensations and memories and will be a different person from when they arrived.

"I hope they walk away with a feeling that the world is a beautiful place and anything could happen between strangers, not just these horrific things that we hear of this day. Beautiful, intimate, caring things can happen between strangers."

• Lee Mingwei at the Auckland Art Gallery Toi o Tamaki, from November 5 to March 19, 2017.

Share this: