Why Lena Dunham Is Saying No to Retouching
Girls creator and author Lena Dunham has spoken out about digital retouching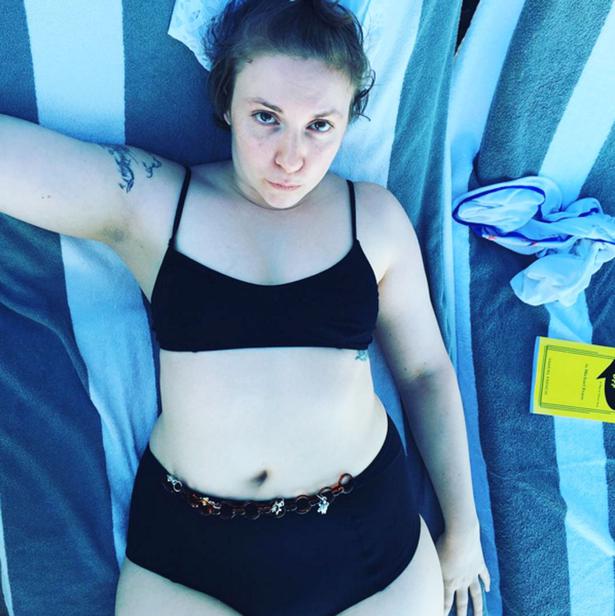 Wednesday March 9, 2016
Lena Dunham is vowing to stop publications from retouching her image, following controversy with Spanish magazine Tentaciones.
In this week's issue of Lenny Letter, Dunham opens up about her experiences with photoshopping, talking about how, at first, she enjoyed seeing her image altered and airbrushed. 
Dunham writes: "When I started getting photographed by professionals to promote my work, it didn't occur to me to ask about, or to question, the use of Photoshop. I was 24, and whatever they did to make women appear important, desirable, and worthy of praise was what I wanted. When my skin seemed almost painted on, when my nose was thin and pointed, I felt grateful for the future Google image search a potential paramour would enjoy, replacing a few candids of me with angry red zits at an indie-film-festival party."
Lena Dunham in Lonely. Picture / Lenny Letter.

READ: Lena Dunham Loves Lonely Lingerie

But explains that after seeing her altered image on the cover of Tentaciones, something snapped.

"Maybe it was the feeling of barely recognizing myself and then being told it was 100 percent me but knowing it probably wasn't and studying the picture closely for clues. Maybe it was realizing that was an image I had at some point seen, approved, and most likely loved. Maybe it was the fact that I no longer understand what my own thighs look like. But I knew that I was done."

Dunham goes on to state that she would happily pose for a magazine if it can guarantee her image won't be altered, but otherwise will decline.

Read the full story, which also features images of her wearing New Zealand brand Lonely.
Share this: