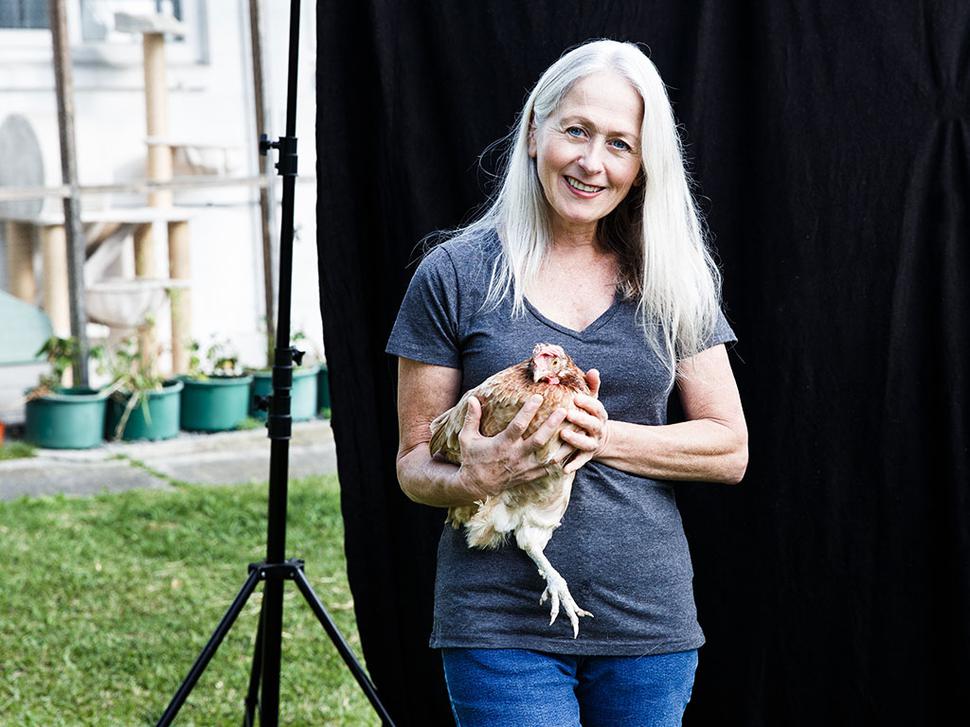 Heavenly Creatures: Linda Nunn of Animal Re-homing
Rescuing animals is selfless, all-consuming work - but Linda Nunn wouldn't dream of doing anything else
Wednesday June 17, 2015
Caesar, the lab/staffy-cross, becomes anxious at the smell of alcohol, and you can still make out the spot on his head where his former owner burnt him with cigarettes. When he first came to Linda Nunn, he was traumatised and almost furless; now, though a little timid, he's a sweet-natured boy with a glossy black coat.
After sniffing me shyly, Caesar follows Linda loyally around the house. The modest Browns Bay property is the headquarters of the Animal Re-homing Charitable Trust.
As well as helping thousands of animals, Linda works with councils and other agencies to prevent suffering and slaughter.
Some creatures are here temporarily, while, others, like Caesar, are permanent residents. Linda and her husband, Paul Johnson, also share their home with 16 rescued cats. Minnie has bronchitis and sleeps on an electric blanket, three-legged Gracie kips in the wardrobe and Chance, now known as "Chance-ita", is a little touchy, having recently had a sex change.
Hopping around the large, fenced off lawn is a one-legged chicken named Bumble, one of 200 rescued from a hoarder's property in Tuakau, and in the garage lives Parsley the pigeon, found hurt in Aotea Square. His partially amputated leg means he's learning to hobble around his cage. Linda hopes to rehome him in a large aviary.
A feisty vegan, Linda previously ran a natural products and massage therapy clinic from home, then turned her hand to helping animals after a skeletal cat dragged itself across the couple's driveway. The work is rewarding, yet often frustrating, and not necessarily because of the animals.
When Cindy the cat piddled in her former owner's bedroom — she wouldn't go outside because she was scared of the renovations going on — she was taken to the vet to be put down.
"That sort of story is common," says Linda, as Cosmo, a large white cat comes in for a cuddle.
"Sometimes women have babies and suddenly worry the family cat is going to leap into the baby's cot and suffocate it or pass on a disease, so they decide to get rid of them."
Non-domestic animals are also at risk. In 2007, Linda was involved in a controversial project, saving 1700 chickens living in previously rural Albany village. Some of the local people wanted the chickens to stay but Linda says they were left to live in awful conditions, with little food or shelter.
Through the SPCA Cat Coalition she also cares for several homeless cats living at colonies on the North Shore.
"We're so aware of how animals suffer at the hands of humans," she says. "The mass factory farming. The neglectful homes. It's a way of giving back. They have so few advocates."

• To make a donation or to sponsor an animal, see animalrehoming.co.nz. Animal Re-homing urgently needs a specialised vehicle for the animals. The goal is to raise $20,000. To donate, see givealittle.co.nz
Share this:
More Culture & Travel / Staying In