Let Me Entertain You: Lindi Kingi
Lindi Kingi shows her approach to entertaining and celebrating Christmas in style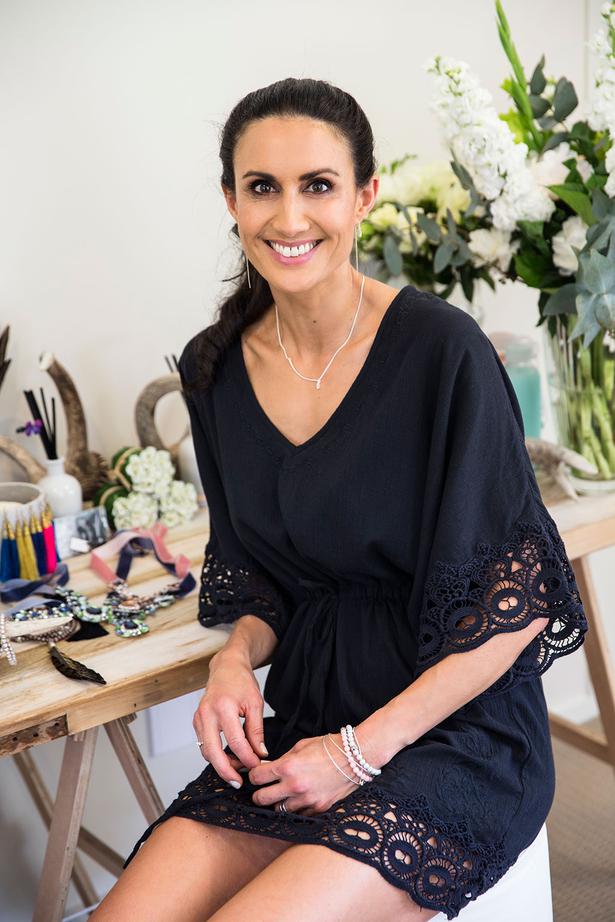 Wednesday Dec. 2, 2015
Lindi Kingi is a glamorous jeweller, with a namesake brand handmade in New Zealand from globally sourced beads and charms. She has a sweet tooth and counts Champagne and chocolate as Christmas Day essentials. "Christmas is a chance for all my family to come together and share a few stories and giggles without having the pressure of the outside world knocking on your doorstep. Oh, and of course it's a great excuse to pop open the bubbly!"
Christmas entertaining tips?
1. Keep your sense of humour.
2. Have great music and sing lots.
3. Have no expectations — the day will be perfect.
4. Always have a back-up present (luckily I have lots up my sleeve!).
5. Pre-make as much as you can so you can enjoy the day with your family.
Christmas playlist?
We always play Dean Martin's 'Best Of' Album and then ALL the Christmas carols we can get our hands on.
Decorations?
We always have a real tree filled with things that my sister and I made when we were small and now all the decorations our kids have made too. The house is decorated with the smell of puddings and pine needles.
Plan ahead?
We have told our girls from a young age that Christmas is about being together and we try really hard to go easy on the presents and the food…apart from the desserts! This means that the day is perfect if we are all together and everything else is a bonus.
Favourite festive tipple?
Champagne and passionfruit martinis, and to have a wee bit of balance, there will be copious amounts of coconut water.
Christmas day essentials 
Champagne and chocolate.
I wear . . . The morning is spent in PJs and we dress up for Christmas lunch…I always wear a dress and one signature piece — this year it will be a sterling silver item from my new Halo collection.
Real tree or fake?
Has to be real, looks beautiful, smells amazing and drops annoying pine needles everywhere…Christmas just wouldn't be Christmas without one!
Favourite pudding
Where do I start — I have a super sweet tooth so, steamed puddings with custard and cream, trifle, boysenberry whip, Pavlova and cheesecake are all on the menu for me — in no particular order.
Once the table has been cleared?
If it's sunny we head to the beach and lie around reading the books Santa gave us — if it's raining we lie around on the couch reading the books Santa gave us!
On Christmas Eve . . . Once the girls go to bed, we put out all their Santa presents. Even though my kids are 14, 16 and 18, in our house if you don't believe in Santa, he doesn't come, so we have a house full of believers!
What's for breakfast on Christmas Day?
Chocolate — the breakfast of champions.
Favourite Christmas recipe?
Boysenberry whip.
Ingredients: 
1 tin drained boysenberries - save the juice
1 bottle of cream
1 tin condensed milk
3-4 lemons, rind and juice
Method:
Whip cream until nearly set.
Beat in tin of condensed milk.
Add the juice and rind of 3-4 lemons.
In a glass bowl layer cream mix and drained boysenberries.
Spooning a little of the juice through each of the layers.
Repeat until all mixture is used, approximately 2-3 layers.
Finish with boysenberries on top.
Chill overnight and then enjoy!
Share this: