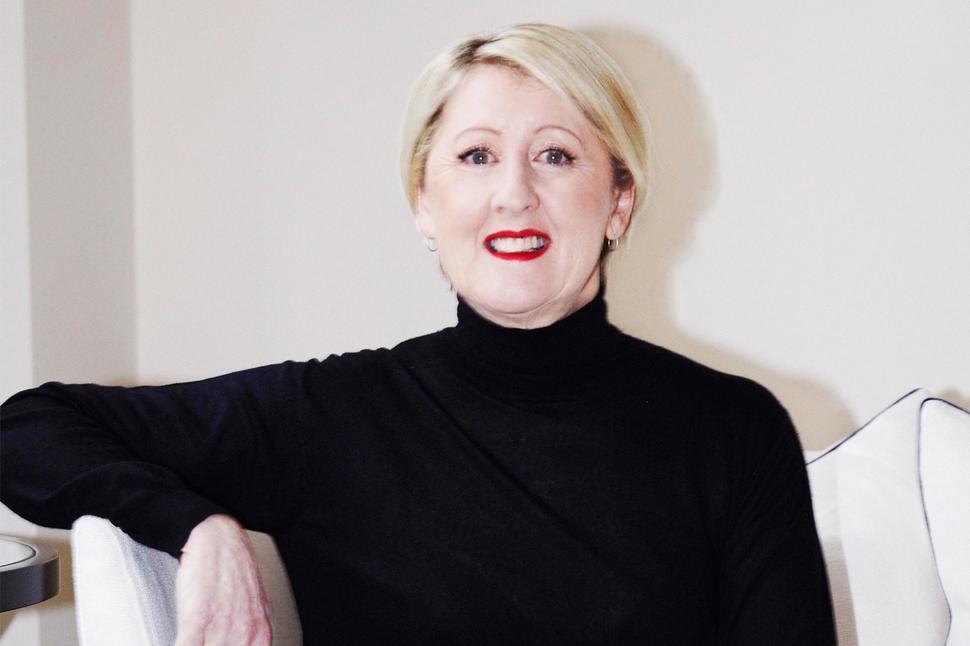 Get To Know Bespoke Linen Designer Angela Wickstead
Rebecca Zephyr Thomas chats to one of two very famous Wicksteads about style, design and life in the Northern Hemisphere
Sunday May 27, 2018
For the ultimate in bespoke home linen, New Zealand-born Angela Wickstead is the London A list's go-to woman. Her bed, bath and table linen has been featured in Architectural Digest, British Vogue, and has been used by top interior designers including Amelia Carter and Veere Grenney. Angela is the mother of London fashion star Emilia Wickstead and she divides her time between London, Italy and New Zealand.
READ: Emilia Wickstead On Style & Growing Up In New Zealand 
Do you have any tips for creating a relaxing bedroom design?
Quality. Quality product, which is not expensive, people tend to think that to have beautiful bed linen you have to pay a lot of money; you don't. I think you need to find the product you like to sleep in and remember it's about treating yourself well. Have lovely feather pillows and don't be scared to have four or six pillows on your bed. I like to have a bedroom big enough to have a sitting area. I don't like just a bedroom; my bedroom is like a suite. It is a haven.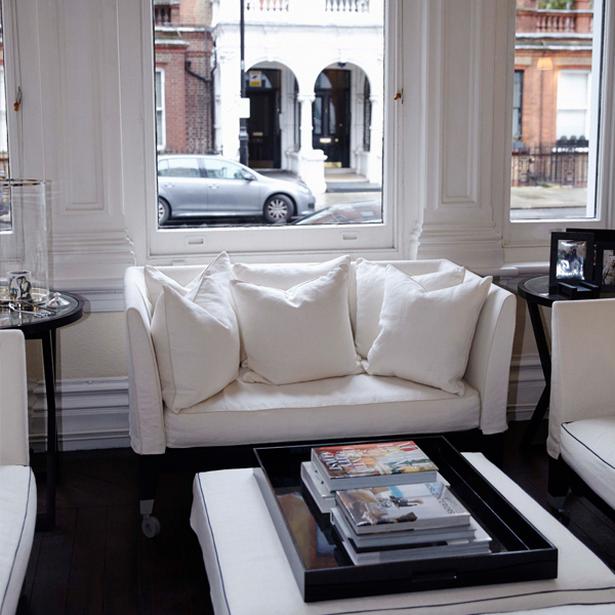 Angela's living room in South West London. Picture / Rebecca Zephyr Thomas

What difference have you noticed between Italian and British style, living between the two countries?
Italians are a lot more formal, they have a formality about them. You see Italians in the street, they are always dressed up, they are a formal race. The English are a lot more laid back, a lot more like New Zealanders. They are quite relaxed. You would never see any Italian with a dirty pair of shoes, and in England, it is quite common. I like both, I miss Italy when I'm not there and I miss London when I'm not here.

READ: Angela Wickstead's Luxury Bed Linen

What inspired your career in design? You have worked in fashion and interiors.
It was in my blood to be artistic; I used to create things all the time. I've never been taught to sew, but I started sewing, cutting, making things, I do that with interiors. I love decorating homes, but I also love buying a garment and changing it, I don't buy a garment and wear that garment. I make it my own; it's the same with the bed linen.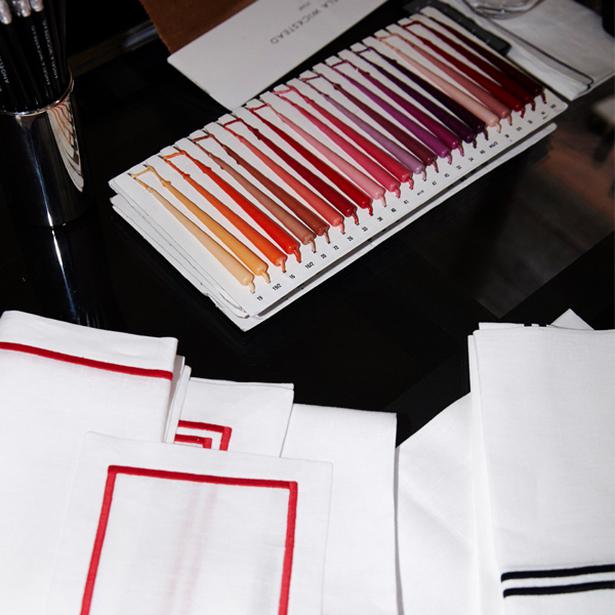 My whole theory in life is to use your best things, whether it's drinking out of a Hermes cup every day — to be good to yourself. I buy expensive shoes, but I buy one pair a year. I've done it all my life. My daughter laughs because we never had a toaster because I could never afford the toaster that I wanted, so we just never had one rather than buy something and then aspire to have something else.
Angela's Northern Hemisphere summer picks:
My house in Piemonte because it is home and I spend most of my summer there. It's when family and friends come and visit especially. We cook, have long lunches and dinners outside and take long walks through the beautiful countryside, visit the local markets, go horse riding, bike riding . . . it's a very relaxing holiday.
Forte Dei Marmi is a very chic beach area in Tuscany, where I have spent many a summer. So very sophisticated and yet very relaxed. Spending the day at the beach club and then the evening in the town centre at an aperitivo hour or eating al fresco and people watching. Shopping is as good as Milan.
Positano is great, especially Caruso Hotel high up in the village of Ravello and sitting in the infinity pool, which has views to die for. Taking the boat to Capri, trekking the island, eating the local seafood.
Jumby Bay, Antigua. I visited this beautiful island for the first time last year and it was spectacular. We had a house on the island, which was divine. The local people are wonderful and very hospitable. The island is very small and very peaceful. Beautiful beaches and wonderful local food.
Share this: