Live Like A Local: Artist Ruth Buchanan In Berlin
Walters Prize-winning artist Ruth Buchanan calls Berlin home. Here are her highlights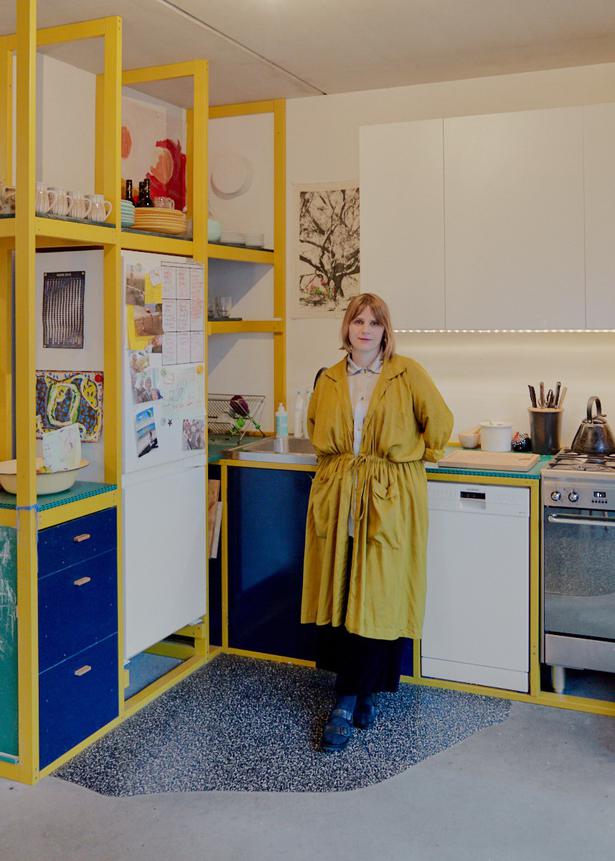 Friday March 29, 2019
Artist Ruth Buchanan is feeling energised.
She began her year immersed in transformative art, taking in Berlin-based artist Jimmy Robert's "extraordinary" performance Joie Noir at KW Institute for Contemporary Art, which examined the worlds of disco and death; and a comprehensive Cady Noland exhibition at Frankfurt's MMK.
"Both were utterly powerful," says Ruth, "I'd like to take this [feeling] on for my work. I'm looking forward to surrounding myself with the work of brilliant women in various projects, either directly or as inspiration. I'm hoping this year is going to continue to see a sea change in how we talk about, make, record, and participate in culture."
READ: Berlin Style: What Is It & Do You Really Want It?
Ruth's most recent work My I, I, I be broke is on display at Hopkinson Mossman Wellington as of this month, fusing text from authors Kathy Acker, Dodie Bellamy and Audre Lorde into her signature artistic exploration of body, power, archive and language. The exhibition is a series of "interventions" into the gallery space that threaten to break, breach and penetrate its edges and at the same time mirror the authors' text exploring themes of upheaval or "rupture". She's now looking ahead to a large commission for the Kröller-Müller Museum in the Netherlands, due in May, which is an installation piece in reaction to the work of prominent German minimalist, Charlotte Posenenske.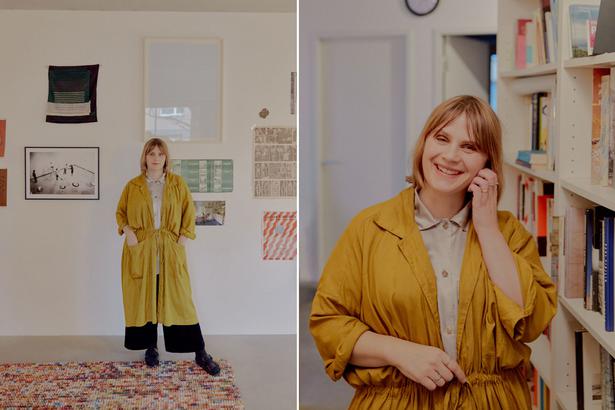 Ruth, who won the prestigious Walters Prize last year, moved to Berlin in 2010. She lives with her two daughters Eleanor, 7, and Uma, 2, and German boyfriend Andreas Müller, who runs a design office specialising in exhibitions.
He's equally immersed in arts and culture, with projects including the German Pavilion for the Venice Biennale and a Bauhaus exhibition opening at HKW in Berlin.
READ: The Most Stylish Berlin Airbnb Homes & Experiences
Home is a community-housing project in Kreuzberg — a popular concept in Berlin which sees a co-operative of people collectively design, finance and build an apartment, with great success. "We really love our apartment," says Ruth, who has her studio in the same building. "It's a very special place for us, and we spend quite a bit of time at home, in our building or shared garden spaces. There is a strong sense of community, which I like and which means spontaneous hangouts in the garden, or doing something with neighbours."
Berlin is a great city to be an artist because… while it's not as cheap as it was, it is still affordable for a world city, and it's easy to live here. You can cycle and walk, the public transport system is decent and traffic not that bad. The cultural scene is pretty broad, with dealer galleries through to classical museums and more contemporary research-led programming, so in terms of input there's a lot to access. It's small enough to become part of a community, big enough to feel anonymous, and that price of living plays a big role in the precariousness of working as an artist.
I like that each Berlin neighbourhood has... a diverse set of resources, communities, scenes, and vibes. I have the sense of living in a big city yet it's so easy to get around, mostly by bike or cargo-bike and I love that.
The thing I enjoy most about my city is… the seasons and how they are so strongly differentiated. It means the city has different tones and moods as the year goes by. I like that I inhabit the city differently every few months.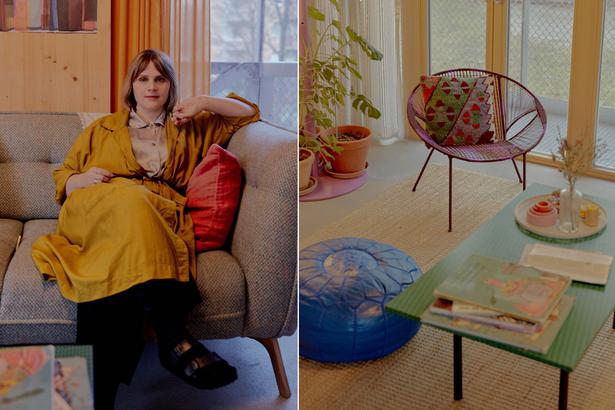 An event that defines Berlin life for me is… the big outdoor swimming pool Prizenbad in Kreuzberg opening every May 1 [the equivalent of Labour Day]. Spending a day here reading on the grass and going back and forth between pools, getting fries from the snack bar is something that defines my neighbourhood. Because it's Kreuzberg the clientele is broad, with young cool people; big families with loads of kids barbecuing; and elderly people with their "day trolley" and thermos set up. I always run into friends and I like that. On a hot day when it's packed it can feel a bit like Armageddon, but if you embrace that, it's wonderful. Picking up a beer from a späti (a dairy), and then going for walk along the canal in a slightly sunned-up haze is a lovely thing to do next.
Since living in Berlin I have embraced… sauna culture, and especially during winter, spending a day in a sauna is a dream. I enjoy that this is a space where a broad spectrum of people spend time and it is a very body positive space. A favourite is the women's-only day at Neu Koeln Stadt Bad which is like a broken-down glamour palace from the Prussian era. Liquoderom is more like a hotel-style sauna and a bit slicker with a large salt-water pool set in a "cave" with piped-in underwater music.
Something that is quintessentially Berlin is… a day/night/day at Berghain the club. The shifts that happened in the 90s that were bound to the political landscape and experienced through the techno and gay scene it is something that is really important to the recent history of the city and how it works today. I don't go often but would like to more. The sound system is incredible, and there remains a culture of the body there that is unique. It can be intense but I think it's Berlin because of this cross-spectrum of what partying looks like.
Five highlights from my city...
1. Berlin's Philharmonie, designed by Scahroun
2. Markthalle Neun in Kreuzberg for delicious food, groceries, flowers, wine beer, and excellent people-watching
3. Maroush in Kreuzberg for falafel
4. A day trip to Pfaueninsel (Peacock Island)
5. Prinsensgarten community garden
Share this:
More Culture & Travel / Going Places