Live Like A Local: Performance Artist Hermione Flynn In Berlin
New Zealand-born creative Hermione Flynn calls Berlin home. Here are her highlights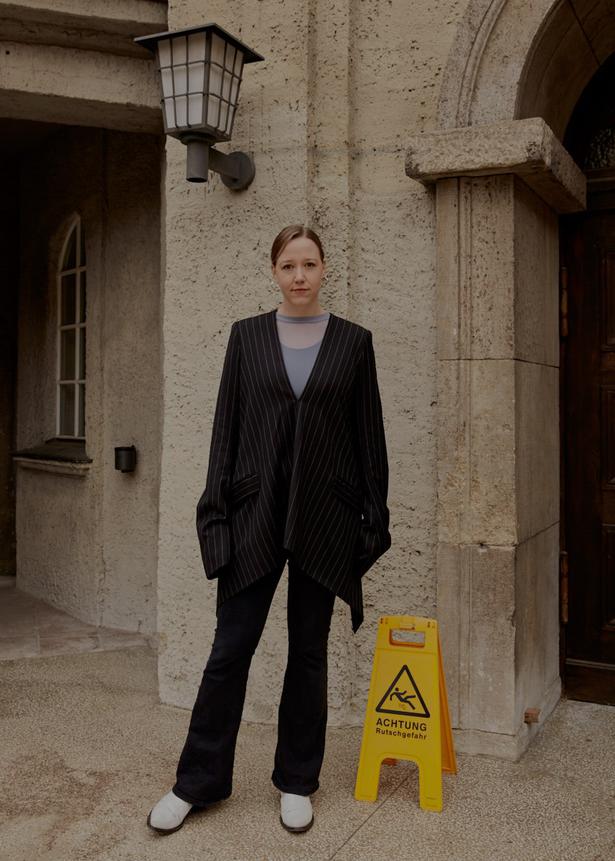 Saturday March 30, 2019
Celine designer Hedi Slimane's black and white images from his 2003 book Berlin first endeared a young Hermione Flynn to the German city.
The infamous club scene, crumbling train stations, Bauhaus buildings and brooding young artists captured by Hedi's Contax G2 camera painted a vivid picture. "That was my first visualisation of Berlin," says Hermione. "I knew there was a rebellious underground and art scene and this was enough to draw me here."
READ: Berlin Style: What Is It & Do You Really Want It?
The 3D performance artist and CEO of Mimic Productions originally hails from Hawke's Bay and has been living in Wedding, Berlin for seven years. It's her favourite part of the city, and the 15-minute walk from home to her studio passes "a pretty stream, a playground and a small square with a fountain, multiple casinos, street-drinkers and overflowing rubbish bins. It is grungy-quaint at its best," she says.
Hermione may be familiar to Viva readers through her eponymous conceptual clothing and art brand, which she founded in Wellington in 2010. Her clothing, designed with an artistic approach, is often presented via performance art.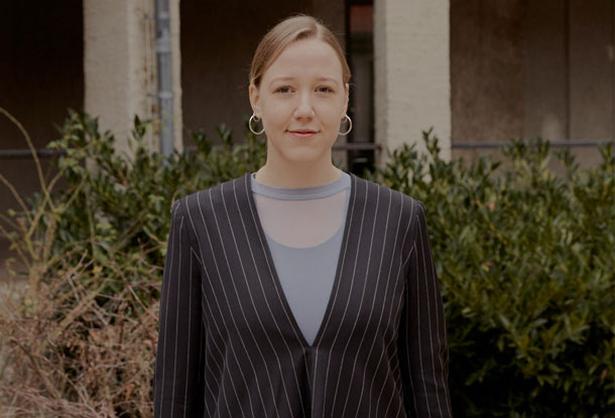 The performance aspect enables her to fuse social commentary into the gender-fluid garments, which tend towards the avant-garde.
Having studied performance design at Massey University and Toi Whakaari, her recent pivot into 3D performance art was a natural progression.
"The work I created during my studies always revolved around clothing as an art-form and utilised performance art as a means to showcase the work and concepts. So the two mediums have been working alongside one another for many years now."
READ: 4 Berlin Fashion Brands You Need To Know
Though she's still designing clothes — released in small concept collections — her main focus is the creation of 3D characters. Hermione recently created her own 3D digital-double, which functions as a performance art avatar.
"We call her Em, and she will be the cornerstone to all of my artworks moving forward. Em was created as a demonstration of the technology that we have here at Mimic, and also to give me a platform to function as a performance artist."
The best thing about what I do for a living is… being on the cutting edge of a technology and an artform that has so much potential, and having the resources to be able to creatively contribute to this medium moving forward.
My studio is… based inside an incredible building called Silent Green. It's a fascinating space because it used to be a crematorium, however it now houses multiple creative companies and art galleries. They have recently opened a large underground space called Betonhalle, which previously functioned as a refrigerated vault for the deceased. It has been repurposed as an incredible performance, gallery and events space. This meeting of a dark past with an optimistic present is at the heart of Berlin culture.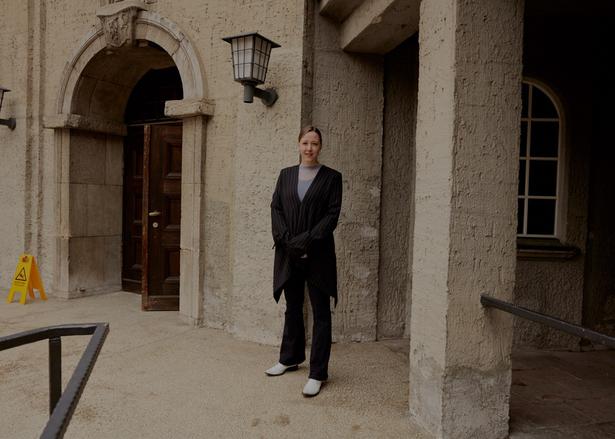 An activity that defines Berlin life is… drinking beers at the späti (dairy). The drinking culture here is very relaxed, and for a spontaneous gathering to develop outside the local späti is a common occurrence.
My favourite pastime is… walking my dog. There are a lot of beautiful parks in Berlin and getting my "nature-fix", as a New Zealander, is important to me.
The best shopping is available at… an incredible antique market at the Tiergarten that I visit often. There's a little stall of second-hand designer clothing, and because it comes from an older German generation, it's really great for tall people, like me. I have bought nearly all of my winter coats there.
One of my favourite experiences in Berlin is… day-trips to the lakes at the height of summer. As a New Zealander, it's so different to what I knew. You're sitting on a busy, muddy bank; there's a naked old man a foot away on your left, a family with screaming children on your right and a dude with a shaved head, a pitbull and a Virgin Mary tattoo in front of you. Everyone is squashed in together, everyone comes from different walks of life and that is when you're, literally, physically, in the thick of Berlin culture.
My five favourite Berlin places…
1. Tiergarten antique market followed by a visit to Cafe am Neuen See for a Flammkuchen.
2. Strolling along Torstrasse shops and then popping into Do You Read Me?! for an excellent magazine selection.
3. People-watching in Görlitzer park and exploring the canals between Kreuzberg and Neukölln.
4. Menemen from any Turkish bakery (a delicious dish with scrambled eggs, onions and tomatoes).
5. The dog-park at Grunewald, with a mirror-lake and ancient hunting lodge.
Share this:
More Culture & Travel / Going Places