Live Like A Local: Writer Mika Reilly In Tokyo
Wellington native Mika Reilly, who made the move to Tokyo five years ago, shares her best foodie tips for this buzzing city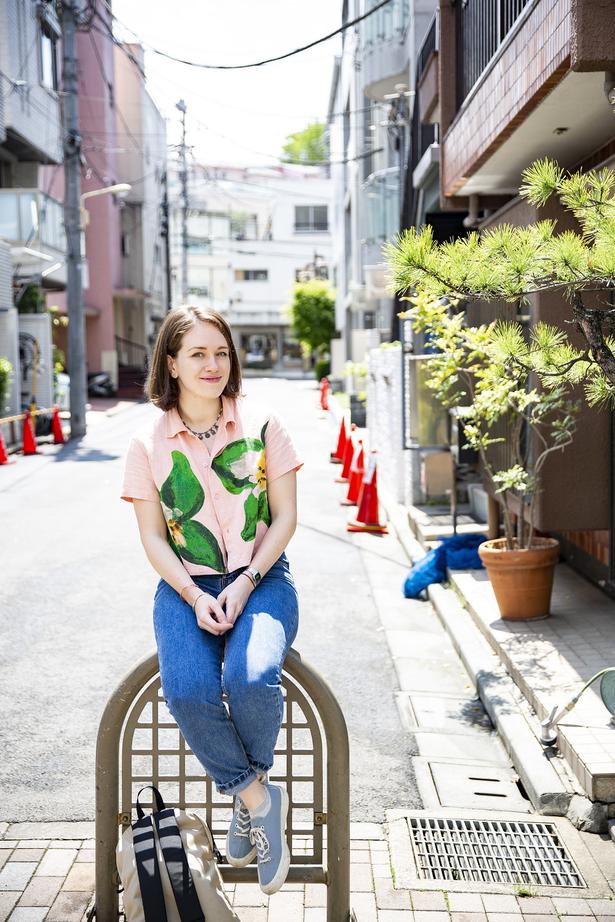 Monday June 24, 2019
Readers of local food magazine Stone Soup will be familiar with writer Mika Reilly's captivating dispatches from Tokyo, describing her love of stand-up soba noodle bars at train stations or the excellent eats to be found down the city's yokocho — the alleyways around business districts such as Shinjuku.
While her Tumblr account compiling the weird and wonderful snack foods of Japan, aptly titled Snacks of Japan, is on hiatus, readers can look forward to an upcoming piece for Stone Soup "on a rather peculiar-smelling type of fish preservation unique to some islands south of Tokyo", says Mika.
READ: Where To Find The Best Cheap Eats In Tokyo
A compliance manager for an e-commerce and internet company, Mika focuses on writing in her spare time. Her stories paint a vivid picture of Tokyo, and food is always the star. It's what she loves most about her chosen city and her quest to eat well has been a great way to discover her city in a new light. "I'm constantly on the hunt for new restaurants and cafes to check out. It's been a great way to get to know different parts of the city." Her insider knowledge led her to contribute to Tokyo food guidebook Eat Like a Local, published by Bloomsbury last year.
Mika, who originally hails from Wellington, is a quarter Japanese and has always felt a strong connection to the culture. "We spoke a lot of Japanese at home when I was growing up, ate Japanese food, watched Japanese children's TV programmes that my mum would buy on VHS."
READ: Where To Shop In Tokyo: 12 Of The Best Places To Buy Clothes
She made the move five years ago, and now calls Setagaya home, where she lives with partner and fellow New Zealander Chris Gilbert, who is also a storyteller working on a podcast series about Japanese culture.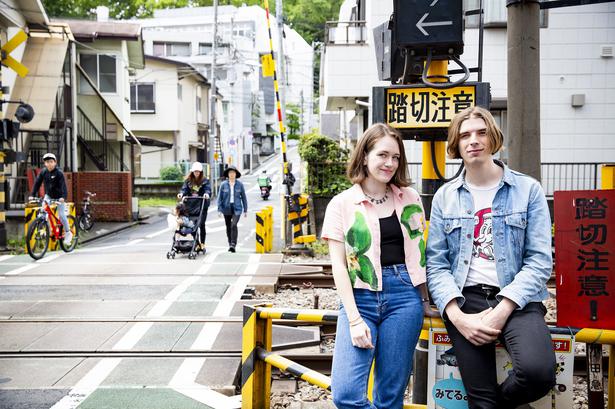 A typical weekend for me involves… travelling! Tokyo is a huge transportation hub and it's so easy to hop on a train to explore the rest of the country for a weekend. Hot springs, beaches, mountains. If I'm staying in town, I might have a lazy day cycling around my local area — second-hand shopping in Shimokitazawa, picking up bread from one of the many amazing bakeries in Setagaya, reading in a cafe.
An activity that defines Tokyo life is… waiting in line. With such a huge population there's often a queue for anything popular, especially ramen shops, bakeries, shaved ice… it used to stress me out, but now if there's a place I want to visit I make sure I'm prepared with a book to pass the time.
My favourite pastime in Tokyo is… getting outdoors. Maybe it's something to do with being surrounded by concrete, people and buildings all the time. Within an hour's train ride from the central city there are heaps of bush-covered hills with a really well-maintained network of tracks. Over the years I've been building up to taller mountains in the Japan Alps, there are great huts that you can stay in overnight (they give you dinner and breakfast) with beer on tap and sometimes even hot springs. There's nothing better than emerging above the clouds after a day's slog up the side of a massive mountain, and sitting down to an icy cold Asahi while watching the sunset light up the surrounding peaks, it's magical.
My favourite area of the city is… the area around Tomigaya/Yoyogi/Hatagaya (just north and west of Shibuya). It has a smattering of independently-owned shops, cafes and wine bars. Also a cute little shopping street called Shoinjinja — it's got an old-school vibe with lots of older local shops and great little cafes.
For newcomers I'd recommend… spending some time browsing and people-watching in the shopping areas around Omotesando and Harajuku — Cat St is great. But another benefit of a city with a diverse range of styles and fast-changing trends is that the second-hand shopping here is incredible. It's cheap, with an ever-changing selection, and usually really great quality, including hardly-worn designer brands.
MY TOP 10 IN TOKYO
1. Grab a coffee from Onibus Coffee and walk along the Meguro River — in early April it's cherry blossoms overhead but it's nice and peaceful at any time of year.
2. T-Site in Daikanyama — a beautifully curated bookstore with a huge selection of magazines. Their art and fashion magazine section is amazing with lots of independent publications, too.
3. Commune 2nd in Omotesando (not to be confused with Commune Press, below) — a collection of food trucks and small bars around a courtyard with plenty of seating. It's a great, casual hangout spot.
4. Rikugien — a beautiful traditional Japanese garden in the north of the city. It's an oasis of calm, the landscaping is exquisite, and the teahouse at the edge of the pond is a perfect spot to rest with a bowl of matcha.
5. Ahiru Store — a lovely standing bar just north of Shibuya with amazing food, house-baked bread and natural wines.
6. D47 Shokudo — a restaurant serving up teishoku (set meals) from regions all over Japan. Get a seat by the window to overlook the bustling city below.
7. For good coffee around the Tomigaya/Yoyogi area, Little Nap Coffee Stand (just by Yoyogi Park), Fuglen, or Coffee Supreme for a taste of home. Paddlers Coffee in Hatagaya is great too.
8. Commune Press in Hatagaya — a little gallery and shop showcasing cool art and zines by independent artists and creators.
9. The Aoyama Farmer's Market on the weekends at the United Nations University campus in Omotesando — great produce and food trucks.
10. Kanda Matsuya, an old-school soba restaurant that's been in business since 1884. No frills, and you'll be elbow to elbow with Tokyo locals and visitors.
Share this:
More Culture & Travel / Features & Profiles