Live like a rock star in the city
Thursday July 3, 2014
Private dining rooms, luxury suites, VIP shopping experiences - there's a world of luxury on Auckland's doorstep. You just have to know where to look and who to ask.
For luxurious surroundings while staying - or staycationing - in Auckland, head to the Sofitel in the viaduct. The feeling of being perched over the water is hard to beat, and you need not leave the complex, with Lava Dining and So Spa right there.
For a more intimate feel, we love to stay at boutique Hotel DeBrett, with its proximity to fabulous dining and shopping. Its own restaurant, DeBrett's Kitchen, is worth a visit, or next door is the iconic O'Connell Street Bistro. Chris Upton's award-winning restaurant oozes decadence, but those who want the ultimate experience should look to its wood-panelled private room. What could be more seductive and opulent than having this room all to yourself to dine on the most exquisite seafood, game and desserts, paired with house Champagne Louis Roederer?
When it's a shopping spree and VIP treatment you crave - think that magical moment in Pretty Woman: "Mary Pat, Mary Kate, Mary Francis, Tovah, let's see it" - we head to Scotties, where VIP shoppers can preview collections from the likes of Lanvin and Marni before they hit the shelves.
In a similar vein, Louis Vuitton's private upstairs room is where the most valued clients view collections in complete privacy.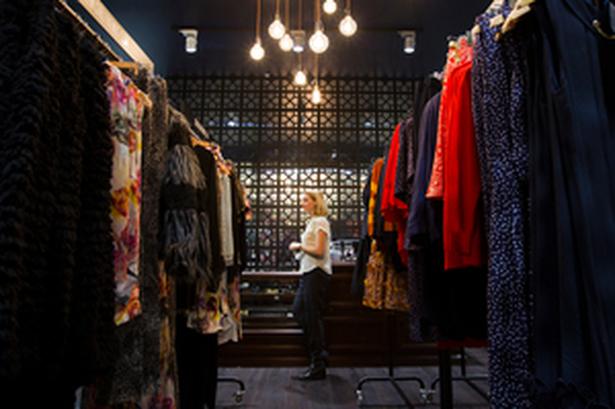 For old-world luxury we can't go past Smith & Caughey's, the ultimate classic department store and source of our beauty and lingerie fix, or DFS Galleria, for the gamut of luxury accessories under one beautiful roof.
Lower Queen St is big-brand mecca, with Montblanc, Coach and Gucci joining Louis Vuitton, where immaculate spaces and gorgeous leather accessories transport you to another world.
Weary from shopping? Head to the nearest and most luxurious spa. Our pick would be East Day Spa, where you will be pampered within an inch of your life.
For ultimate decadence try their Memsahib experience, a personalised journey which includes a customised massage and facial, raw sugar body scrub and milk and sandalwood manicure and pedicure.
While you're in the SkyCity complex, it'd be rude not to indulge in the wealth of dining options available. Masu and Depot have their own take on fine dining, but we go straight up to The Sugar Club, for the million-dollar view.
Relaxing in the lounge or the sky-high private dining room, looking over Auckland's twinkling lights with a sherbet margarita or glass of G.H. Mumm in hand, we can't help but feel there's nowhere else we'd rather be.
THE SHOW NEVER STOPS
Fill your social diary with fabulous events in the Heart of the City:
• Visit My Country: Contemporary Art from Black Australia, on at the Auckland Art Gallery until July 20.
• Broaden your horizons with a feast of movies at the NZ International Film Festival at cinemas in the city from July 17.
• Fall under the spell of the New Zealand Ballet when it performs Allegro, from July 30-August 2.
• Sing along at The Sound of Music, at The Civic from October 3. Tickets on sale now.
Share this:
More Culture & Travel / The Latest