Stylish Pets: Lorde's Family Dog Jimmy Choo
A day in the life of Sonja Yelich's dog Jimmy Choo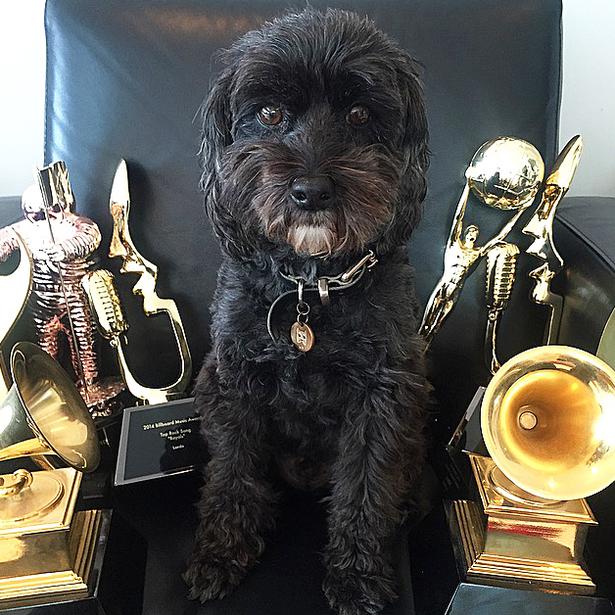 Friday June 19, 2015
If Sonja Yelich managed to raise such an extraordinary talent like Lorde, chances are the family pooch is pretty special too. Jimmy Choo the 8-year-old Toy Poodle X Lowchen has modelled Karen Walker Eyewear alongside Sonja, and has been tasked with guarding Lorde's many trophies. If he could talk, this is what he'd have to say...
My favourite food is almonds and cheese but I have to put up with dog biscuits with salad and vegetables tipped over the top. FYI no dog likes olives. Just saying.
I like to be scratched everywhere. Every inch of my body, every moment of the day, by everyone.
It's terrible to have to admit this, but sometimes I like to annoy my owners by pooping on the fancy Persian rug in the dead of night. Yup. I do.
The first thing I do when I wake up in the morning is haul myself out from underneath the duvet.
When visitors come over I usually pee or bark depending on who they are.
My favourite place to sleep is on a bed, on the back of the couch, on the clean washing, basically on anything. This seems to be OK with my owners.
I hate it when my owner talks to every other dog owner on the beach. My owner can talk!
When I'm feeling naughty I just whinge and whinge and whinge.
My favourite item of clothing is knickers, bras and socks.
The secret to my shiny coat is cat food, when I can steal it.
My favourite sound is when I hear the supermarket bag rustling because then I know we are going for a walk.
My best friend is my whole family but I love my mum the best.
This week at Viva we're celebrating animals - the influential, the kind that keep you company, and the ones in need. To raise money for the SPCA we've launched The Pet Project, asking local designers and artists to donate and create special items to be auctioned off to the highest bidder. We'll donate all of the proceeds to the SPCA, so get bidding!
Share this:
More Culture & Travel / Staying In