Luxuries, from little to lavish
Everyone needs a little decadence sometimes, or even just the right to dream. Here's a few indulgent ideas.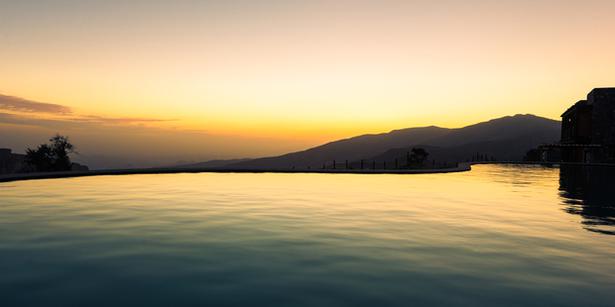 Monday June 30, 2014
There's plenty of new options if you're looking for luxurious hotels to holiday at. Right now we're drooling over the Molitor, which gives new life to an iconic Parisian pool; Oman's Alila Jabal Akhdar, (pictured above), the first luxury resort in the mountainous Jabal Akhdar region, and for OTT glamour, the Sofitel So Singapore, with interiors designed by Karl Lagerfeld.

DINE
Treating yourself to fresh, delicious seafood is always a pleasure. We love that more of our favourite restaurants are serving dishes with paua as the star. Some of the best we've tried and are looking to try: the paua raviolo at Logan Brown, slow-cooked wild paua at The Sugar Club and paua with smoked eel, amaranth and lemon curd from Merediths.

TRAVEL
It's not about the destination - the real luxuriants are travelling in style too. The Four Seasons Jet is set to be the first branded sky hotel from February next year, and Etihad Airways has announced The Residence by Etihad will arrive in December, a VIP suite on the top deck of a commercial plane.
Closer to home, the stylish way to taxi is with Uber, the boutique service that connects passengers with drivers via a smartphone app.

INDULGE
Some things in life are always on the "if only I had time for..." list. We say set aside a day, an afternoon or an hour and make time for one of those treats. Turn off your phone and spend an afternoon browsing the art gallery, stock up at the local market and spend all day cooking an indulgently long meal, or go for the cliche: champagne, chocolate and a long, hot bath.

RELAX
A retreat, away from everyone and everything. Wouldn't that be the most luxurious thing? Luckily New Zealand has an enviable array of boutique retreats and lodges to choose from. Aro Ha which opened in Queenstown last year offers an inspirational menu of retreats, The Landing in the Bay of Islands offers yoga, kayaking and spa treatments, or if you only have an hour free, try The Centre, new to Ponsonby, offering yoga, massage, nutrition and naturopathy services.

• See Viva's special luxury issue in the Herald on Wednesday.
Share this:
More Culture & Travel / The Latest