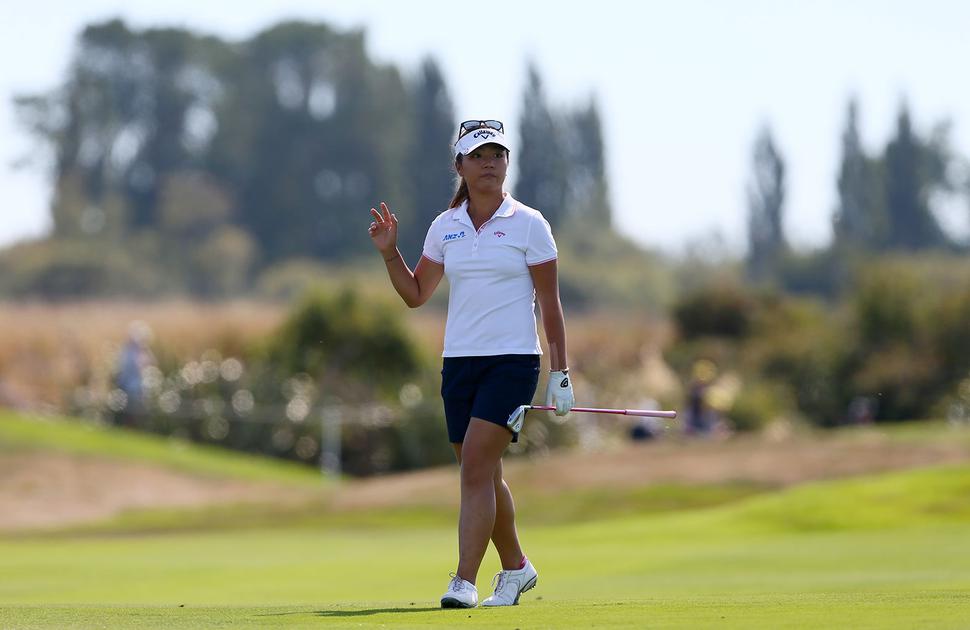 Lydia Ko's Life at the Top
Lydia Ko is taking the world by storm through her love of sport
Wednesday Oct. 28, 2015
Right now she's number one in the world and Lydia Ko wants more girls to enjoy golf as much as she does. As one of the faces for the new She Loves Golf campaign, Lydia talks exclusively to Viva about life at the top.
What is your next goal?
I like to keep trying to play better and better and enjoying the moment, getting better every day ... and to win more events, but really I want to keep enjoying it and having fun.
You're known for your calm and positive temperament on the course. What tips would you give others for remaining calm under pressure? Do you have any mental tricks up your sleeve, or little things you say to yourself on the course?
Try to enjoy the moment. If it's a bad shot, try and do your best on the next one. Always have confidence in yourself.
You often say on the course that you're "having fun". When was the last time it wasn't fun?
I don't think it's ever not fun. There's times when it's not as fun as I'd like it to be, like when I'm not playing well, or when there is lots of travel, but it's all part of playing on the tour.
Since turning professional, what have you treated yourself to?
I go shopping a little bit but I like to save. I would like to buy a puppy but I'm away too much and I don't think the dog will make a very good caddy!
Who do you look up to and why — someone inside the golfing world, and someone outside?
Phil Mickelson, Annika Sorenstam and Nick Vujivic.
What personal attributes or qualities does the game of golf teach you that you can apply in life?
Concentration and I like quality over quantity.
How do you like to wind down?
I watch TV, listen to music.
What does being 18 mean to you? What sort of teenager-y things do you get up to?
I like to watch movies, hang out with family and friends, go shopping, eating. I love Korean food, especially Korean barbecue and shaved icecream! Go on Instagram, take selfies with a little bit of dubsmash!
What would you like to improve on in your game?
Putting.
New Zealand is far from the spotlight of world golf. How has your upbringing prepared you for the huge amount of attention you receive as a top-level golfer?
I think growing up in New Zealand has equipped me with the laid-back, calm temperament that I need to keep myself in check and stay focused during competition, week in and out.
What makes you laugh?
A good joke always does the trick. I have a great time with my sister and friends on tour. And my trainer, Trev Anderson (@ta2claps), we have lots of laughs in the gym!
Why did you want to get involved with the She Loves Golf campaign?
I have always wanted to see more girls playing the game so when New Zealand Golf shared the She Loves Golf campaign with me, I was really excited and very keen to support it. It's a great way to help show that golf is a fun game to play with your friends. #shelovesgolf
Share this: