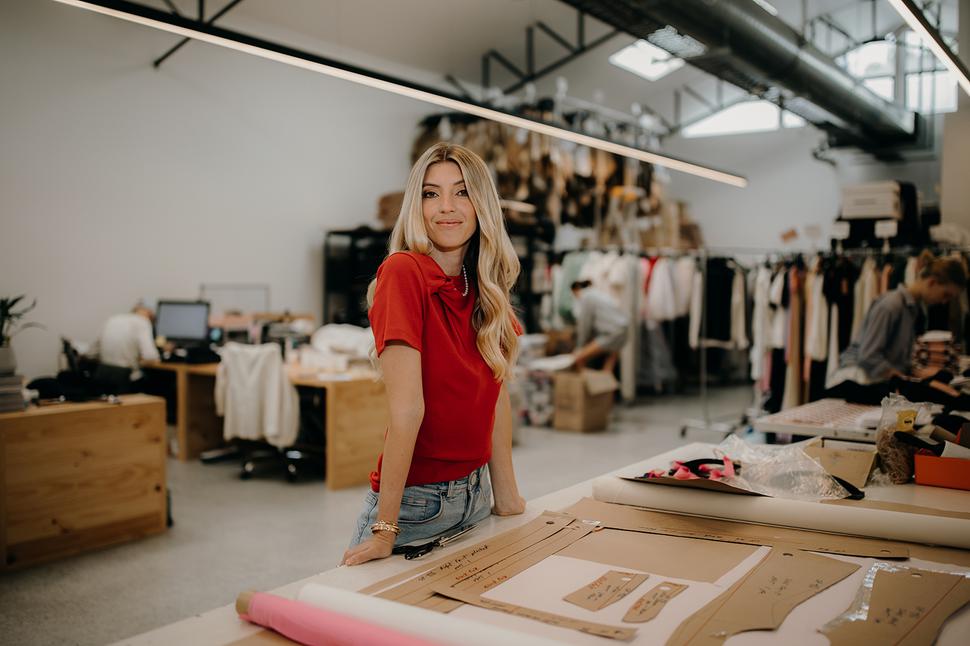 What Maggie Hewitt Of Maggie Marilyn Is Reading & Listening To Right Now
So much of Maggie's talent is fuelled by a questioning appetite, which lives happily and declaratively in the design of her clothes as much as the processes that make them
Tuesday March 9, 2021
What Maggie's reading
I absolutely adore the Atmos magazines and weekly newsletters. Atmos is an exploration of climate and culture. A biannual magazine and digital platform, curated by an ecosystem of adventurers and journalists dedicated to pioneering progress around the world.

I just finished reading Maya Angelou's I Know Why the Caged Bird Sings, which is probably one of the most challenging yet beautiful books I have read. It is an autobiography describing the early years of writer and poet Maya Angelou's life. An incredible combination of wit and wisdom, it's both joyous and painful. This book captures the longing of lonely children, the brute insult of bigotry, and the wonder of words that can make the world right.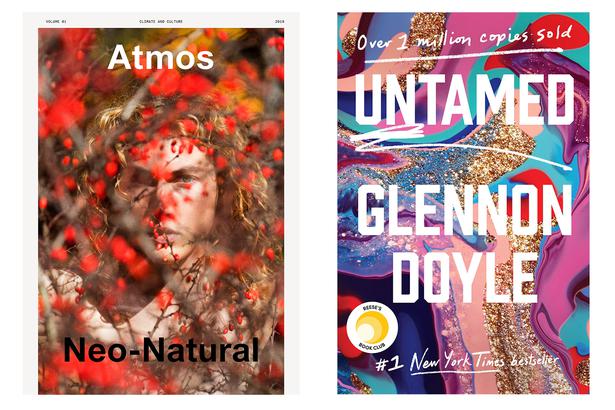 I am currently reading Untamed by Glennon Doyle, I haven't finished it yet… but so far it is amazing. In this book Glennon explores the joy and peace we discover when we stop striving to meet others' expectations and start trusting the voice deep within us.

Poetry has also become somewhat of a new passion of mine. I am currently reading all of the greats — E.E. Cummings, Walt Whitman, Emily Dickinson. Picking up poetry, reading through different excerpts from the classics, has allowed me to blossom new ideas and it has also challenged the way I perceived old ideas. It is a way to process experiences, visual descriptions, and emotions. 

What Maggie's listening to
Conscious Chatter with Kestrel Jenkins. Maggie Marilyn actually just featured on Kestrels show. It is one of my favourite conscious fashion podcasts. Kestrel loves all the layers and stories behind the clothing that we wear and the deeper layer of connection that customers can have with their clothes when these stories are uncovered.

After Work Drinks with fellow kiwi Isabelle Truman and her best friend Grace O'Neill. These girls speak about it all, from the climate crisis to awkward first dates. I love their real and unfiltered approach. A great listen after a tough day at work with a glass of pinot in hand.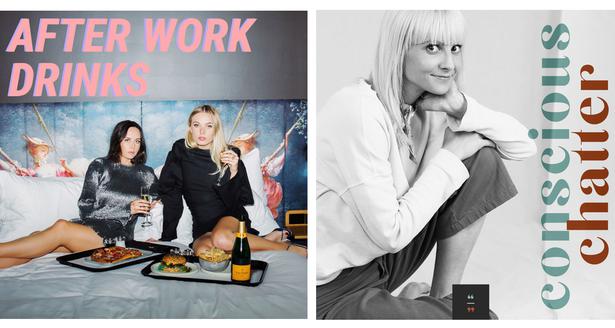 The Daily, hosted by Michael Barbaro, is the perfect daily dose of up-to-date news to keep me connected with what is happening around the world. I think each episode is roughly 30 minutes long, so the perfect amount of time for me to take my dog, Honey, for a walk and inform the beginning of my day.

On Being with Krista Tippett is a series I have been listening to for a couple of years now. I am someone who really questions everything. I think that is why at MM we are always challenging the status quo. I really love how Krista does the same, she loves to explore conversions about the big questions of meaning — spiritual inquiry, social healing and the list goes on. A beautiful listen.
• Maggie Marilyn's new Forever capsule is on sale tomorrow, Wednesday March 10.
Share this: