The Material Miracles Of Maija Isola, The Artist Behind Some Of Marimekko's Most Iconic Prints
An illuminating new documentary delves into the incredible mind of the Finnish designer and painter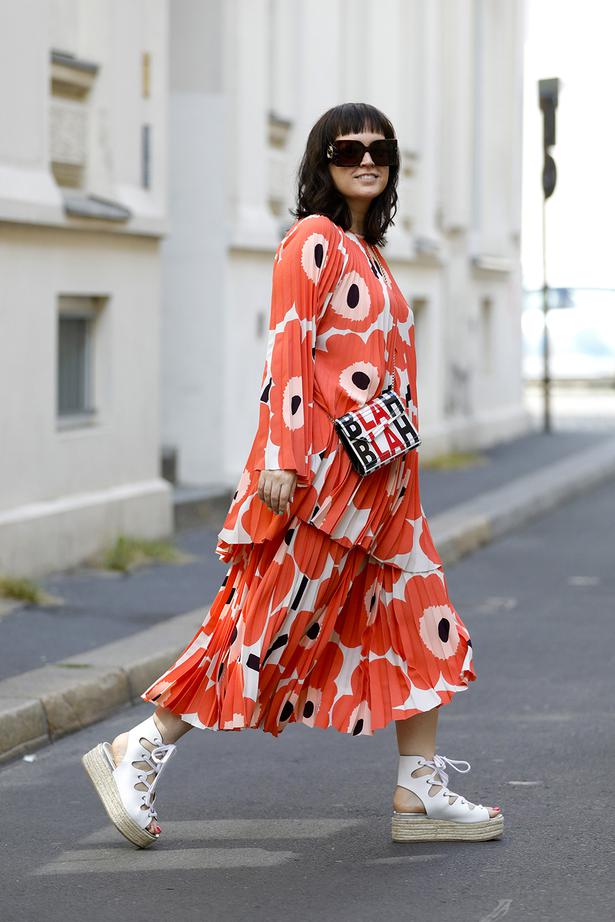 Sunday May 1, 2022
Her prints for Finnish design house Marimekko are instantly recognisable, appearing on everything from curtains, to clothing to homeware.
The cheerful energy of the pink and red Unikko (poppy), the horizontal waves of the Lokki (seagull), and the monochrome circles of Kivet (stones) have all reached icon status, housed on display at MoMA in New York and the Victoria & Albert Museum in London. But who was the artist behind them?
A new documentary, Maija Isola, Master of Colour and Form, shines a light on the fascinating life and remarkable career of Maija Isola, a Finnish designer and painter who created more than 500 patterns for Marimekko from 1949 to 1987.
Documentary-maker Leena Kilpelainen wanted to uncover the stories behind Maija's art, both her paintings and her fabrics. The film traces her journey from a village in Finland to Paris, Rome, Sardinia, Morocco, Algiers and America, where each location brought on a new wave of inspiration and self-reflection.
"Artist portraits [in film] are often very superficial. Maija was an artist but, above all, a brave woman. I wanted a movie worthy of her," says Leena of her desire to look beyond the artist's success and pinpoint the values and philosophy behind the enigma.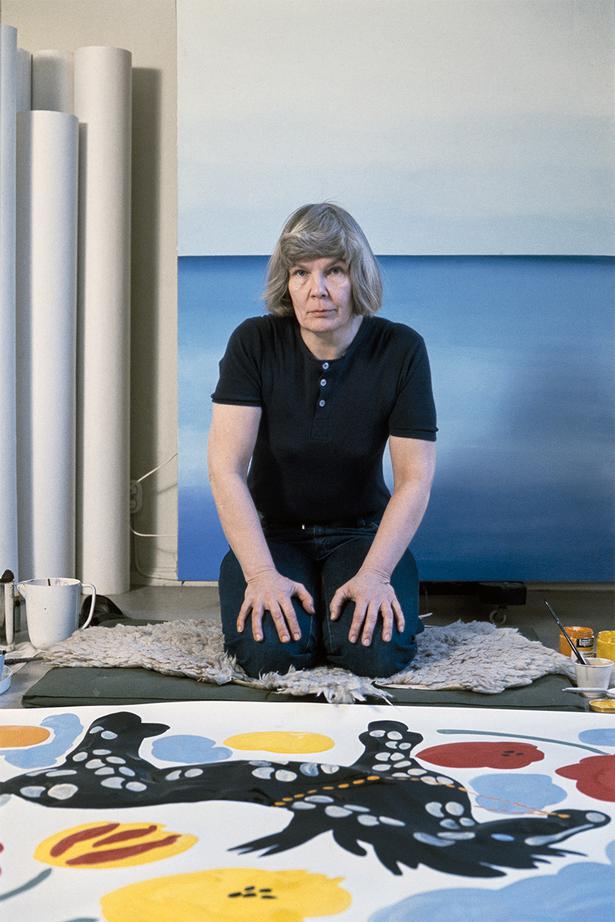 Having grown up with Maija's fabrics, the idea for the documentary came to Leena when she read the book Maija Isola: Life, Art, Marimekko, published by the Design Museum in 2005. "The book had five authors, one of whom was Maija's daughter, Kristina Isola. She wrote in the section 'life'. Kristina's story was very interesting, including excerpts from letters and diaries."
It's these letters that form the basis of the documentary, with Leena spending a summer sorting and reading Kristina's large archive of letters at her home in Finland, as well as Maija's old diaries, postcards, interviews and voice recordings, excerpts of which help to narrate the film.
These intimate recordings offer a snapshot into Maija's deep-thinking and sometimes tortured mind, as well as ensuring "her own voice is heard", something that was important to the film-maker.
READ: Visiting Megan Stewart, The Designer Fashioning Extremely Dreamy, One-Off Shirts
Maija was born in 1927 in the village of Arolampi in Riihimaki, Finland, the youngest of three girls. She began her studies at the School of Applied Arts in Helsinki in 1946 and had daughter Kristina soon after. She started to paint on her first trip abroad to Oslo in 1948. It was here that she stumbled upon a museum with a display of decorated pots, which she drew and entered into a competition for printed fabrics.
Fate stepped in when Armi Ratia, the co-founder of Marimekko and one of the most influential women in contemporary design, viewed the entries and asked to buy the pot design.
The rest, as they say, is history, with Maija going on to create some of Marimekko's most prolific designs, bringing the brand worldwide recognition in the 1960s.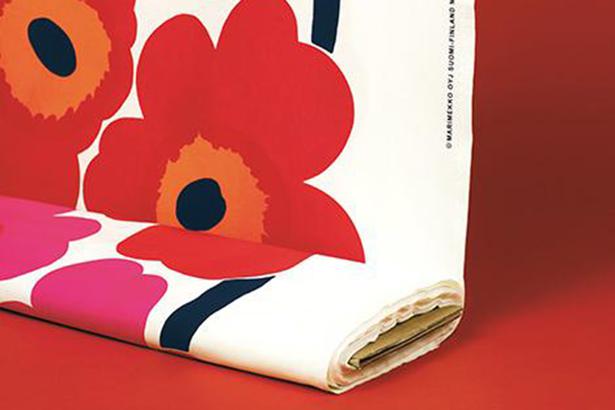 As Marimekko's acclaim grew in America, so did its grip on popular culture after Jackie Kennedy bought seven dresses from a Benjamin Thompson store in Boston, a photo of her later appearing on the cover of Sports Illustrated.
The documentary doesn't dwell on these successes though, the narrative moving forward in a dreamlike state as the artist travels the world; the change in location providing the structure.
"Maija travelled a lot. She also lived elsewhere than Finland. The environment, the people, the culture, the nature, they all influenced the birth of her art. This is clearly seen in her painting, which was the starting point for the birth of her [pattern] models."
Many of Maija's paintings and prints are derived from nature. Her famous Nature Series was inspired by specimens gathered with her daughter for a school project and placed in a homemade plant press. She was also influenced by her location, the culture, colours, patterns and textures infusing their way into her art.
Her breakthrough Ornament Series in 1960 was a nod to Slavic craft and folklore, featuring lace-like embroidery-style prints and motifs of saddles and pineapples, influenced by her immersion in Soviet culture. She produced sun and water themes, and several gouache paintings after a trip to Venice.
In the film, Maija appears bent over large 1.5m by 2.5m rolls of paper, or cross-legged on the floor, creating many variations of the same pattern and painting on a 1:1 scale, figuratively dancing with the brush.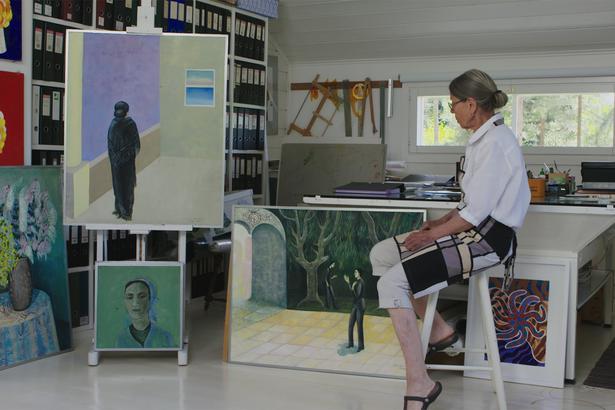 Kristina Isola surrounded by her mother's art. Photo / Supplied

The 1964 creation of her most famous print, the Unikko (poppy), is addressed in the film, hinting at the tension between the artist and Marimekko's Armi Ratia, with Maija defiantly creating a collection of flowers in response to Armi banning flower prints at the company.

The film also touches on her three marriages, and a series of brief passionate flings that coincided with prolific periods of work.

Was Maija an optimist, as her vivid and colourful art would suggest? "Maija lived for her job," says Leena. "It was the most important thing in the world for her. She was also a profound thinker. She saw humanity heading for its destruction, but still wanted to give us hope. From this it could be inferred that she was an optimist. But happy, maybe momentarily; near a new man or a new job."

READ: Meet Karangahape Rd's New Creative Class

And what of Kristina, Maija's daughter and the sole narrator of the film? She began collaborating on designs for Marimekko with her mother, becoming a renowned designer in her own right.

While her mother left an incredible legacy, the film hints at the sadness of a complex relationship that saw Maija perpetually propelled away from her daughter because of her dual need for inspiration and solitude.

Maija Isola, Master of Colour and Form (2021, Greenlit Productions, Finland, 90 mins), directed by Leena Kilpelainen, is screening as part of the Resene Architecture and Design Film Festival 2022 at Auckland's Rialto Cinemas Newmarket, May 5-25. Visit Resene.co.nz/filmfestival
Share this: