SPONSORED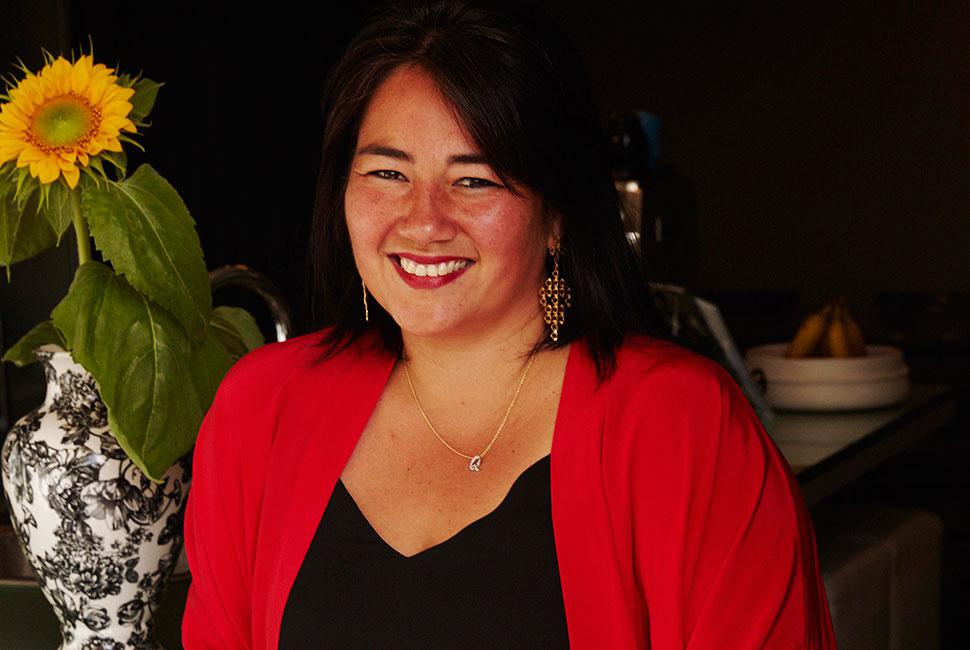 How this CEO Uses Storytelling as a Force For Change
In a new series, Viva and Dilmah Tea celebrate women who are creating change for a positive future
Wednesday Feb. 14, 2018
It's rare to find meaning and a sense of vocation in our working lives, but Qiujing Wong is managing it.
Wong is the CEO of Borderless Productions, a boutique company specialising in digital storytelling and social change activations. Put simply, Borderless creates videos, ads and documentaries, as well as marketing campaigns and strategies for NGOs, charities and government agencies. Clients include Auckland Council, ACC, the Ministry of Social Development, Oxfam, and AMP's scholarship programme.
One of Borderless' first projects was to help create Be Accessible, a council initiative that encourages Auckland businesses to make themselves accessible to everyone.
Shortly after launching, Wong and her business partner and husband Dean Easterbrook travelled to Kenya to make A Grandmother's Tribe, a documentary about groups of grandmothers raising children orphaned by Aids. "We went in intentionally looking for some of the really amazing things happening, despite the loss," she says. (The film has helped raise funds which are redistributed by a Canadian partner organisation.)
More recently, Borderless has worked with the Aotearoa Development Co-operative to make On the Backs of Women, a documentary demonstrating how three Burmese entrepreneurs worked their way out of poverty, backed by microfinance loans.
Lately, Wong is most proud of the Auckland Humanity Project, which might have popped up in your Facebook feed. Each month, Borderless goes into the streets of Auckland to interview random people about things like the subject of their last heart-to-heart, a challenge they've faced, a happy memory or a time they connected with a stranger. Supported by ACC, it's intended, in a roundabout way, to lessen violence by shining a light on our shared humanity and encouraging empathy. In 10 months it's gained around 11,500 Facebook followers and engaged millions.
This all sounds terribly modern and zeitgeisty, but Borderless is a surprisingly old company. It was formed in 2005, before the consumption of video began to skyrocket, before the power of "digital storytelling" or the impact of Facebook as a publisher was understood or felt, and before crowdsourcing platforms could help you kickstart your business.
Back then, Wong and Easterbrook were inspired by eBay founder Jeff Skoll's company Participant Media, which produced crusading films like An Inconvenient Truth, The Cove and Oscar-winner Spotlight, and by Michael Moore's agitating documentaries. "It was like, 'Okay, these people are marrying our skill-set and our interests in a way that we want to."
Born in Auckland the eldest of three, and raised in Suva where her father grew up, Wong says cultural diversity and entrepreneurialism were always around her. Her mother is a lawyer interested in social justice and her grandfather was a senator in Fiji, and the mayor of Lautoka. As a child, Wong was surrounded by conversations about things like development and equality.
At the University of Auckland, she took Dr Ross McDonald's paper, Business in Society, and a lightbulb went on. "It was a real turning point for me," Wong recalls. "I had a good picture of the problems businesses cause, and it made me think deeply about what, in business, is good."
While working in marketing for corporates like Telstra and Omnicom, Wong noticed the power of video to motivate an audience. "I was like 'Wow, I reckon we can get someone in two minutes with a film'." She began to think about how this powerful new tool could be used for ends that were more personally meaningful.
The issues dearest to her heart today are mental health and wellbeing, which connects to parenting (she has two children, aged 5 and 2) and family violence, and conservation, because "none of it makes sense if we don't have a planet."
To maintain her mental health, Wong exercises every day. She drinks lots of herbal tea — peppermint during the day and chamomile at night — and for the past 10 years or so, she has written each day in a journal about three things she's grateful for.
"I know it sounds a bit fluffy but, because of the work I do, I'm interested in the impact of gratitude. I do actually feel different and I'm curious about why that makes me feel good."
Two weeks after her first child was born in 2012, Wong was awarded a Blake Leader Award by the Sir Peter Blake Trust. The recognition was wonderful — "everyone loves to feel special" — but Wong says she was also very aware of the responsibility and expectation that came with it. In 2014, she was a finalist in the NZ Women of Influence awards, which she says opened her eyes to New Zealand's vast network of accomplished, deserving women, and to the gender inequities they still face.
In her 12 years in business, Wong says she's learned that if you take great care over the small things — an email, a conversation, even making dinner — the big things look after themselves. She's learned that if you're clear about what you're trying to achieve, the details of a project can be changed without the goal being undermined.
And she's learned to trust her gut instinct. "Everyone has it. It's just about listening to yourself and not being ruled out."
• This is the first in a Viva and Dilmah Tea editorial series celebrating inspirational women excelling in their careers. Viva and Dilmah Tea are also proud to commemorate International Woman's Day on March 8 with the Viva Sessions High Tea.
Share this: