SPONSORED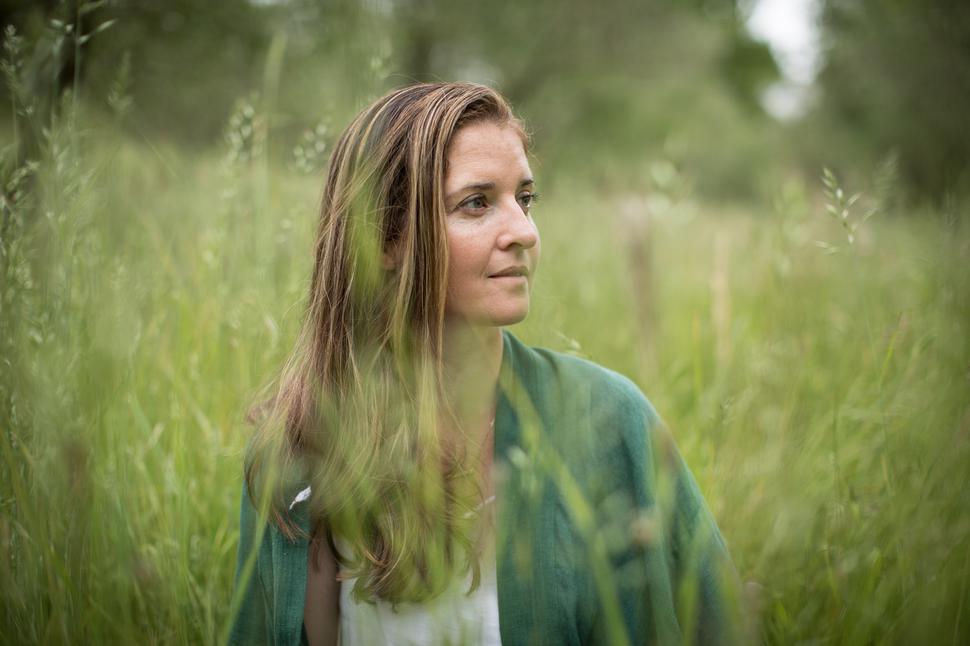 Making A Difference: LilyBee Wraps Creator Stacia Jenson
Viva and Dilmah Tea celebrate women creating change for a positive future
Tuesday July 3, 2018
In New Zealand, each of us is estimated to generate about 60kg of plastic waste per year. About a quarter of our litter is plastic, and it's estimated that by 2050, plastics in the ocean will outweigh the fish. Clearly we all need to do what we can to reduce our consumption of plastics, especially single-use plastics like drinking straws and cling film, and Stacia Jensen has a way of helping households make small, necessary steps.
With her partner Miko Hayashi, she makes LilyBee Wrap, a clingfilm alternative that's reusable and compostable. LilyBee wraps are segments of cotton, often printed with cheerful designs, lined with a locally-sourced beeswax, tree resin and coconut oil solution. Slightly stiff, with a pleasant beeswax smell, you put your sandwiches, vegetables or whatever in the middle, and press the wrap around the food, sealing it with the warmth from your hands. It's easier to use than clingfilm, and it has antibacterial properties that seem to keep food fresh for longer. "One of the most common comments from customers is how it keeps avocados fresher than anything else," Jensen says.
Raised in Portland by a corporate Mum who now runs a free-range, kennel-free dog ranch, Jensen says her childhood plastic consumption habits were "diabolical". "Growing up, I remember recycling some, but would take multiple ziplock bags every day in my lunch and just throw them away. I think this is still pretty common practice in the States, although people are starting to reuse them."
Originally a yoga teacher, she was traveling with her partner and came to the Hawkes Bay to train with a particular instructor. She fell in love with the area, it's there that LilyBee was born. "We were traveling around in Miko's van and we would see all of this plastic left behind or in bins. The van also got quite hot in the summer and I started feeling weird about having food in plastic containers."
READ: Where To Find: Earth-Friendly Stores To Shop Sustainably
The pair wondered how people stored food before plastic existed, and when a friend mentioned beeswax, they began experimenting, tinkering with different combinations of ingredients over endless cups of tea until they arrived at their recipe. "I have a big thing about eco products having to work as well or better than conventional products," Jensen says.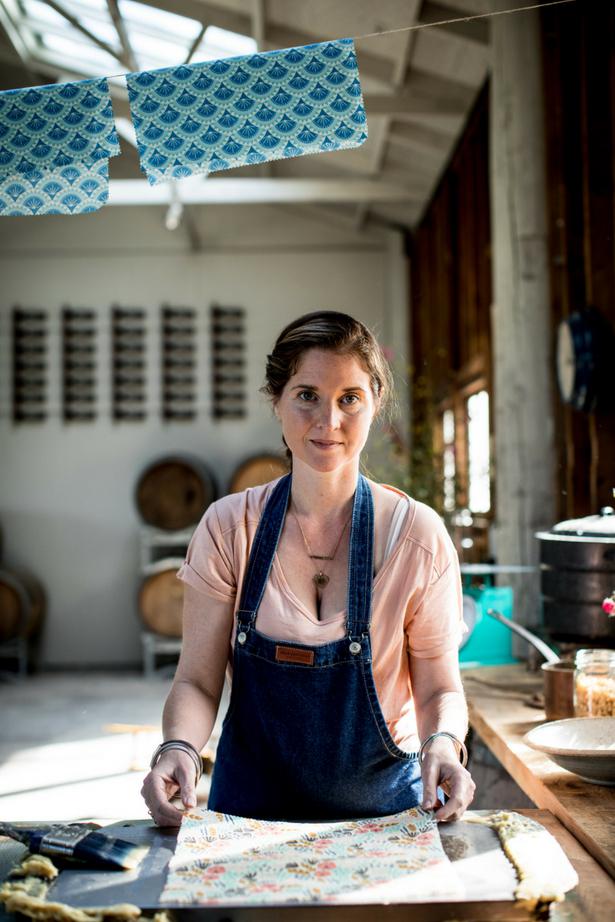 Besides food storage, the wraps can be rolled into cones for popcorn, folded into bags for bulk bin buying or used for storing soap or toothbrushes when travelling. Jensen likes to fold LilyBee wraps around the ends of freshly cut flowers, so it forms part of a gift.
The wraps are all handmade in central Napier — the cotton cut, the wax applied and the brown paper and twine packaging done by a business that happens to be 95% female and family-friendly. "A lot of our help in production is mothers— we're able to work around their school drop-off and pick-up. We have an amazing group of people. We show up each day to help, inspire, empower and connect people through positive change for a better world. We believe in the good in people. We believe in the collective consciousness and how each choice we make affects the whole. We also believe in ease and beauty— there's power in that, just like there's power in love."
Jensen estimates that sales of LilyBee so far have saved around two million metres of cling film from going into the environment, and plans on producing other household products.
READ: The New Zealand Filmmaker Tackling Our Growing Waste Crisis
Last month, the company launched All You Can Eco, a Facebook group where users can share advice on running a more eco-friendly household, posting recommendations and discussing things like eco-friendly beauty products, gardening tips, and cleaning products.
"We know LilyBee is often just the beginning for people and their journey," Jensen says. "That's one of my favourite things to hear, how LilyBee inspired them. It's such an easy change in habit that makes a huge difference to our planet and to your family's health."
This is part of a special Viva and Dilmah editorial series celebrating inspirational women excelling in their fields. To see more, go to Viva.co.nz/Dilmah
Share this: