Making a Difference: Vanessa York
Viva and Dilmah Tea celebrate women creating change for a positive future
SPONSORED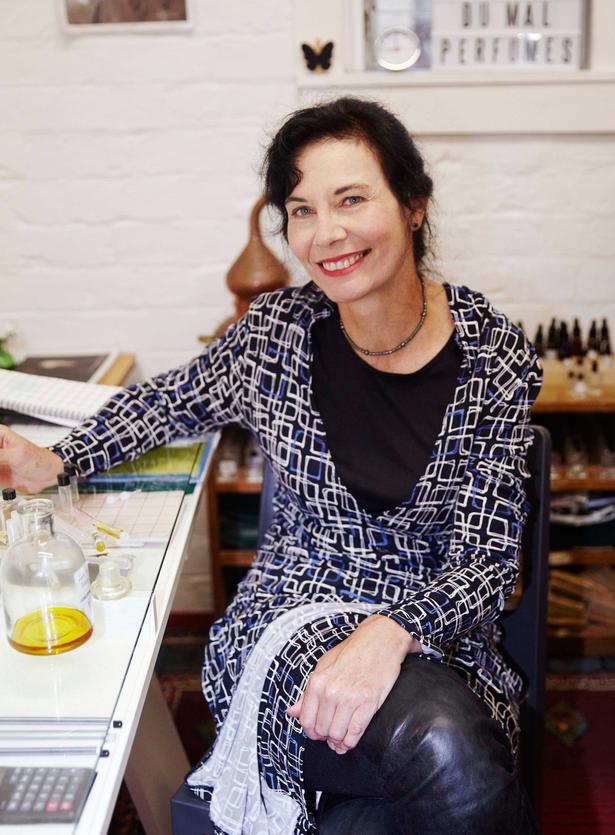 Wednesday May 2, 2018
Six years ago, while a children's book editor, Vanessa York started schooling herself in natural perfumery. Raised in Auckland by parents who habitually wore French perfume, York had always experienced perfume as "something beautiful and aspirational and transformative".
"My dad was a builder but he really cared about grooming," she recalls. "He always had beautifully manicured hands and always had an opinion about what perfume people should be wearing." As a teen, York loved Chanel No 19. "I was living in the grottiest flat and I had no money but I made sure I had my perfume and I actually bought the matching soap.
I remember being in this scungy shower and using my Chanel soap. I felt sophisticated — and that's what perfume can do."
At the time, New Zealand's natural skincare industry was taking off, but its natural perfume lagged behind. York completed an online course with the Natural Perfumery Institute in Florida and did a lot of self-directed research, then three years ago, she launched her own natural perfume brand.
Named after the 19th-century French poet Baudelaire's masterwork, Fleurs du Mal takes inspiration from "weeds and flowers, sunshine and shadows, laughter and literature" and its manifesto begins "we believe in New Zealand-made". It's exclusively devoted to natural perfumes — made with essential oils and tinctures derived from plants and naturally occurring ingredients, such as ambergris, rather than from chemical synthetics.
Her first scent was Iris Moss, a blend of basil, bergamot and galbanum top notes, with a heart of orris and jasmine and a base of oakmoss, lime and patchouli. "I fell in love with this lime-patchouli thing with the anisic basil on top," she says. "It was quite odd and old-fashioned but not old-fashioned."
Initially, she took her products to the Silo Park markets, which was a great way of conducting customer testing. "I had to talk to people, show them my product, and get their feedback, and it was absolutely in my face whether or not they liked it. It was the best way for me to find out if I had a product people would buy."
Today, she sells purely online, handmaking her perfumes in small batches from her studio in Grey Lynn, offering them in pocket- and sample-sized vials, as well as 50ml bottles.
Analysts expect that the NZ$4.6 billion natural perfume industry will be worth NZ$7.4b by 2024, with much of the growth expected to come from household products such as body wash and soap, and from the use of "therapeutic", mood-enhancing scents. Asia-Pacific is the fastest-growing market, with seven per cent annual growth forecasted.
Celebrity fragrances have been tanking and as designer fragrances also begin to struggle, they're increasingly borrowing techniques from niche, artisanal makers. (Or just acquiring them — Estee Lauder now owns Le Labo, Frederic Malle and By Kilian.)
Vanessa says natural perfume is exciting as the technology is still developing. "People are discovering ways to extract scent from new materials, which means the perfumer's palate is expanding all the time."
The popularity of niche perfume brands is also driving a new openness to unusual, evocative notes like smoke, tobacco and leather. "Brands like Comme des Garcons have really been pushing the envelope in that respect." Vanessa points out that there are now many supermarket brands scented with earthier, more natural ingredients that might have seemed arcane or even unpleasant 10 years ago. (She's a fan of Dilmah's tangerine, rose and grapefruit tea infusion and Ecostore's bergamot and orange oil shampoo).
She believes we have inherited a set of cultural assumptions that are ripe for challenge — that proper perfume has to be French, for instance — and hopes New Zealand will begin to develop its own perfume culture.
"Perfume is like art," she says. "It's created by an individual with a vision, which is very much influenced by the culture and its reception is influenced by the culture as well. In the same way that New Zealand music or art or fashion are a bit different to Australia or America, I've always thought New Zealand should be making our own perfumes."
Vanessa takes perfumery workshops at Auckland's Studio One Toi Tu, where she encourages students to design something local and personal, and think about what a New Zealand perfume might be like.
'Honesty', a Fleurs Du Mal cologne that smells like a lemonade iceblock, uses manuka honey, but she says, "It doesn't have to be New Zealand materials, it's about a sensibility or an attitude." For example, she once made a scent called 'Silver Fern', based on the smell of her grandmother's Mt Roskill state-house back garden: vetiver, chamomile, pine, grapefruit, lemon and lavender to convey the scent of cut grass, earth, citrus trees and monkey apple trees.
A fellow perfumer recently told Vanessa about a 1970s New Zealand perfume called Gorse, which just goes to show, "people had these ideas already, but they were before their time. But I feel like now it's coming into its time." — Rose Hoare
This is part of a special Viva and Dilmah Tea editorial series celebrating inspirational women excelling in their careers.
Share this:
More Culture & Travel / Features & Profiles