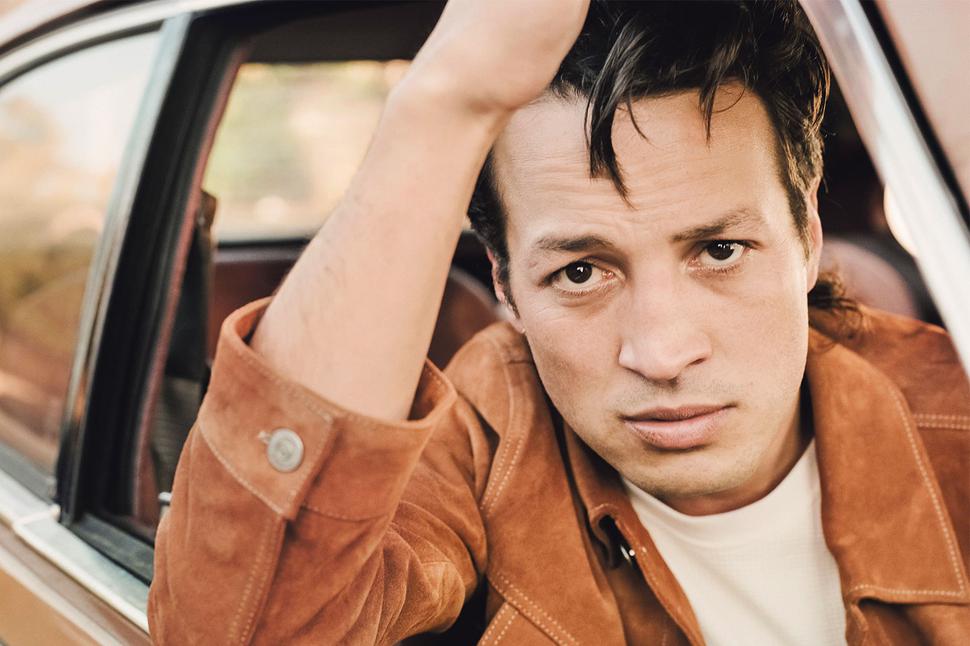 The Inimitable Marlon Williams On His Mercurial Year
Fresh from his Silver Scroll win and on a quick break from a world tour, singer Marlon Williams recounts his mercurial year with writer Rosie Herdman
Thursday Oct. 18, 2018
There's a wonderful duality to Marlon Williams. In conversation he is open, self-deprecating, thoughtful and humble; during the course of Viva's cover shoot with photographer Derek Henderson, a focus appears in front of the camera. Not serious, exactly, but self-assured.
It's the same magnetism he wields on stage, and the dichotomy of these qualities coupled with his luminous musical talent make Marlon one of New Zealand's most captivating performers and one of our fastest rising stars.
READ: Pop Superstar Troye Sivan On His Rise To Fame, Coming Out & New Album 
It's been a big year for Marlon. His sophomore album, Make Way for Love, was released in February to critical acclaim, followed by a worldwide tour that will wrap up in November. He appears in one of the year's highly anticipated films, Bradley Cooper's remake of A Star Is Born alongside Cooper and Lady Gaga, and has just received one of New Zealand's most prestigious music awards, an APRA Silver Scroll, for Make Way for Love's lead single 'Nobody Gets What They Want Anymore'. But we'll get to that.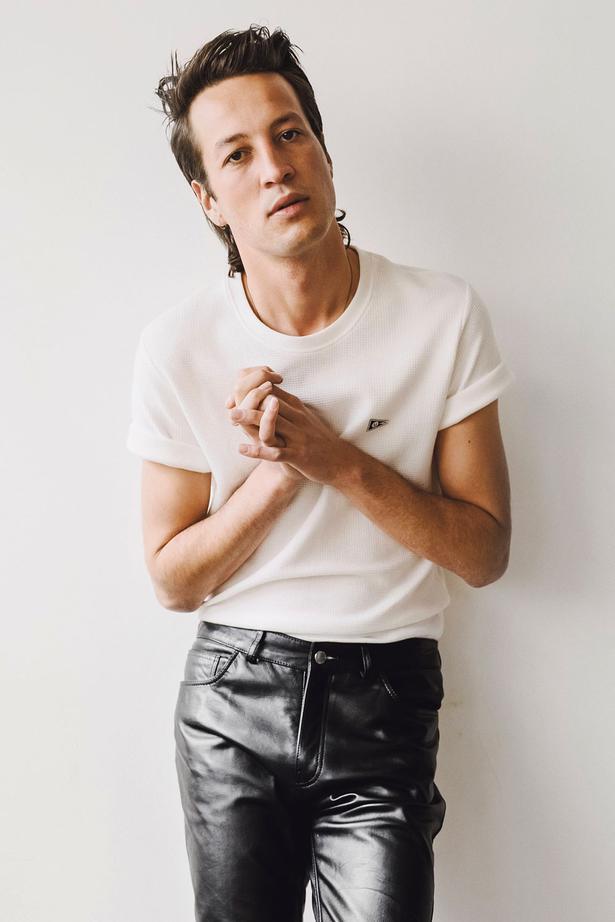 "All-consuming", is how Marlon describes the last few months on tour. "If I try and think about when it started, I've gone too far to remember exactly how I got here. But it's good – it's my second album, the audience is growing all over the place so there's a nice trend of forward movement there."
He was pleasantly surprised by the reception he received in countries he'd never been to, with audiences on the other side of the world singing along to his songs. "It's a really nice feeling, seeing that you don't have to be pushing all the time to get something back."
READ: Why Australia's Biggest Indie-Pop Star Almost Didn't Make It
Navigating the space between making art and adhering to a commercial reality is an age-old quandary for any artist. How does creativity flourish when you're in a different time zone every few days?
"It doesn't," says Marlon, simply. "But when I'm busy, my mind's busy too. I always come off a tour with a few melodies that are doing their thing, but they never come to fruition until I'm at rest and then it's a gathering process, like I can reap a harvest. Sometimes it's a poor harvest."
Marlon has always been forthcoming about the fact that he doesn't find songwriting easy – he apparently wrote Make Way For Love in a one-month flurry, a process he has described in interviews as "a crime of passion", an emotional outpouring after his break-up with fellow musician Aldous Harding.
He has begun thinking about his next album, the gathering and reaping process slowly beginning. Does he have any strategies in place to make it a little easier this time? "I'm getting more comfortable with trying. It sounds really basic, but sitting down and going 'Okay, don't freak out, don't stress. Just do your job.'"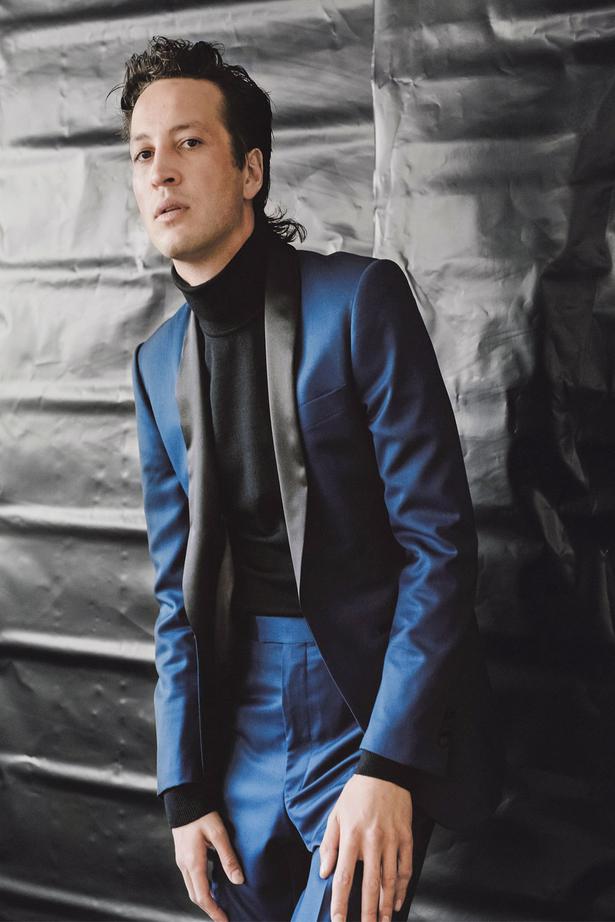 Marlon wears Crane Brothers skivvy $295, and custom tuxedo (POA). Photo / Derek Henderson

Straight after our interview, Marlon is looking forward to some time out, and is planning to spend much of it alone to hone in on his writing. "At the same time, though, I don't want to force it…" That aloneness is a crucial part of his songwriting process, he says, allowing him the space to freely form an idea without external input.

"I'm worried about what I'm going to do to the song – let alone what anyone else is going to do," he says. "The way I work is, it's in there. There's an idea there, and it's absolutely perfect and whatever I do is going to f**k it up. So it's just damage control. I let the walls build around it and try and hold them back enough that it's interesting."

READ: Singer-Songwriter Brooke Fraser's Beauty Routine

His musical influences are shifting and evolving, largely dictated by the instrument he uses while writing a song. "It's a bit of 'the medium is the message' kind of thing, so if I write a song on the piano, it's going to change naturally. I've been playing a lot with synthesizers recently, so there will be certain triggers that will set off. I'm going to try and write some pop music.

"For this album I want to simplify the writing, and have some catchy little tunes, and some lightness. I want a bit of lightness after the last album."

It's not hard to see why Marlon is ready for a bit of light relief after Make Way For Love, written in the wake of a broken heart. For someone who sings about heartache as much as he does, he has a good sense of humour, present even when he talks about his fears of messing it all up.

Audiences can see this slightly more oddball streak through the video clips that accompany his songs — he's able to communicate his sense of humour even if the music's subject matter isn't so funny. "I think I'll probably go the other way with the videos this time. There's that balance of a knowing wink to the audience — that you're okay. Or by the same token, if I'm writing pop songs, I'm not okay," he says, jokingly.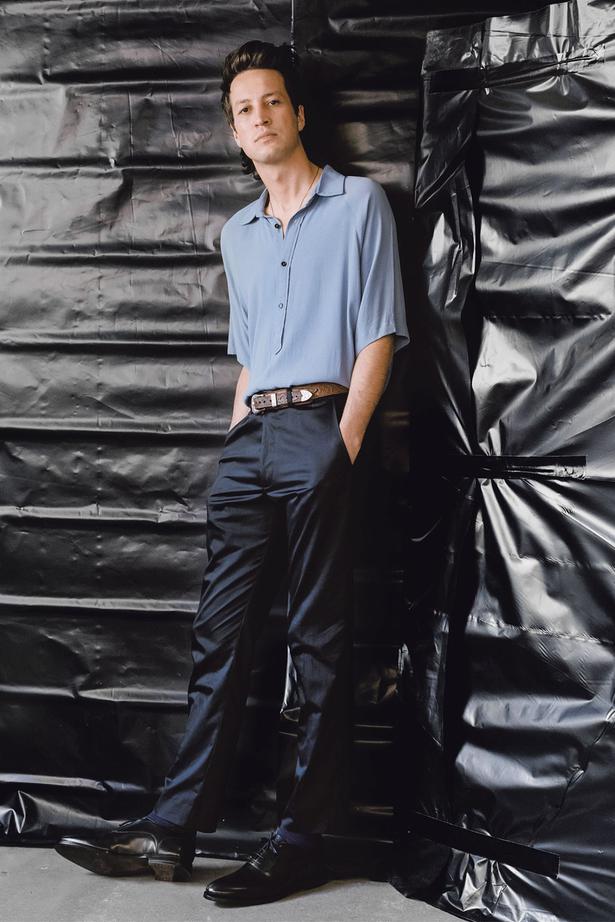 Marlon wears Zambesi shirt $360 and trousers $440. Crane Brothers custom shoes $950. Photo / Derek Henderson

Marlon was recently tapped by Bradley Cooper to appear in his directorial debut, a remake of the 1954 film A Star is Born, in a cameo role as a young singer named… Marlon Williams. How did it all come about?

"It was old school. Apparently Cooper was just driving along listening to KCRW radio station in LA and my song came on. So, he came along to a show we were doing at The Troubador. Then I got an email a few weeks later… It was so far out of left field, I was ready for anything really. It was incredible to be part of a production that size, working with Bradley Cooper who's a force of nature. He had such a specific vision for how he wanted it to be."

It was a bizarre, surreal experience, says Marlon, working with Cooper, Lady Gaga and American country singer Brandi Carlile, who Marlon sings a duet with in the film.

READ: Lorde On Fashion, Work & Purple Lips

From the sounds of it, his role, while small, makes an impact. There's friction between his own character and Cooper's, country singer Jackson Maine. "What can you say – it's Hollywood," he says of the experience. "It's what you think it's going to be, and not what you think it's going to be."

Just as Clint Eastwood apparently inspired Cooper to step into the director's chair, did the experience inspire Marlon to do the same? Probably not.

"You know how I was saying with the songwriting I'm like: 'If I'm just by myself, I can minimise the damage'? With a film there's no way of doing that. The faith in other people and the ability to work with them on that scale is a bit terrifying. There are just so many cooks. I like making my own music videos and I'd have a go at a short film or something but it's not top of the list at the moment. Music video is an extension of the songwriting for me. It's a way of developing the narrative or obscuring it."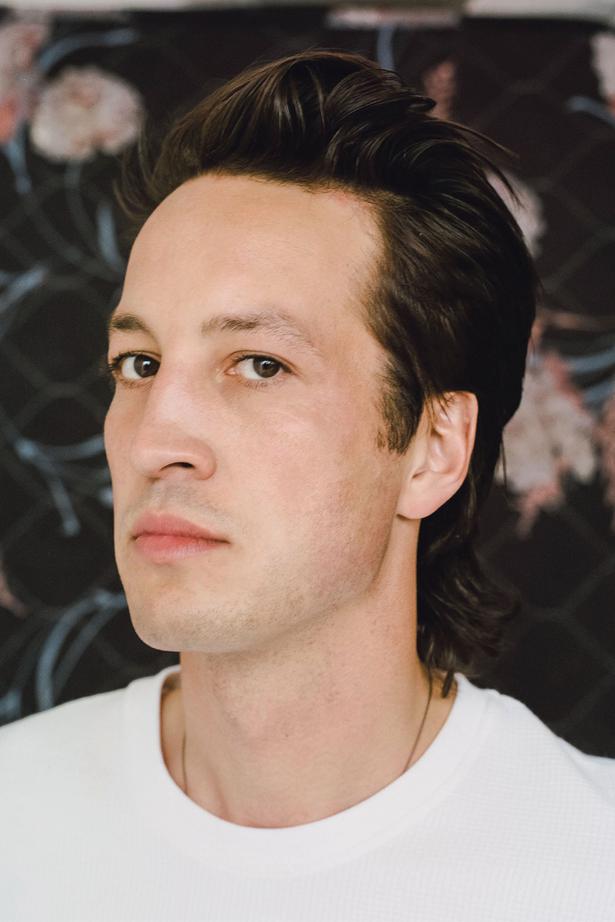 The day of our cover shoot, the APRA Silver Scrolls nominations had just been announced. Marlon went on to win the Silver Scroll for 'Nobody Gets What They Want Anymore', sung in duet with Aldous Harding. Talking about the song, he seems openly proud of his output.
"I feel for the first time I've elevated my own personal experience into something more abstract and sublime," he says. "It's the first time I personally felt it did the work I rely on other songs to do – I did it for myself, which is a really empowering feeling. So I'm proud of that song."
Having a personal experience validated like that must be a good feeling, not to mention winning New Zealand's biggest songwriting award for it.
READ: Favourite Things: Singer-Songwriter Julia Deans
"It's nice — I'll take all the validation I can get," he says, laughing. "I can stand by it for better or for worse, richer or for poorer. It's my favourite song on the album, so that's nice."
There's a saying that goes "the higher you climb, the windier it gets". It's easy to think of success and fame granting wishes, erasing problems and causing happiness and contentment, but more often than not, all that comes with its own raft of fears. Has Marlon's fear of messing it up lessened over time?
"It gets worse," he says, without much hesitation. "Well, better – it's just as soon as you get comfortable, you're in trouble. So you learn to live with that feeling, and not let it scare you too much. Let it scare you enough that you try and do better. Never get too comfortable, that's my advice to anyone."
Fashion editor / Dan Ahwa. Photographer / Derek Henderson. Grooming / Sophy Phillips. Photographer's assistant / Ant Low. Styling assistant / Tai Ramsey.
STOCKISTS:  Crane Brothers (09) 377 5333, Gucci (09) 368 1138, I Love Ugly (09) 280 4230, R.M Williams (09) 300 6304, Stolen Girlfriends Club (09) 524 0431, Zambesi (09) 303 1701.
Share this: