Marlon Williams & Merk On How They Distance-Made The Soundtrack For 'Juniper'
The critically acclaimed artists share how they came to write the soundtrack for the upcoming local drama starring the iconic Charlotte Rampling, and mistakenly reveal some incredibly exciting news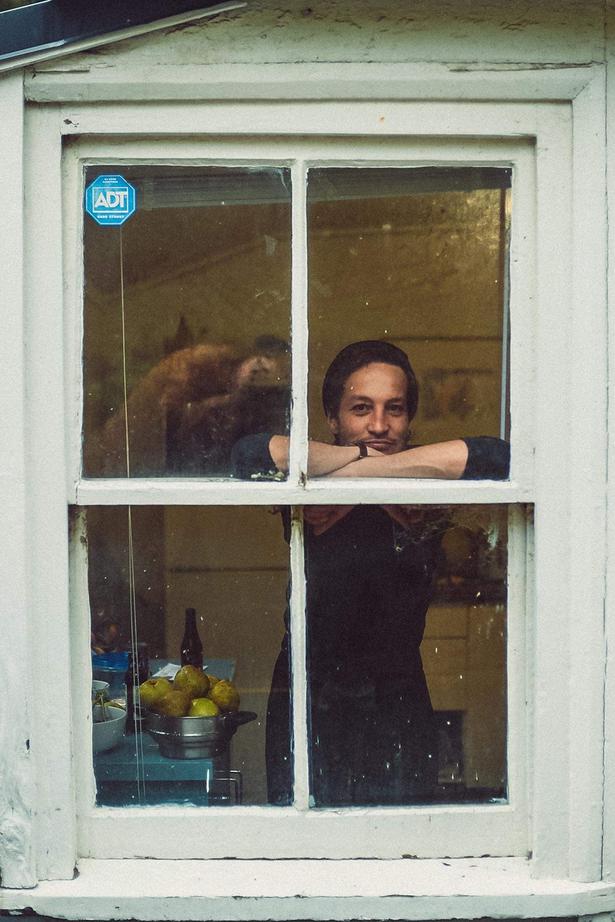 Friday Aug. 27, 2021
On one side of my Zoom screen, Aotearoa's indie-folk troubadour Marlon Williams sits in front of a large window that's filled only with the green grass and blue sky of Lyttelton's Diamond Harbour. On the other, alt-pop favourite Merk, aka Mark Perkins, is in Orewa and has propped himself up in front of a wall.
From the outside they make for an unusual pairing. Although both are critically acclaimed, award-winning artists, their music is as far apart as the scenes behind them, which happens to serve as a visual metaphor for the sound and influences of their respective music. Marlon, the wide-open promise of Americana. Mark, the introspective enclosed nature of self-produced bedroom pop.
Despite being worlds apart, the duo have long been circling each other. They first met in 2017 when Merk supported Marlon on a tour of New Zealand and they both share the same management. With hindsight, a musical collaboration seems obvious. The project we're talking about today, however, is anything but.
The two musicians have just collaborated on the soundtrack for the new local film Juniper. The movie, a brilliant and intense slow-burn drama, is sure to feature on many end-of-year "Best Of" lists. It stars British screen icon Charlotte Rampling as an acerbic alcoholic who moves back to New Zealand to live with her son and grandson after falling seriously ill. Rising Auckland actor George Ferrier stars as the self-destructive 17-year-old grandson and it's the evolving relationship between the two that is the heart of the movie.
READ: The Inimitable Marlon Williams On His Mercurial Year
"George, I actually directed myself in a music video for my song Party Boy," Marlon laughs, after Mark prompts the connection. "He's the party boy."
"I do like to think of these two as being in the same universe," Mark says.
"It's not a world apart," Marlon adds. "Move over Marvel."
Fortunately, there's not a shred of Spandex to be found in Juniper. Instead it's high on tension and atmosphere and short on overblown bombast. This is reflected in the pair's subtle compositions and sees Marlon describing the music as "creeping in from the margins".
They settled on a sparse direction after viewing an early edit of the film that was without music, bar a couple of Marlon's hits like Make Way for Love and Come to Me, which writer/director Matthew J. Saville had put in as temporary placeholders.
"I'd never been shown a film without a soundtrack before so I was like, 'this is great! It's really refreshing and mellow. It's slow but there are nice birds'," Marlon reflects. 
"It impressed upon us that we should try to creep in on the movie as opposed to having grand ideas. When we first had a conversation with Matthew, the thing that really steered me into the project, beyond the storyline and who's involved and everything, was what he saw in my music," he continues. "Turning dark into light and the inverse, which is something I really like to explore in music. That's what he wanted out of the soundtrack. The fact that he recognised the need for juxtaposition and to make it tragicomic, more than pure tragic."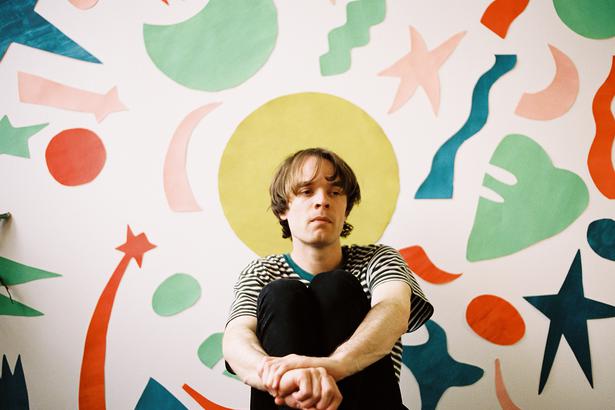 "My understanding is that they loved your stuff on the temp track, Marlon, but you didn't want to do it by yourself," Mark says.
"There's that element, yes," Marlon agrees. "Mark's got plenty of skills that I fall short on. It seemed a bit scary popping my soundtrack cherry alone."
They started work together with Marlon in Auckland but last year's lockdown forced them apart, with Marlon returning back down South. Writing sessions continued over Zoom, which they both agree was "really tough".
"The audio quality of someone playing over Zoom when you're trying to work out a bassline or work out if it's a warm enough sound . . . all that stuff," Marlon says, sighing. "Mark was infinitely patient."
"When you think of music it's all to do with frequency and rhythm, all of which are really skewed over a Zoom conversation," Mark explains.
"It was comical," Marlon continues. "But even if it was completely lossless and good quality, not being in the same room is a strange thing. You're glued to a screen. It's not how you want to be processing music."
"It was punishing," Mark confirms.
There's some confusion over how long they worked on the soundtrack, with lockdown distorting their memories.
"It was last year so that's such a blur," Mark says.
READ: Isolation 101: Auckland Musician Merk On His Lockdown Distractions
"I'd say a third of a pandemic," Marlon says, laughing. "Is that a measure? Time would move bizarrely making something like that, regardless of a pandemic. But we were pretty ready for the challenge in terms of being open and humble to our own greenness," he continues. "We tried the instinctive approach for a while and did start running into problem areas. We were naively like, 'right here's the movie, here's some songs, here's the music, let's go gung ho'."
"We found pretty quickly that as songwriters we're used to filling the space entirely with our songs," Mark says. "They're designed to stand on their own and be big enough to do so. Our natural instincts with music is to tell a story. Here we had to set the environment for Matthew's story to be told. It's an interesting thing to learn."
Having now learned how to compose for film, both say they're keen to work together on another movie "if the right project came along". So although their work on Juniper may be done, their creative partnership is far from over.
"We've been working together on some demos and bits and bobs," Marlon hints. "Mark's a really amazing self-produced artist so when the time came for me to
do some preproduction and some demos, I thought it'd be a really great thing to sit down with him and get his brilliant brain on some of my songs and try and get something going."
Then he drops some exciting news.
"I've since gone on to largely record most of a record, I think."
Perhaps sensing he's said too much, Marlon quickly becomes vague on details when Viva presses for details, like when we might get to hear the new songs.
"I don't know," he shrugs, thoroughly unconvincingly. "Maybe next year? Not too late. In the early part of next year."
Juniper's nationwide cinematic release is October 28
Share this: