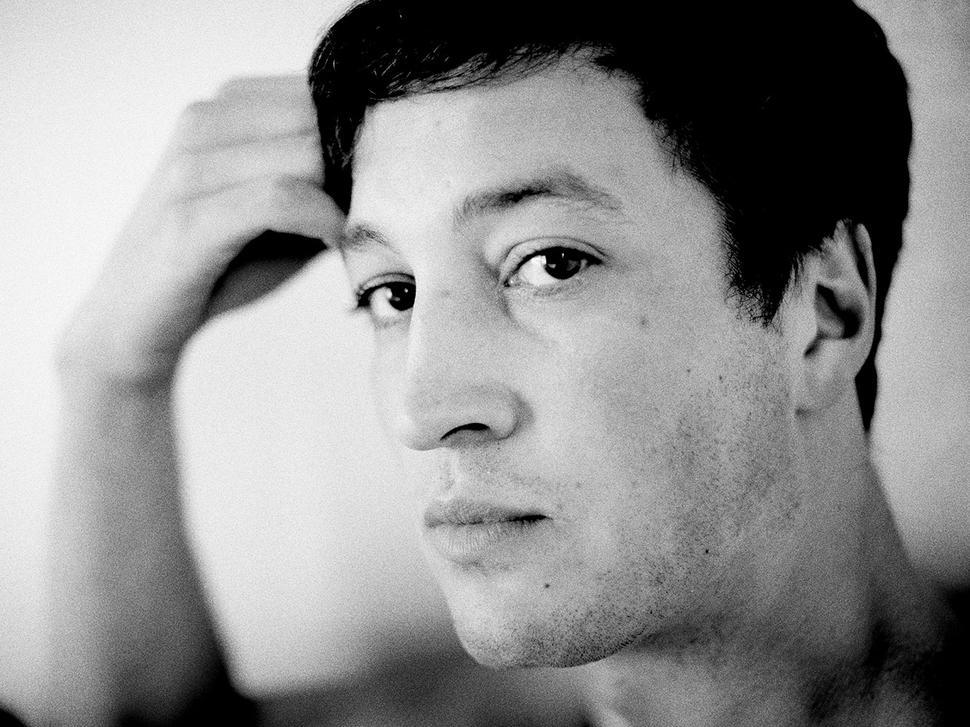 Marlon Williams: Moving On After Heartache
The Lytletton star unburdens his emotions in his sophomore album 'Make Way For Love'
Friday Feb. 16, 2018
In the new album from Marlon Williams, the wounds of a breakup are on his mind.
Written in the wake of his split with fellow muso Aldous Harding, 'Make Way For Love' details the messy aftermath of moving on once it's over.
It was a tough period for the Lytletton singer-songwriter, but one that ultimately sparked in a necessary unburdening. The eleven original tracks were completed in one frenzied month in 2016. 
"It's cathartic," says Williams of the album's release to the world over a year later (his record label give a reason for the delay).
"I don't feel weird about it. All of the discomforts came in the songwriting process. I don't feel the heaviness of it anymore."
READ: The Quiet Achiever: Nadia Reid
'Make Way For Love' arrives three years after the 27-year-old's debut self-titled album, which was released to critical acclaim. Rolling Stone Australia named it "captivating" and Williams received 'Best Breakthrough Artist' and 'Best Male Solo Artist' at the 2015 New Zealand music awards.
The musician took cue from old bluegrass and folk on 'Marlon Williams', telling dark, character-driven stories on "Hello Miss Lonesome", "Strange Things" and "Dark Child".
Even, "Vampire Again," a mischievous hit of a single released in August last year, continued to play on his chameleonic ability. Williams has also featured in the film The Rehearsal.
But now the personas have been stripped away. Williams is ready to be comfortably alone.
"I don't feel vulnerable," he says. "There's something empowering about exposing yourself."
READ: Be One of The First to Hear Estere's Hot New Track
The albums sound captures the sweet nostalgia of greats like Ray Orbison, but they arrive in a more "modern lens," says Williams. He's most proud of the track 'Nobody Gets What They Want Anymore' — a devastating duet, which intriguingly features Harding, recorded after the pair broke up. Their love of music remaining a shared, if not unspoken, dialogue.
"It expresses a feeling that I couldn't express in conversation," he says. "There's something in there that's not discussable. You invent a feeling. It's the first time I've made magic for myself."
Growing up in his hometown of Lyttelton, Williams took to music early in life. His father, a punk rocker, constantly supplied the family home with albums.   
"I remember him giving me old honky-tonk songs like Hank Williams," he says."From then I just locked into it and went and discovered artists like Bill Monroe and Ralph Stanley on my own accord.
"It was really empowering to be able to accompany myself. Like an annoying teenager, I was proud of being different. I enjoyed it being my thing and not anybody else's."
READ: Listen Up: The Best Podcasts to Tune Into
By 17, he had founded the band The Unfaithful Ways, going on to play with Kiwi country singer Delaney Davidson and then out solo with his band The Yarra Benders, primarily based in Melbourne.
He has since toured worldwide with Justin Townes Earle and Band Of Horses, performed on CONAN and Later…with Jools Holland, and opened for Bruce Springsteen on his NZ tour.
Even on an international stage, however, his port town is always with him.
"I get homesick listening to Waiata. That really gets me. Or the music of my friends. If I hear a Delaney Davidson song when I'm out in the world my heart starts to beat pretty fast."
Ahead of his 50 plus 2018 tour of Europe, US and Australia, Williams remains consistently humbled.
"It's a big one so I'm nervous but there's excitement in there. I just want to do a good job."
- 'Make Way For Love' is out now. Don't miss Williams return to NZ on May 25 to play Auckland's Town Hall.
Share this:
More Culture & Travel / Features & Profiles