Maui, Hawaii's Island of Delights
The Hawaiian island of Maui is a sea-lover's paradise, but that's not all it offers visitors
SPONSORED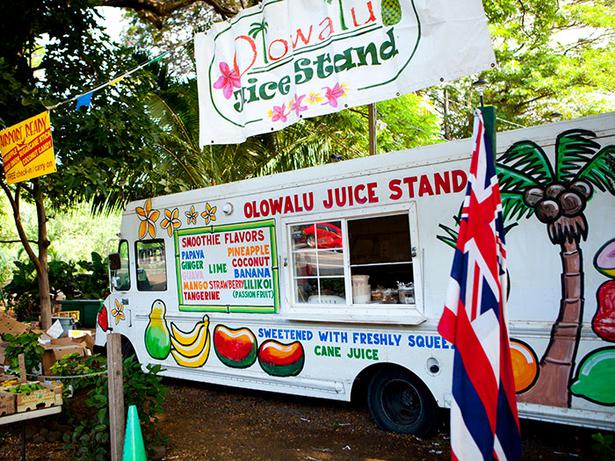 Wednesday March 22, 2017
If you fancy the opportunity to rub shoulders with rock royalty while enjoying one of the prettiest sunsets you'll ever see, you need to book a rooftop table at Fleetwood's on Front St on the island of Maui, one of the jewels of Hawaii's beautifully decorated crown.
Yes, that's Fleetwood as in Fleetwood Mac, as in Mick Fleetwood — the debonair and very tall drummer who co-founded the famous British band in the late 60s.
WIN WITH VIVA: Win a Trip For Two to Maui, Hawaii
Mick fell in love with the island, a 35-minute flight from Honolulu, after visiting it regularly in the 70s with his bandmates, and made the permanent move there about 15 years ago. He's in good company: others who have houses in Maui include Steven Tyler from Aerosmith, actors Woody Harrelson and Clint Eastwood, and talk show queen Oprah Winfrey.
Mick is who you've got the most chance of seeing in the flesh, however — the 69-year-old drummer is a regular sight at his namesake restaurant and bar overlooking the water at the bustling township of Lahaina. Sometimes, however, Steve pops in for a jam too.
Sadly, neither rock star is to be found on the night we dine, and the drumkit on the middle of its three levels lies still — instead we are entertained on the roof by a merry Scotsman in full national dress, who not only cracks jokes and revs up the crowd, but who plays the bagpipes to order.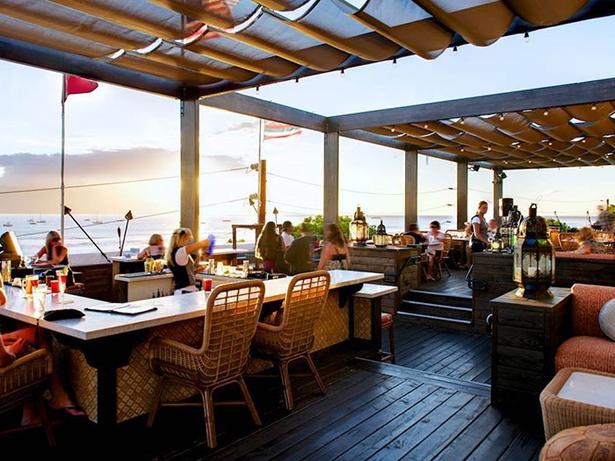 A request for a Beatles' song leads to an excellent rendition of With a Little Help From My Friends, and he also does a fine We Will Rock You by Queen. Things are brought back on a more traditional tip with the daily sunset ceremony performed by a Hawaiian kumu (teacher) who shares a few stories before setting the tiki lamps ablaze.
The sparkling sea, calm this evening with just a few yachts bobbing about, faded to black as the sun slowly kissed us goodbye for the night.
Show over, everyone went back to their meals and lively conversations.
Front St is where all the action goes down at this historic whaling town on the western side of the island that was Hawaii's first capital from 1820-44. As well as Fleetwood's and many other bars and eateries, the area is heaving with interesting art galleries and stylish boutiques and gift stores.
At the start of the month, Hawaiian Airlines resumed its flight service to nearby Kapalua Airport after a 24-year hiatus due to the lack of planes small enough to land on its short runway. So now you can land either at Kahului (in the narrowest part of the figure-eight shaped island) or in the west.
Combine the short hop to Maui with a relatively quick nine-hour flight from New Zealand to Honolulu, and you're in paradise before you know it. The departure time of 12.30am means you can get on board and go to sleep, especially if you're in Hawaiian's slick new lie-flat seats in Business Class, and the time difference (minus one-day, plus-one hour) means you don't waste precious holiday time shrugging off jetlag.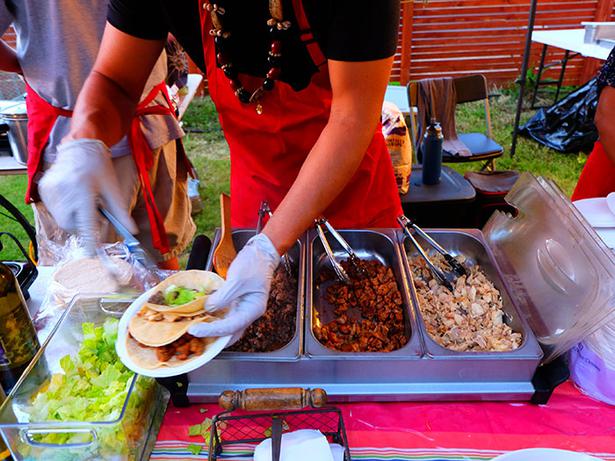 If you're after somewhere that's less the Hawaii-full throttle of Oahu and more than the Hawaii-untouched of Kauai, Maui is the island for you. It is the second biggest in terms of population and you have the choice of going beach (it has nearly 70km of coastline) or bush (there are vast untouched rainforests) or, if you can't decide, much like New Zealand, it's possible to enjoy aspects of both on the same day.
READ: Great Places to Eat in Fiji
The best way to explore all the nooks and crannies of the outer islands is to self-drive them, and the distances you cover, on good roads and highways, are manageable. The road to Lahaina along the dramatic southern coast, in particular, is spectacular, curving around the scenic coastline offering views of crashing waves, kayakers and paddle boarders, fishermen and colourful roadside market stalls and food trucks.
One of the other advantages of having a vehicle is the ease of self-catering if you stay at a fully equipped condo such as Aina Nalu Lahaina By Outrigger. But when you're travelling, of course, dining out is all part of the fun, and that Fleetwood's dinner overlooking the water topped off a day of enjoying a taste of what Maui has to offer lovers of the sea.
Earlier, we'd watched as a scuba diver with an underwater microphone held court from inside the main tank at the Maui Ocean Center while blacktip reef sharks, stingrays, giant trevallies and hundreds of tropical fish swarmed around him. This aquarium houses the largest collection of live Pacific corals in the world, and is home to a diverse section of Hawaiian marine life, including its precious green sea turtles, or honu.
Two creatures you won't see, however, are whales and dolphins, the exhibition of which are prohibited by the county.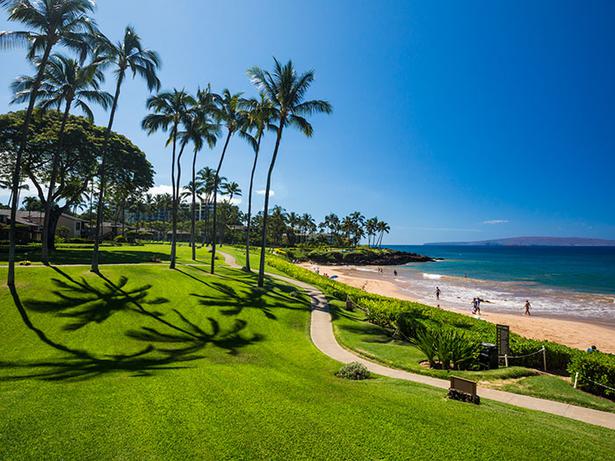 It's so much better to see these cetaceans in their natural habitat anyway. Thousands of whales make a staggered six-to-eight week journey to the warmer, shallower and clearer waters of Hawaii from Alaska each year between November and May to give birth and mate. They're only in town for about the same amount of time before they head home again.
We get our chance to get a close-up look during a two-hour whale-watching cruise with the non-profit Pacific Whale Foundation, which puts the money raised through tourism back into marine research and advocacy.
After pulling out of the harbour at Ma'alaea onboard the Ocean Odyssey, it took only 10 minutes before a telltale spout of water vapour — or a "blow" — quickly followed by a "fluke-up dive" (where the tail pops out of the water before the whale goes deep for food) signalled to our marine naturalist guides, Jake and Bridget, that we were headed in the right direction.
We thought we'd be lucky to spy a couple of whales; instead, over the next two hours, we were treated to a real show as at least nine humpbacks fought over one female. This was a textbook example of an often brutal exchange called a "competition pod" where vicious headbutts are common weapons and the sight of a bleeding whale is not unusual. With males outnumbering females 2:1, it's war out there in those azure waters.
Hawaii is a marine sanctuary for the humpbacks and boats are not allowed to get too close (there is a 30m rule), but if one swims close to you and pops up right by the boat, as three or four of them did when we were heading back to shore, it's a real thrill.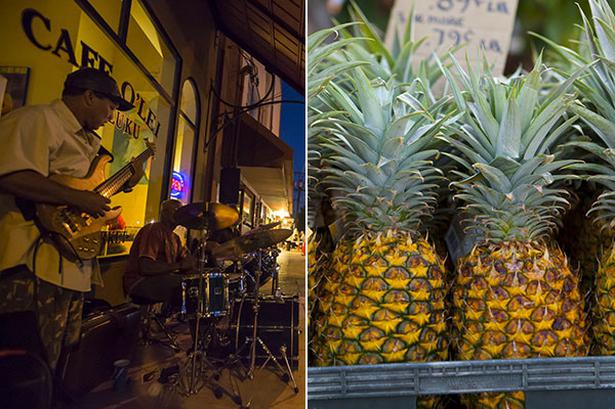 This day was all about the water; the day before we'd gone "up country" to explore Kula, Maui's rural hinterland in the centre of the island, and sample some artisan products.
Here, it's all about aina, or land — organic farming and sustainability is king.
The day was hazy — possibly vog (volcanic fog) drifting over from the Big Island, possibly just cloud, and it made for an atmospheric drive up to Ali'i Kula Lavender Farm (US$3 entry, US$12 for a tour), which is 1200m above sea level on the slopes of Haleakala Crater.
The grounds of the fragrant farm are as pretty as a picture, with plenty of other plants complementing the fields of purple and the red volcanic soil, including bright bouganvillia, enormous pink proteas and even
a few cactuses. Make time to try a lavender scone or brownie in the cafe, accompanied with a cup of lavender tea or coffee, and enjoy the majestic views.
A few minutes down the road is the Surfing Goat Dairy, a working goat farm, which sells more than 30 fresh cheeses made on site, as well as goat's milk soap and goat's cheese truffles in nearly 30 flavours.
Also worth a look is Hawaii Sea Spirits, an organic farm and distillery that makes pure vodka and rum from sugarcane grown on site.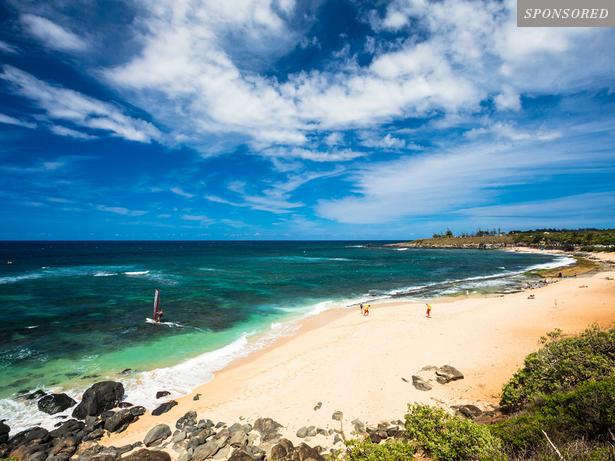 After a tour (US$10), you can pull up a seat at the outdoor bar and do a tasting, first of its Ocean Organic Vodka, then of its Deep Island Rum. Both are blended with ocean mineral water from 900m deep which is infused with magnesium, calcium and potassium, and guide Tatiana assures us that the super water helps ease any after-effects of the alcohol.
READ: 6 Romantic Cocktails Around Town
After a quick stop to check out the boutiques and galleries of the charming historic townships of Makaweo — known for its rough-and-tumble paniolo, or Hawaiian cowboy, heritage — and Pa'ia — which dates back to the plantation era — we arrived at Wailuku in time for its turn to host Maui Fridays, a weekly street festival shared between five of the bigger townships.
Hot rods, bands and stalls selling clothes, makeup, bric-a-brac, art and essential oils lined a closed-to-traffic street, as locals parked up in BYO camping chairs looked on. This is a great way to try local specialties such as baked opakapaka (pink snapper) or poi mochi (Japanese rice cakes made with taro paste).
Wailuku is about as far as you can get from the hustle and bustle of famous Waikiki on Oahu, but, like almost everything you'll encounter during a visit to these friendly islands, it's completely charming.
• Shandelle Battersby travelled courtesy of Hawaiian Airlines, Hawaii Tourism and Outrigger Hotels and Resorts.
Be inspired by the good things in life. Sign up now to receive emails from Viva, and twice a week you will be sent the latest news, profiles, videos, fashion shoots, competitions and more.
Share this:
More Culture & Travel / Going Places