Dayne Johnston of Zambesi Shares his Favourite Sydney Spots
Ahead of Zambesi's show at Mercedes-Benz Fashion Week Australia, menswear designer Dayne Johnston shares his guide to Sydney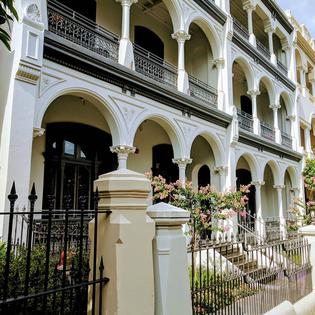 1. Hotel Challis
The rest of the Zambesi team are staying in the Zetland apartments with the new collection but there wasn't enough room for me. I managed to get into this hotel at the last minute — It's small and affordable, and a very quiet, comfortable place to rest my head after busy days of castings and fittings.
• 21-23 Challis Ave, Potts Pt.
2. Fratelli Paradiso
One of my favourite restaurants in Sydney — I have memories of many Zambesi dinners here. A casual Italian restaurant in the heart of Potts Pt, which also does the best breakfast, with fantastic coffee and great service. I had the scrambled eggs, kale, focaccia and pine nuts yesterday.
• 12-16 Challis Ave, Potts Pt.
3. Ariel Books
A beautifully presented bookstore specialising in architecture, art, interiors and fashion books, and one of my special places to spend some downtime in Sydney. They are open late and I love the quiet atmosphere.
• 98 Oxford St, Darlinghurst.
4. Dust
This is a small eclectic vintage store, and I always manage to pick up a treasure from here. I really love the selection and the intimacy of the space.
• 381-383 Liverpool St, Darlinghurst.
5. The Green Park
My favourite Sydney pub. I have many memories from previous trips catching up with friends here. It's lively, with an old-school atmosphere and great place to drink a pint. 
• 360 Victoria St, Darlinghurst.

• Zambesi will present their latest collection at Mercedes-Benz Fashion Week Australia on May 16.
Share this:
More Culture & Travel / Going Places