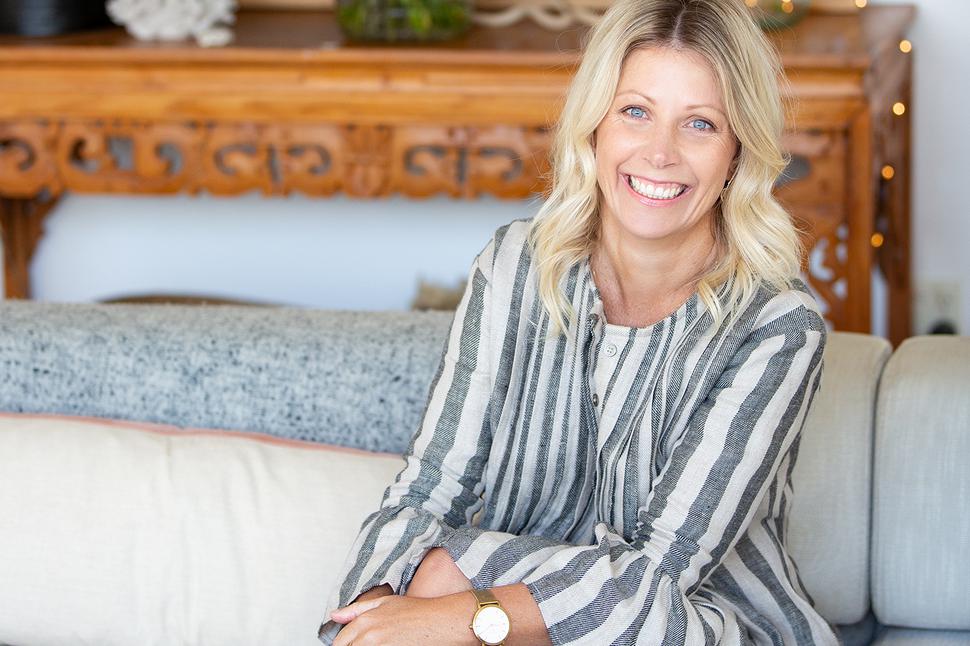 Meet Wedding Stylist Claire Donaldson Of One Lovely Day
Event stylist Claire shares her top tips for determining the look, feel and tone of your wedding
Monday April 15, 2019
Claire Donaldson of One Lovely Day has done it all in her seven-year stint as a wedding stylist. She's worked on floats, barges, up rivers, down creeks, in backyards and barns to create weddings that couples will remember forever.
No two weddings are the same, and it's this unpredictability that keeps Claire motivated.
"They're all so good in their own ways," says Claire. "I'm funny about doing the same thing twice. I'm always looking at what's happening overseas to source new looks I can adapt, to keep weddings different and moving ahead. It's the same as a fashion designer evolving every season."
Claire founded One Lovely Day seven years ago after a deciding to pursue a career in styling and event design. After graduating from an event design and management course, she put her natural talent for styling into events ranging from birthdays to corporate functions, dinner parties to interiors, and of course, weddings.
"It took off because seven years ago people didn't really know what an event stylist was, that was more an overseas concept and it was clearly something people needed."
READ: Bets Gee Of Magnolia Kitchen Shares Her Top Wedding Cake Tips
Claire, who works from her home office in Devonport, quickly realised there was a hole in the market for the finer touches that bring events to life. She developed a moveable caravan bar called One Little Wagon, which became a huge hit, as well as buying furniture like tables, chairs, bar leaners and stools to add to her styling arsenal.
"All of the furniture hire we have available evolved from me trying to create all these unique events and realising there was nowhere you could get anything. The industry has just gone wild now — stuff is a lot easier to obtain."
Most couples book Claire for their wedding a year or two in advance, and she and her seasonal team of employees are busy working on a wedding every weekend from November to mid-April.
Her job doesn't slow down in the off-season though, with inquiries flowing in for the year ahead and site visits and meetings with new brides already in the calendar.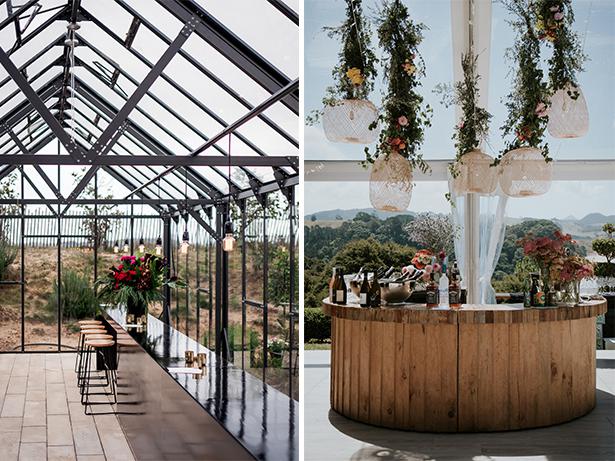 The process for creating a couple's dream wedding begins with a preliminary meeting to come up with a brief and to discuss budget. "We don't talk look and feel until we've gone through the boring bits of where it is, what time it is, are we sitting or standing to eat. Once I know how it's going to roll I can stand back and come up with a styling concept."
Claire says it's 50/50 as to the couple's involvement in the finer details of their day. "Some people give me an entire lookbook. Other couples give me a couple of pictures of a look or colours they like, or the venue or the dress. Sometimes it's easier if they tell me what they don't like."
It's an ever-evolving process, with plans, details and set-ups often changing depending on locations, availability and the mood on the day.
READ: Designer Tanya Carlson On Creating A Bespoke Wedding Dress
Claire describes her aesthetic as classic. "I'm not big on trends. Whatever is happening in interiors at the moment is generally what's happening in the marquee. A muted palette, nice soft textures and clean lines have rolled into events. Things that are timeless are always going to be in fashion."
Seeing all her planning come to life on the day is the highlight of the job, says Claire. "It's so rewarding having people trust me because a lot of the time there isn't a picture to explain what's in my head. I get such a rush seeing it all come together. I have lots of proud moments, where I walk away going 'oh my God that looks amazing'."
CLAIRE'S TIPS
• Choose the right venue. This will determine the look, feel and tone for your wedding. Make sure it not only suits your style but take into account the venue's location. Delivery costs can drive up the budget and logistics for guests and vendors if you choose a remote setting.
• Ask for help. Have a great support network behind you, whether it's your future spouse, friends and family or recruiting professional help. Creating a wedding involves a lot of work and time and can become overwhelming. Delegate tasks and take the heat off.
• Limit your options. There are so many ideas, inspiration and choice out there it can become mind-boggling. Try to stay focused on certain key aspects such as tones, textures and major pieces and the rest should follow organically.
• Lists. I love a good list and run sheet, being organised is key and once everything is written down you always feel more under control.
• Have fun. Remember what is important, it's a day to celebrate with friends and family, creating special memories that you will treasure. In the end it's all about who was there with you, the experience and moments you all shared together.
Share this: