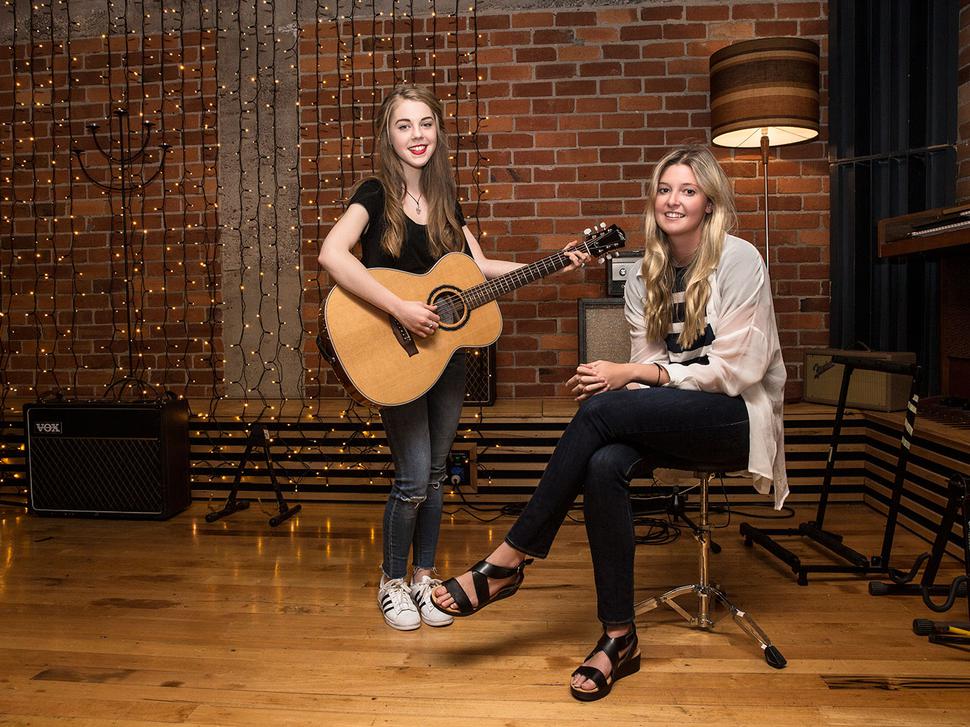 My Hero: Emily Jane Hazell meets Jamie McDell
Emily Jane Hazell, 19, YouTube vlogger and singer meets singer/songwriter Jamie McDell
Tuesday Oct. 27, 2015
Emily Jane Hazell is a softly spoken teenager who has amassed more than 60,000 YouTube followers since she first released her music online in 2012. The petite singer strums her guitar singing mostly cover songs from her bathroom and then posts them online. She has covered everyone from Beyonce to Vance Joy, and has also written and released her own songs too.
The 19-year-old likes to sing songs that make her feel good and started to vlog more frequently this year. "I thought it would be a cool way to look back on the events happening in my life and a lot of people were asking to see more of me."
If you scroll through her earlier videos, the first was posted back in 2012, where she sits on her bed belting out a song by English singer-songwriter Lewis Watson.
READ: Ezekiel Crawford meets Marc Moore
Today, Emily Jane would like to sit down with singer-songwriter Jamie McDell, 22. "She has followed her dreams and is now a part of New Zealand music, she has songs on the radio, in the charts. She has pushed herself to do what she wants."
Jamie organises for the two to meet at Neil Finn's Roundhead Studios and tells Emily Jane that she can ask her anything she wants.
"So how did you get into music?" says Emily Jane.
READ: Georgie Salmon Meets Frank Stationery Founders
"I really did fall into it naturally," says Jamie. "In terms of starting to songwrite, I spent quite a lot of time alone as a kid and was really happy that way, there was something about watching movies where you see people singing … so I started to sing and quite soon after I realised I wanted to sing about things that I knew about and that I cared about.
I took songwriting pretty seriously from the age of 14 or 15 and, by the time I was 16, I found myself around record labels. I sent a tape of some songs I had written into a record label, that is a pretty old-fashioned way of doing it and I am not sure that would work today, it was just a bit of luck I suppose that whoever listened to it liked that I was a young girl, and liked what I was saying."
Emily Jane asks her what advice she has for young musicians.
"I've always been a strong encourager of young artists writing their own lyrics and music. It gives you such a sense of control because everything is coming from you," says Jamie. "People use the word 'innovative', but I think be creative, I think maybe don't do something that's already been done before but think of new ideas. Just be sure of who you are."

• Watch and listen to Emily Jane's music at youtube.com/user/EmilyJaneHazell.
Share this: