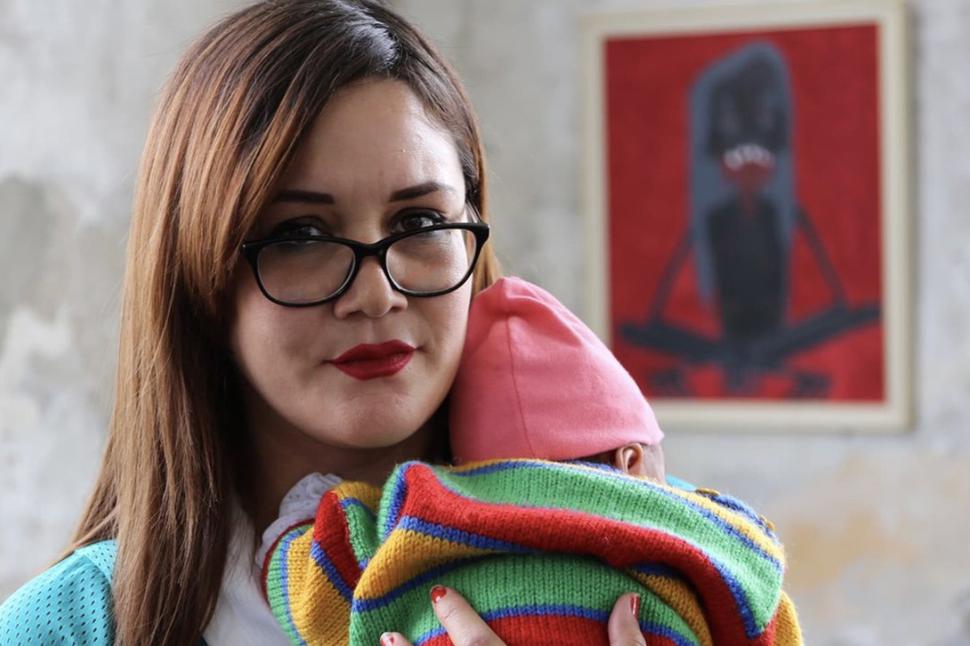 My Town: Melanie Tangaere Baldwin's Guide To Gisborne
The creative director and curator at Hoea! Gallery shares where to get coffee and shop for reliably good vintage
Wednesday Feb. 23, 2022
My creative practice is all about whakapapa and understanding/addressing the settler colonial experience from a wahine Maori perspective.
Hoea! is an artist-run gallery that is intent on showing more experimental Maori and indigenous contemporary art — while still being accessible to our community.
I'm Ngati Porou, from Te Horo and Whareponga. I didn't grow up here, but my parents have been living up the coast for 20 years.
I moved to Gisborne to go to Toihoukura to do my Maori Visual Arts degree. My partner is from here, so we stayed to bring our kids up near their grandparents and other whanau, near their marae, in a comfortably, confidently Maori environment.
We live in Okitu, a beautiful beachside suburb.
The type of place people go to for holidays. We live in the house my partner grew up in. We are extremely lucky to live here, the neighbourhood has become expensive and out of reach for most people.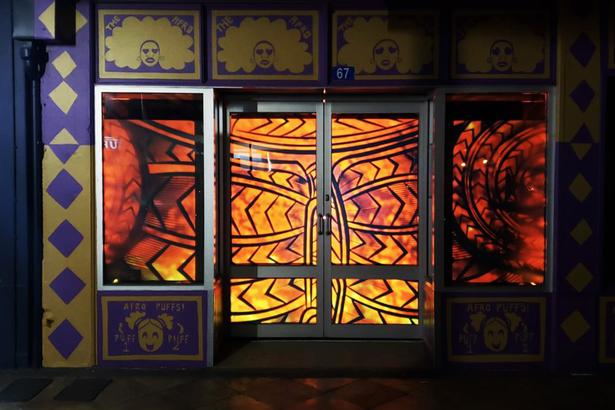 My favourite places are up the coast.
Port Awanui is home to me, a really beautiful, rugged beach with a huge horizon and almost no one else there. The views from the top of Hikurangi Maunga are incredible.
Gisborne has an active art scene and six of the seven galleries are Maori-run, which is incredible.
There is so much high level toi Maori to experience at all times. I would recommend going to experience everything.
I'm a nerd for seeing live music in theatres, where the sound is beautiful.
The War Memorial Theatre is the best venue in town for me.
READ: Where To Eat, Shop & Stay Next Time You're In Queenstown
For coffee, Far East is out the back of an industrial area but has pretty soft-pink decor with lots of plants.
They play really good music. They roast their own coffee. It's cool and simple.
I like going to Bar 59.
It's nothing to look at, but plays the best 90s/2000 hip-hop and R'n'B and it's comfortable, and everyone is just there to have a good night.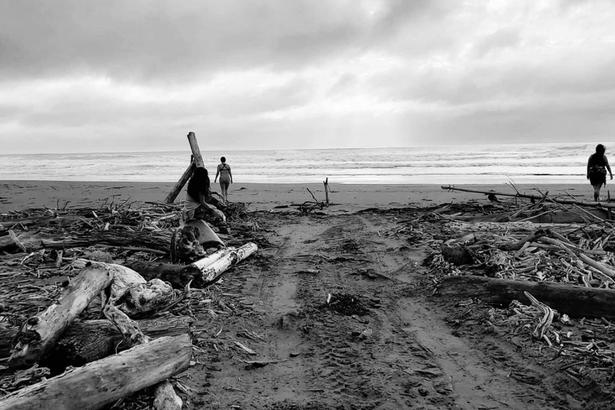 There is a vintage clothing shop next door to the Odeon movie theatre.
It's hardly ever open, but has the best clothes. The owner cares about the clothes and understands them and their time.
I love the Early Bird Market on Saturday mornings.
It's great for getting veges and plants and homemade biscuits. The stall holders are all lovely, it's cruisy and it's in a park so the kids can run around.
READ: Neighbourhood Watch: Where To Eat, Shop & Stop In Matakana
The best way to spend a day outdoors is walking on the beach, swimming, boogie boarding, surfing.
The moana is a massive part of our lives. In town I enjoy taking the kids to look around the rock pools at the end of Okitu Beach at low tide and walking on the train tracks.
Gisborne is special because it's a largely Maori town.
Our kids speak Maori, moko kauae and mataora are normal, toi Maori is everywhere. We are close to our marae. And the moana. I'm grateful to be able to bring my children up here.
This story was originally published in volume six of Viva Magazine.
Share this: