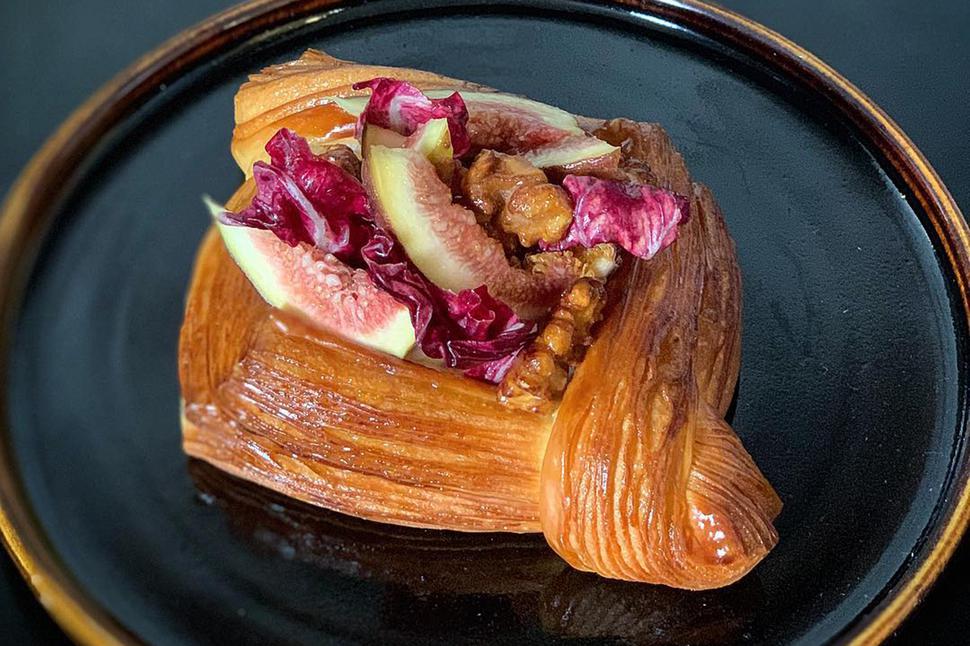 Where To Eat & Drink Next Time You're In Melbourne
From fried chicken to fine dining, these are the restaurants and bars to check out next time you're in Melbourne
Tuesday March 26, 2019
Melbourne is always one of my favourite places to visit for its array of gastronomical delights — I could spend a week there rolling from cafe to cafe, bar to restaurant and back again. Heading over for a week courtesy of Virgin Australia to attend VAMFF, I was excited to not only check out Melbourne's fashion scene, but to get a whole host of eateries I hadn't tried before under my belt (or into my stomach).
READ: Where To Find The Top 50 Bars In The World
Luckily for me, my food journey started on the plane. Cosied up in business class with my beer regularly topped up and my first of two delicious dinners in front of me (the second was to be at Marion, below — when time's short, it helps to double up), it was the perfect start to a week of exploring Melbourne's thriving fashion and food scene. 
Marion
This Gertrude St wine bar and restaurant is a must-visit for its offering of expert yet unfussy dishes and, obviously, great wine list. My food highlights at Marion were the rump steak with grilled cos lettuce; buffalo mozzarella with peaches and shiso (a green plant used often in Japanese cuisine); and a rich yet insanely moreish agnolotti pasta dish. Go with a group so you can order one of everything. 52 Gertrude Street, Fitzroy. @Marion_Wine
Dinner by Heston
Celebrity chef Heston Blumenthal is the father of molecular gastronomy, and while there are a couple of surprises at his elegant fine dining restaurant in the Crown Plaza, the menu is comprised mostly of expertly cooked dishes inspired by Ye Olde English cuisine. It makes for a fascinating dining experience, as on the menus themselves, each dish has a date next to it with some of the recipes they're inspired by dating back to the 13th century. As per Heston's modus operandi, however, there's a distinctly modern interpretation and the food is cooked to the highest calibre.
A recommended three courses would be to start with the 'Salamagundy' (a salad of chicken oysters and braised radish dating back to the 1700s) for a lighter option or 'Meat Fruit' (a ball of chicken parfait that looks convincingly like an orange); perfectly-cooked venison with cherries and smoked beetroot; icecream with Vegemite to finish (only if you're a fan of sweet and very salty); and then even after you've had dessert, if you're lucky the waiter will come over and churn milk into ice cream with liquid nitrogen right in front of your eyes. Level 3, Crown Towers, 8 Whiteman Street, Southbank. @DinnerByHB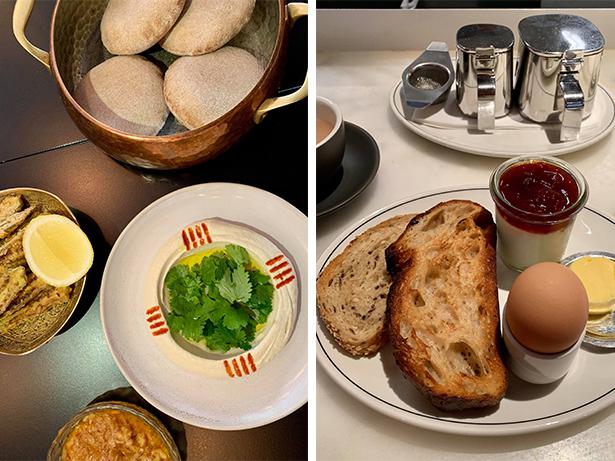 Hotel Lindrum
It's always ideal to find a hotel that serves good food, and central city boutique accomodation Hotel Lindrum has a new menu of modern British fare that's sure to tempt you to stay in for the night, designed by head chef Matthew Simon Bentley. Expect unique twists on classics like chicken and black pudding terrine with piccalilli; Berkshire pork belly and Eccles cake with blue cheese and quince. 26 Flinders Street. @Hotel_Lindrum
Lune Croissanterie
If a queue is a measure of how good a place is, then on any given day Lune Croissanterie are head and shoulders above the rest. Their croissants and pastries do indeed live up to the hype, and their Fitzroy branch is worth a visit for a view of the giant interior glass cube that serves as their croissant kitchen. 119 Rose Street, Fitzroy. Shop 16, 161 Collins Street CBD. @LuneCroissant
Belle's Hot Chicken
Belle's have held pop-ups in a couple of places in Auckland, and they are a roaring (clucking?) success every time. Visit one of the three locations in Melbourne for their famous fried chicken sandwiches, wings and sides, each spicy mouthful washed down with glugs of delicious natural wine. 147 Elizabeth Street.150 Gertude Street, Fitzroy. 727 Collins Street. @BellesHotChicken
Bar Saracen
Tucked away down a secluded alley in the CBD, Middle Eastern-inspired bar and restaurant Bar Saracen is a good place for a lunch pit stop between shopping sessions in the city. Serving a colourful menu of sharing plates, you'll find a great hummus (mandatory) with house made flatbreads; fried okra with cumin and lemon; lamb kofte and Gilda, a delicious morsel of pickles wrapped in an anchovy book-ended by olives on a stick. 22 Punch Lane. @BarSaracen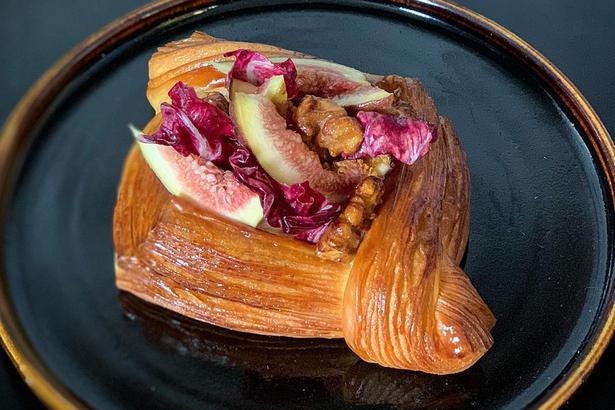 Cumulus Inc.
A stalwart of the Melbourne dining scene since it opened in 2008, all-day eatery Cumulus Inc. is always worth a visit. Even mid-week, they're packed at breakfast time and their signature breakfast of boiled egg, toast, preserves, yoghurt, organic orange juice and coffee or tea is a nostalgic and wholesome way to start the day, especially if you're away from home. 45 Flinders Lane. @CumulusInc
Special thanks to Shuk at Visit Victoria for being a fantastic host in Melbourne.
Virgin Australia fly direct to Melbourne from five New Zealand cities: Auckland, Wellington, Christchurch, Queenstown and Dunedin. All flights to Australia include a 23kg baggage allowance, and in Business Class this is expanded to 2 x 32 kg suitcases. Also included in the fare is a meal, drink and 15 minutes of free WiFi.To book a flight with Virgin Australia, visit their website here.
Share this:
More Culture & Travel / Going Places