Miami Magic at The Standard Spa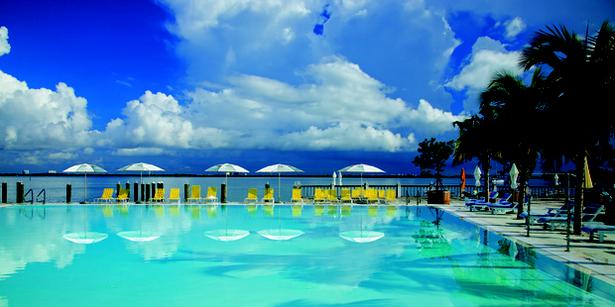 Thursday Feb. 6, 2014
I'll spare you the self-pity about the trials of work travel, but it's fair to say it can get gruelling. In my line of work I'm lugging cameras and gear all day, juggling a technical team, organising logistics, making sure my clients are feeling involved and dealing with talent at the same time. It can be exhausting.
So after a long day, the thing I want most - and find all too rarely - is to arrive at my hotel and discover it is as good as it looked in the pictures.
A bum view looking on to an alleyway is the least of your worries. It's the hotels where you find your room is next to the trash compactor, delivery entrance or local fire station that really break a heart. Hotels with grand lobbies petering off into a rat warren of long dingy corridors. Hotels where inflated price tags contradict insipid menus of soggy club sandwiches and rubbery steaks. Hotels where "spa" really means a dank exercise room three storeys underground and a hot-tub full of toe fungus.
So it was like the angels sang when I arrived at The Standard Spa Miami Beach after a long shoot in the wilderness of stripmalls and suburbs around Florida. The Standard flipped the script, and the photos on the website barely did it justice.
Brainchild of American hotel guru Andre Balazs, The Standard Spa Miami Beach is a 2006 addition to the boutique chain of Standard Hotels (also found in New York and Los Angeles). Aimed at the urban yoga set, the hotel is an oasis of taste and calm on a tiny island between Miami and Miami Beach - a true spa, and about as good a stay as you could hope to get anywhere.
Built from the bones of a 60s resort called the Lido, The Standard brings a health retreat of Golden Girls vintage rocking into the present - a retro-modern, high-tech hipster paradise with exercise classes, clean food and hydrotherapy treatments and a full service bar as well. Like a non-judgmental friend, The Standard offers naughty and nice in equal measures, wrapping you up in all things relaxing, whichever way you want them.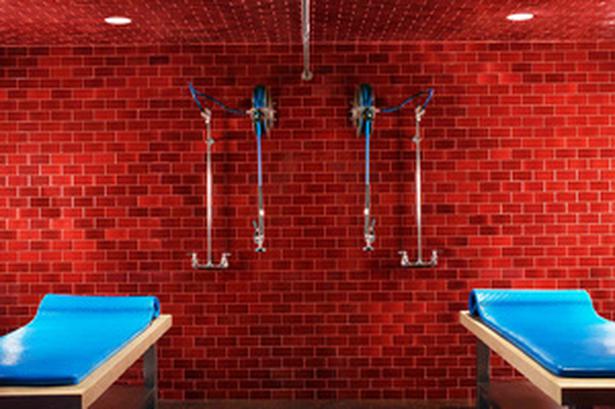 With a design aesthetic blending the best of Scandinavian simple and Florida modern, The Standard strikes a wonderful balance of comfort, style and utility. The lobby is gorgeous and the gardens sumptuous. Rooms are simple, offering no more or less than you need to make your stay sweet. An airy, natural colour palette of light woods and unbleached fibres runs through all the rooms, and the firm beds are sheathed in crisp white Egyptian cotton sheets. Organic bathing products are on a wall-mounted dispenser in the marble rain shower, gone are the fussy, little bottles of yesteryear.
WiFi comes standard in all rooms, and although there are TVs, they are tastefully hidden in a cotton cover, dissuading you from a night in front of the tube in favour of making the most of the facilities outside. You can keep up with the Kardashians on another trip.
A full schedule of yoga, pilates, tai-chi, stand-up paddle boarding and kayaking is offered. Bikes are available if you have the will to leave the premises. If you're not taking a class you'll surely be sampling the hydrotherapy delights with Japanese and Nordic-style communal bathing indoors and out.
Inside, there is a cedar sauna, aroma steam-room and Turkish hammam - heated marble slabs on which to recline in the manner of Greek gods. The rooms are mercifully dimly lit, allowing everyone to look their best as they loll over the hot stones and let their troubles melt away.
The outdoor facilities come with a picture-perfect view over Biscayne Bay. As if the sunsets glowing orange, red and gold weren't enough, pods of dolphins regularly pass by. A hot tub with a back massaging waterfall and an Arctic-cold plunge pool allow you to alternate, but the real gem is the huge infinity pool.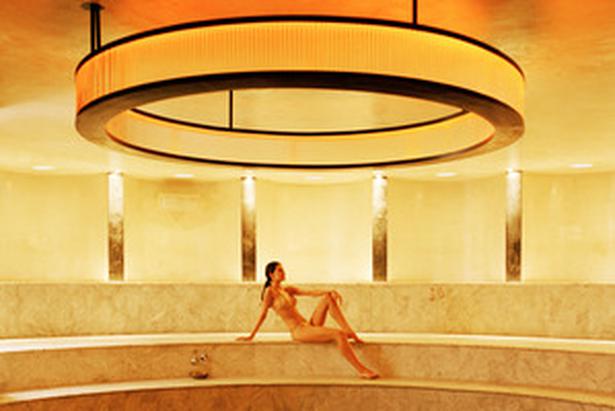 .

• To find out more about Miami visit DiscoverAmerica.com and try its Trip Tuner for bespoke travel ideas.
Share this:
More Culture & Travel / > International