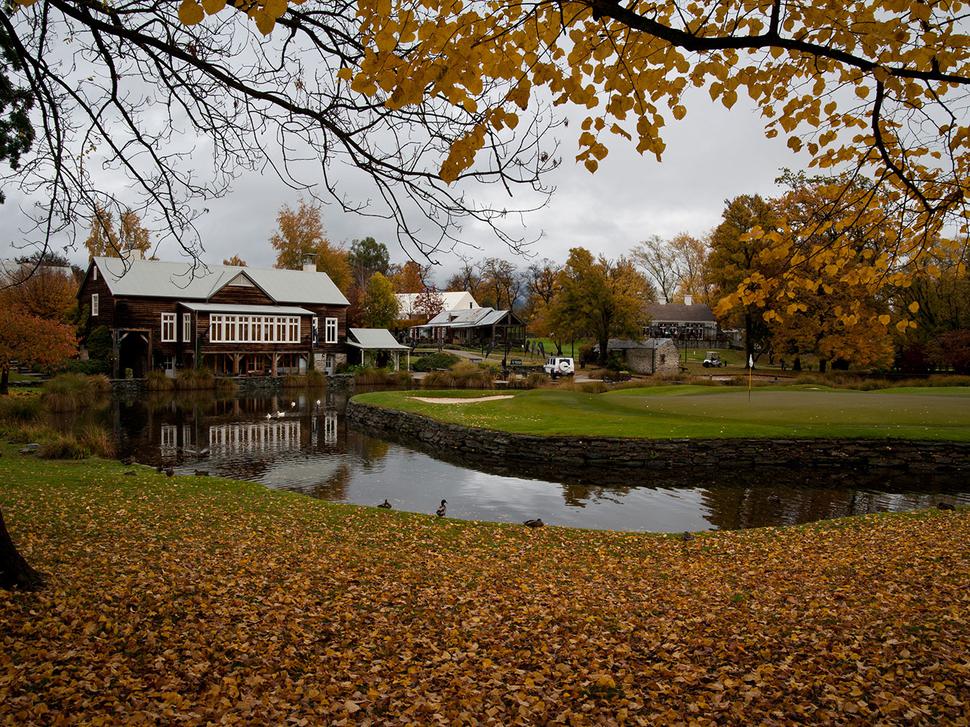 Millbrook Resort's Award-Winning Golf Course Has A Lot To Offer In Arrowtown
A luxury weekend escape at an award-winning resort for a spot of golf? Dan Ahwa takes on a new experience and comes back winning
Sunday June 24, 2018
It seems I've come a long way from my high school excursions to Treasure Island Mini Golf in Manukau. The Pirate themed golf course was the perfect distraction for a bunch of bored teenage larrikins with nothing much to do.
Fast forward 19 years, and this juvenile flashback comes to mind as I find myself at one of the most magical golf courses in the world, the award-winning 27-hole course at Millbrook Resort in Arrowtown.
The sprawling course comes with a strong golf pedigree, designed by master golfer Sir Bob Charles and renovated by Greg Turner in 2010.
There's no pirate ship here, and instead of cheap beers smuggled into backpacks, I'm caressing the stem of a wine glass of merlot from one of the region's neighbouring vineyards, a rosy glow forming on my face from a roaring fireplace nearby. Looking out at the snow-capped Remarkables mountain range hugging the golf course, I feel smug.
READ: A Luxury Boys' Weekend on the Kauri Cliffs Golf Course
I'm here for a luxury weekend escape on the back of a mixed amateur golf tournament, specifically the annual Mercedes Trophy National Final. It's a big deal for those involved and there's a definite buzz in the air.
The marque shares a long history with the well-moneyed sport, partnering in some of the most prestigious golf tournaments around the world, including The Masters, The Open and the PGA Championship.
The tournament, exclusively for customers, sees 24 qualifying Mercedes-Benz regional finalists compete for an opportunity to represent New Zealand in the October world finals in Stuttgrt, Germany, birthplace of Mercedes-Benz.
Golf legend and a member of New Zealand's victorious 1992 Eisenhower Trophy team Phil Tataurangi is on hand to MC the tournament and everyone is slightly star-struck in his presence. At the event's welcome dinner held at the resort's Millhouse restaurant, Phil shares anecdotes from his career and offers words of encouragement to the players and their partners.
The partners share the experience with equal pleasure. A welcome lunch at the neighbouring Akarua Wines and Kitchen by Artisan offers an insight into the life of someone attached to a passionate golf player. There are four women in this year's tournament, and I sit next to one of the husbands, who's already been to several of these tournaments.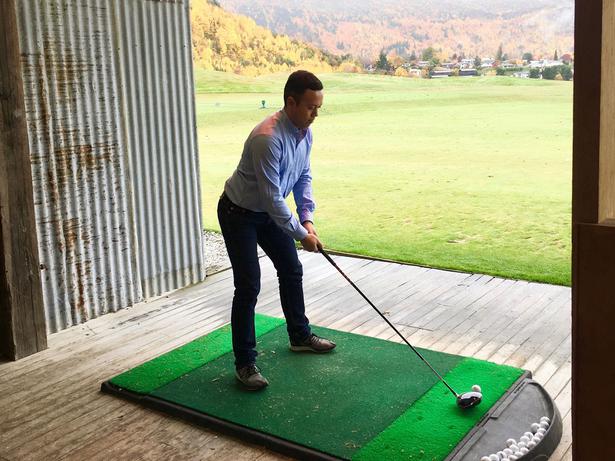 "I don't play but I'm here to support my wife who loves it," he says. "It's a great chance to catch up with old friends and spend some time away from home."
Although they wouldn't admit it, the partners know more about the game than some of the players and after a few glasses of red, I learn that a 'choke down' in golf has nothing to do with physically hurting your opponent. As we tuck into a gorgeous lunch, including lamb sliding off the bone accompanied by wine from the cellar, I couldn't help but get swept up by the camaraderie.
I realise I'm neither competing nor a partner of a golfer, so I still feel somewhat out of my depth. Golf lingo peppers chit-chat over meals and out on the course during the weekend, and by the end of the first day I decide that I'm determined to go back to Auckland knowing the difference between a double bogey and a double eagle, with just enough time to improve my backswing.
READ: Stay at Craggy Range, Hawke's Bay
It's ambitious, I confess, and perhaps it was Dutch courage brought on from the seductive wine list or the need to stay warm in freezing temperatures, but I take to the driving range (a converted former wool shed) the next morning, with a confident strut.
My instructor, Ben, tries to ignore my wild bashing, which must look as if a blindfolded madman is swatting aimlessly at an imaginary piñata at a quinceanera. Ben is a member of the NZPGA, the coach of the Otago Men's Golf Team and the Southland Men's Golf Team. He's worked too long and hard for this.
"Your posture is important, and remember to space your legs apart correctly," he says, before dodging out of the way, a glimmer of terror in his eye. After some time, I tell myself I look convincing. "Like a duck to water!' I yell to Ben.
"Sure!" he responds unconvincingly.
I head back out to see how the players are tracking on the course. Rain overnight left a dubious note at dawn, however it's cleared up and they soldier on in their groups of varying experience and handicaps. The weather hasn't dampened anyone's spirit and makes this outsider understand the sport to be one of patience and unwavering optimism, two characteristics I wish I had.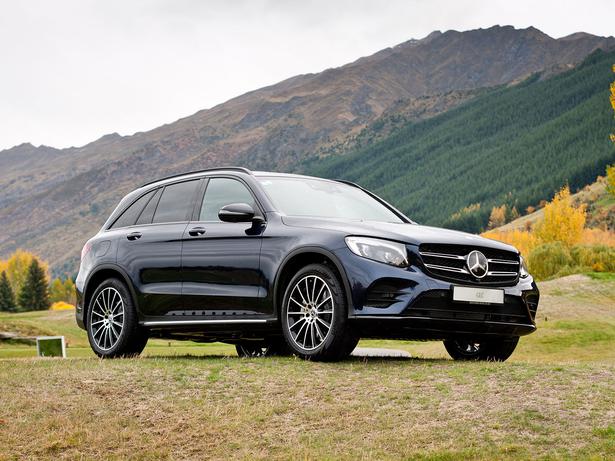 Around the resort, various Mercedes-Benz models are on display. I stop to admire an E-Class Cabriolet, before a couple of the elegantly dressed partners climb in to take it for a spin towards town.
As they hurtle down the driveway like a couple of schoolgirls on spring break in Mum and Dad's car, my eyes are drawn to Arrowtown's mesmerising and historic golden trees in the distance: the zen-like scene a sight for sore eyes.
Nature at its most pristine once again frames the entire weekend, and no matter where I look, I can't help but feel like some earnest traveller suspended in a watercolour scene from What Dreams May Come.
READ: Taking on Spain in the New Mercedes-Benz E-Class Coupe
Before the final event, a quick stop to Millbrook's spa is on the itinerary. I take a golf cart and grab a chocolate chip cookie from the nearby snack stand where players refuel with tea and coffee. Like a spoilt brat, I slip into a robe and slippers 10 times my size, with said cookie unfinished in my pocket, and scuffle into the waiting area to fill out my consultation form with a glass of lemon water.
After the massage I wake up feeling completely relaxed, gazing like a space cadet out of the treatment room window at the forest before rejoining the party to watch the final round.
After a full day out on the course, the final turns out to be a nail-biter and the final three winners who are on their way to Stuttgart are ecstatic and understandably relieved. It's been a long, cold day but spirits are still high, the perfect mood for some cosy apres-golf time in the resort's beautiful clubhouse. Phil, and Mercedes-Benz's affable GM, Ben Giffin, reside over the formalities, congratulating the players for their efforts and their partners for their support.
Having gone into the weekend with no expectation or past experience, I left my luxury escape having made new friends and knowing a little more about golf.
As corny as it sounds, the real luxury of learning something new and being surrounded by people I didn't know was not lost on me either. I can look back at my weekend escape with the same fondness I had playing mini-golf as a clueless teen. As Ben explained over one of the lunches, "It's really about having great experiences. It's important to have great memories."
• This year's Mercedes Trophy World Final takes place in Stuttgart between October 2-7.
Share this:
More Culture & Travel / Going Places