Favourite Things: Burlesque Performer Miss La Vida
Burlesque performer Miss La Vida shares her favourite things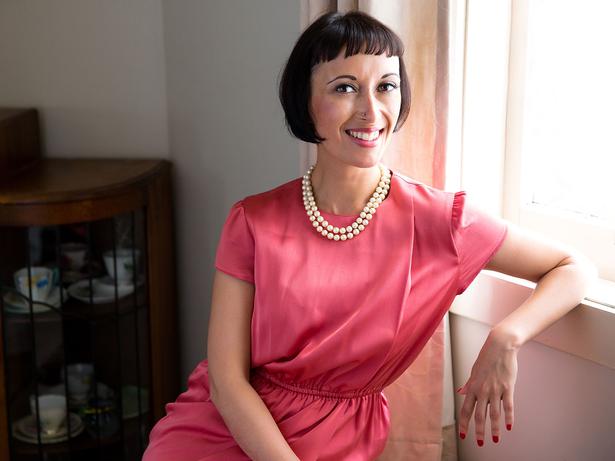 Wednesday Feb. 8, 2017
Watching a La Clique burlesque and cabaret performance at the Auckland Arts Festival in 2007, it clicked for Miss La Vida that burlesque was the outlet for her dancing and acting experience. Her list of talents also includes playing the ukulele, hosting events as an MC, as well as jazz, go-go and tap dancing.
Her ideal living space is a reflection of both creative talents and a love for fashion and culture from the 20s through to the 60s. "My dream home would be eco-friendly and allow me to live off the grid. It would have specific rooms for my creative pursuits such as a dance studio, sewing room, and boudoir for my costumes," says Miss La Vida. "Most importantly, it would have a couple of dogs. I hate not being able to have a dog because I'm a renter."
It comes as no surprise that she will be taking her charm to the upcoming Art Deco Weekend in Napier on February 17 and 18, the entertainer looking forward to performing to a crowd of 1920s enthusiasts. She has four acts at the Ruby Room Cabaret lined up — tap dance and performing on her banjulele included — as well as MCing the Speakeasy Burlesque show.
• For tickets, visit Artdeconapier.com
FAVOURITE THINGS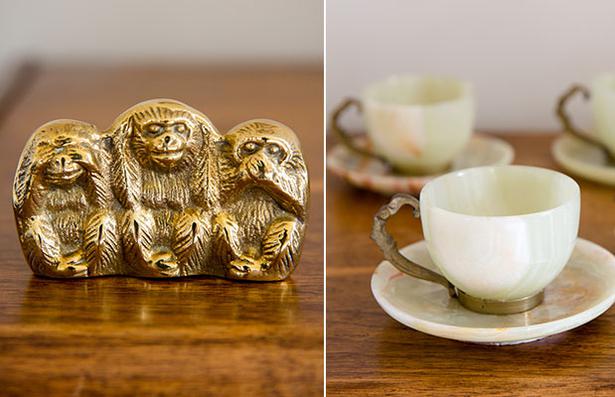 Three Wise Monkeys ornament; Indian jade tea cups and saucers. Pictures / Babiche Martens
1. Three Wise Monkeys ornament
This belonged to my Great Auntie Ethel. I remember her telling me the meaning of it when I was young and it has always stuck with me. Seeing it reminds me of her kindness and the amazing fruit cake she would make whenever we went to visit.
2. Indian jade tea cups and saucers
These belonged to my late father. I love their colour and the ornate handles, and think they're pretty unique. I've never seen crockery made from jade before. They're also a great representation of my English and Indian heritage.
3. Liquor cabinet
I love the contents of it, of course, but I just love the novelty of how it opens, the fact that it disguises itself as a dresser but lift up the handle and it reveals its secrets, and the mirrors inside it add to the decadence. It's so retro and has that comforting smell of whiskey. This was one of those cheap Trade Me gems that you feel you've struck the jackpot in finding.
4. Embroidered linen table cloth and napkins
My mother tells me she made these in her spare time at university. Instead of being out enjoying the 60s, she stayed in her room hand-making items like these. They're beautiful and she has sewing skills I will never have, but I think the 60s might have been wasted on her.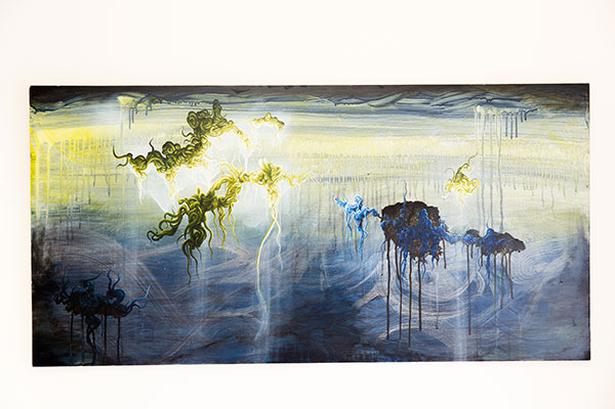 5. Deep in the Heart Of painting
This artwork is how I met my partner. I saw it at a small gallery space on Waiheke and was so drawn to it, its drama and other-worldliness. By chance the painter of it was standing nearby and I was very drawn to him too. Two years on and we're together supporting each other in our artistic projects and life dramas.
Share this: