Zoe & Morgan Designer Morgan Sibbald's Bali Inspirations
Morgan Sibbald, of jewellery brand Zoe & Morgan on his love of crystals, and how life in Bali informs his designs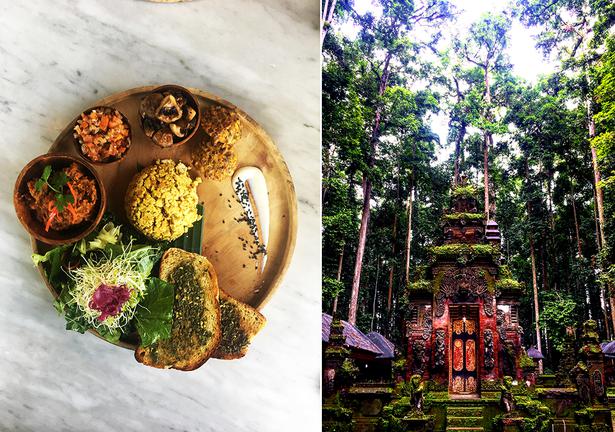 Tuesday Aug. 15, 2017
Meet Morgan Sibbald, the enigmatic other half of brother-and-sister jewellery design team Zoe & Morgan. The tall Bali-based Kiwi was in New Zealand recently to introduce his bespoke collection of crystal jewellery.
Some of these swoon-worthy stones are inset in hand-melded gold, others played up by diamonds and other precious metals.
The range includes pink and green-hued watermelon tourmaline, pinky or yellow danburite (said to promote emotional healing), cool aquamarines, warm-coloured imperial topaz, deep sapphires and morganite, an aptly named stone, that comes in barely-there pinks and oranges.
Morgan, 42, lights up when discussing his collection of crystals, the result of a lifetime of collecting from far-flung places. His passion started when he was growing up on the Coromandel Peninsula.
Now his nomadic tendencies and the siblings' travels continue to inspire their jewellery collections — Far East Indonesia, Morocco and now Jaipur have provided design cues and colour choices for stones and, of course, offered up beautiful photography locations for photoshoots.
GALLERY: The Best Coloured Jewellery to Buy Now
Morgan's move to Bali was spurred by the need to have a hand in the manufacturing of their jewellery, and his presence in Asia has been key to the growing the business. The location means he has been able to establish close working relationships with local carvers, who continue to give Zoe & Morgan's jewellery its hand-made appeal.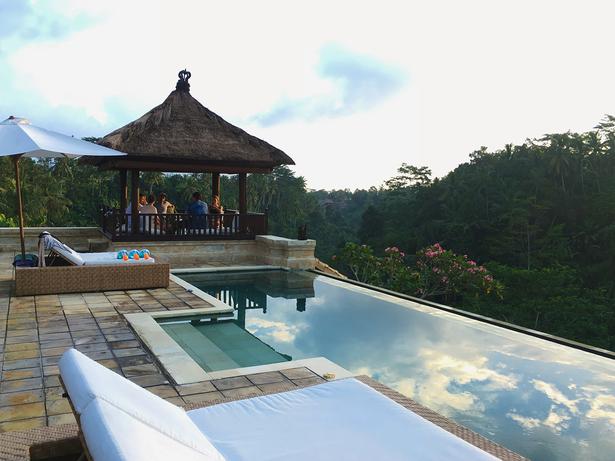 Morgan, who now also shoots the campaigns for Zoe & Morgan became a photographer out of necessity, he says. "We'd be going to all these remote places and it was just cost-prohibitive to get a stylist and photographer there so I thought, why not give it a try?"
An innate creative spirit, Morgan's talents can be seen in the business's current campaign. The latest shoot featuring Indian model Radhika Nair has seen her become an overnight star. 
And in line with Morgan's free-spirited approach, the pictures have a natural un-posed beauty, which is in perfect alignment with the team's magical jewellery designs.
What is it about crystals that you love?
Crystals hold their beauty forever, a sunset or a flower may be stunning, but possess momentary beauty. A ruby that shone from the necklace of a queen 1500 years ago will be just as beautiful now.
Crystals also hold and channel energy. Many can generate piezoelectricity (the presence of voltage across the sides of a crystal when you subject it to stress by squeezing it). 
People often don't realise crystals are the basis for laser technology, and even the humble digital watch.
READ: The Best Luxury Women's Watches
You mentioned as a boy you loved searching for crystals in the Coromandel. What did you find?
The Coromandel has so many lovely stones. It's possible to find carnelian on some of the beaches, and in the streams and rivers there is quartz and amethyst, as well as agate fossilised in wood. We had so much fun hunting for them as kids.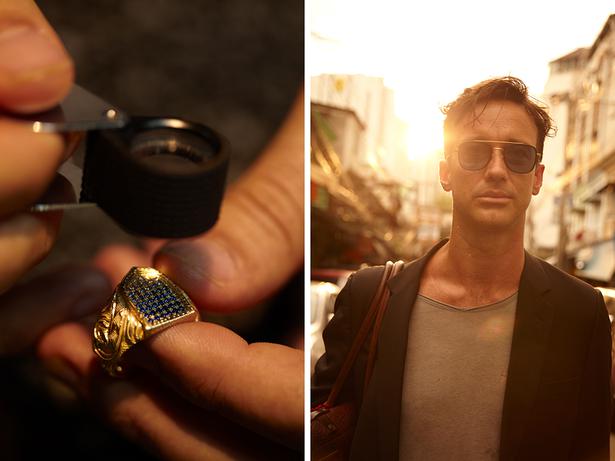 Tell us about a typical day work day in Bali.
My day starts early with a little meditation then I get my daughter Luella ready for school. The first thing I work on is new designs, sketching from hand-carved items and drawing on the computer for three-dimensional printed items.
I love to explore magical places here, and when I want to relax, I go and bathe in holy water at a secret waterfall temple. I also enjoy the beach and yoga.
How would you describe your own interior style? 
My interior style is eclectic, not styled, just all the random things I have found and love. A major part of my home is my library. I love books and use them as reference for my designs.
What are some of your favourite bars and restaurants and stores in Bali? 
For drinks I love Bikini in Seminyak. It has an amazing interior, and their cold-drip coffee negroni is great, but don't drink it unless you are planning a late night.
Hujan Locale in Ubud is great for Indonesian food in a farm-to-table style, and Shady Shack and Vida in Canggu are great for breakfast.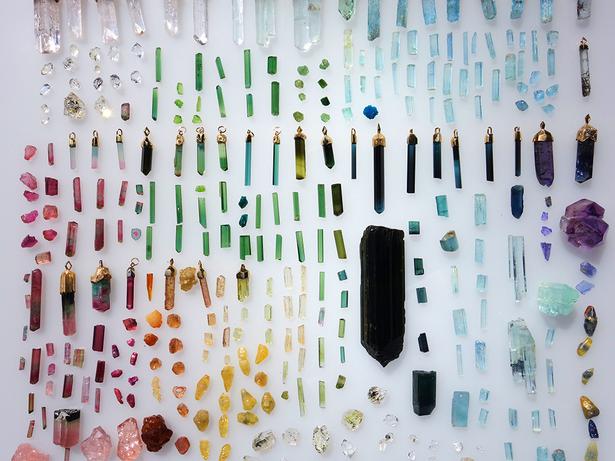 What else inspires your designs?
For me, the best inspirations are love and heartbreak. The other thing that is really inspiring is quiet space to focus. Zoe and I achieve some of our best work when we go away together and stay in some beautiful place and work without interruption.
Nature is another inspiration — the colour green rests the optic nerve, so when they cut big diamonds they do it in rooms that are painted a special shade of green.
After you draw a design, what happens next?
We consider how it can be best realised. If it needs clean lines, we will do it in the computer and print it in a 3D drawing. If it's organic or needs some whimsical aspect, then we hand-carve it. Both ways work well.
We've spent a lot of time developing hand-carved waxes — most jewellery companies do everything by computer and it results in a similar look. We love the hand-carved look, as it is the subtle imperfections that make something beautiful.
READ: Pasquale Bruni's Luxurious Jewels
Once we have our hand-carved or 3D printed master we make a mould, and we cast it in either gold or silver. 
At the moment we are developing some new techniques that will give our jewellery a playful feel — it involves casting items with the stones already inside. In a world where precious jewellery is so shiny and perfect we want to bring out a more innocent, magical feel.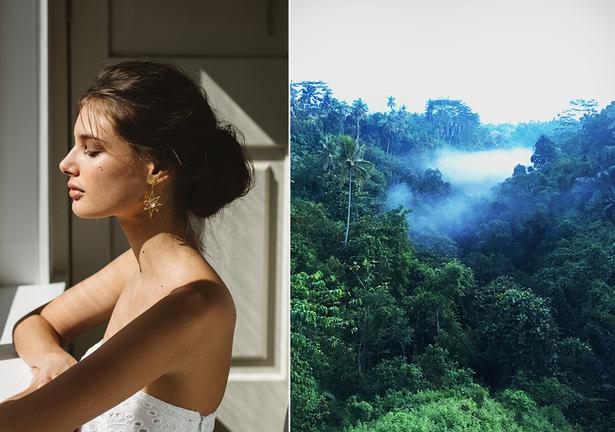 What makes you happy?
Being with my daughter Luella, seeing beauty in nature or in culture, travel and adventure, and of course love and passion.
What did you want to be when you were growing up?
An architect, but I knew I would not like the limitations of building codes. Architecture is the design for the human body to live in, and jewellery is the most intimate design that becomes part of the body.
What do you thank your parents for?
Firstly, for giving me life. For loving and nurturing me and for exposing me to so many different cultures as a child — we travelled to India, England, Japan, India, Argentina and Brazil. Also for giving me great advice, trusting me and allowing me so much freedom.
What is your most treasured possession?
My freedom. As for material things, an emerald and ruby-studded Buddha made in the ancient way by a master in Pathan, Nepal.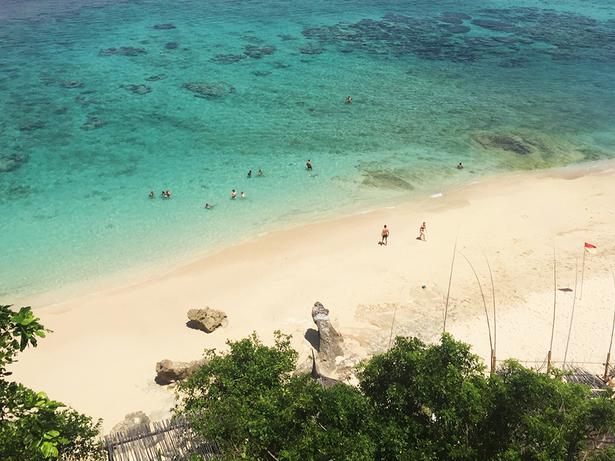 MORGAN'S BALI PICKS
1. The Tirta Empul Temple in Bali is a beautiful Hindu temple, famous for its holy water where Balinese people go for purification. It was built in 926 A.D. during the Warmadewa dynasty (from the 10th to 14th centuries), at a site where there was a large water spring.
2. Ku De Ta is a classic sunset restaurant, bar and beach lounge in Seminyak with views across the Indian Ocean. It also has excellent fine dining upstairs.
3. Alchemy in Ubud has set a benchmark for vegan raw food. Its smoothies, cakes and salads are amazing.
4. For homewares, I prefer the antique shops behind the jail in Seminyak. I often drive down with eagle eyes looking for anything special.
5. For women's fashion, head to Magali Pascal in Seminyak for playful prints and flowing dresses.
6. For men, visit Drifter, Seminyak, for surf shorts and beach gear.
Share this:
More Culture & Travel / Going Places