Mapping the Flavours of Moroccan Cuisine
Enraptured by travels through Morocco, food and travel journalist John Gregory-Smith has gathered his favourite recipes into a magical book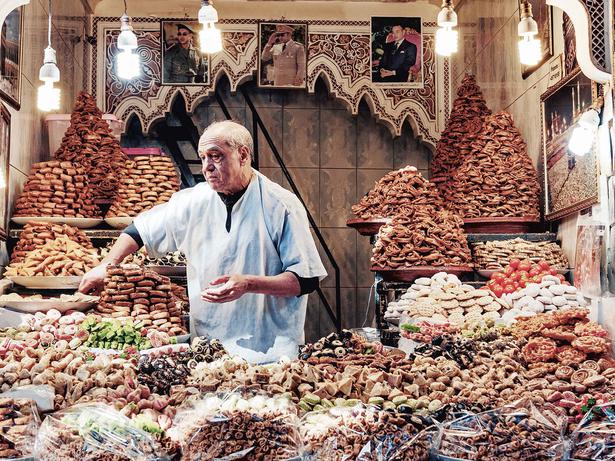 Thursday Nov. 23, 2017
After being enraptured by his travels through Morocco, with its bustling markets, patterned buildings and stunning landscapes, food and travel journalist John Gregory-Smith has gathered together recipes collected along the way.
Whether it's a dish passed down through generations and cooked at a friend's home, or something inspired by Morocco's new generation of innovative chefs, Orange Blossom & Honey: Magical Moroccan Recipes from the Souks to the Sahara maps the country's flavours, with each recipe accompanied by a story about how he discovered it.
These personal encounters are coupled with plenty of historical detail, giving the book depth and making it far more interesting than a typical travel guide or recipe collection.
It has a sense of Morocco's rich history and diversity, while stunning photography transports you to bustling markets, quiet winding streets, and lush open landscapes.
The book's location photographs are by John's friend Alan Keohane, who has lived in Morocco for many years, and captures details, people, and scenery so beautifully you'll immediately want to book a ticket.
Orange Blossom & Honey is bound to give you a new appreciation and understanding of Morocco's infamous flavourings and spices, such as ras el hanout: an "elaborate" blend of up to 40 different spices, herbs and petals, used in dozens of John's recipes.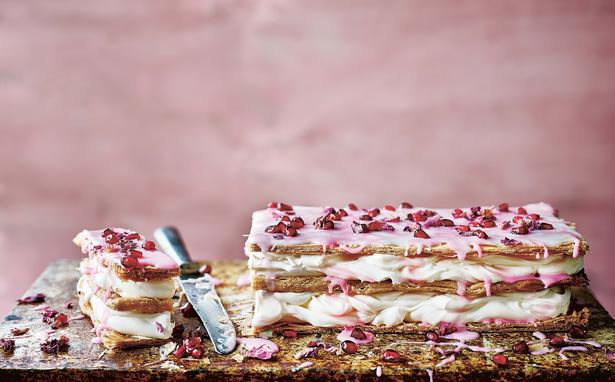 RECIPE: Pomegranate & Rosewater Mille-feuille
The book's namesake, an orange blossom and honey cake, is a decadent version of a simple orange and almond cake, which John explains is a staple dessert in homes across Morocco.
Although making treats at home is lovely, nothing could beat seeing thousands of sweet scrolls and pastries piled high at Patisserie Belkabir (pictured) — except tasting them, of course.

• Orange Blossom & Honey: Magical Moroccan Recipes from the Souks to the Sahara, by John Gregory-Smith, photography by Martin Poole & Alan Keohane. $50, published by Kyle Books, distributed by Simon and Schuster Australia. $50.
Share this:
More Culture & Travel / Going Places