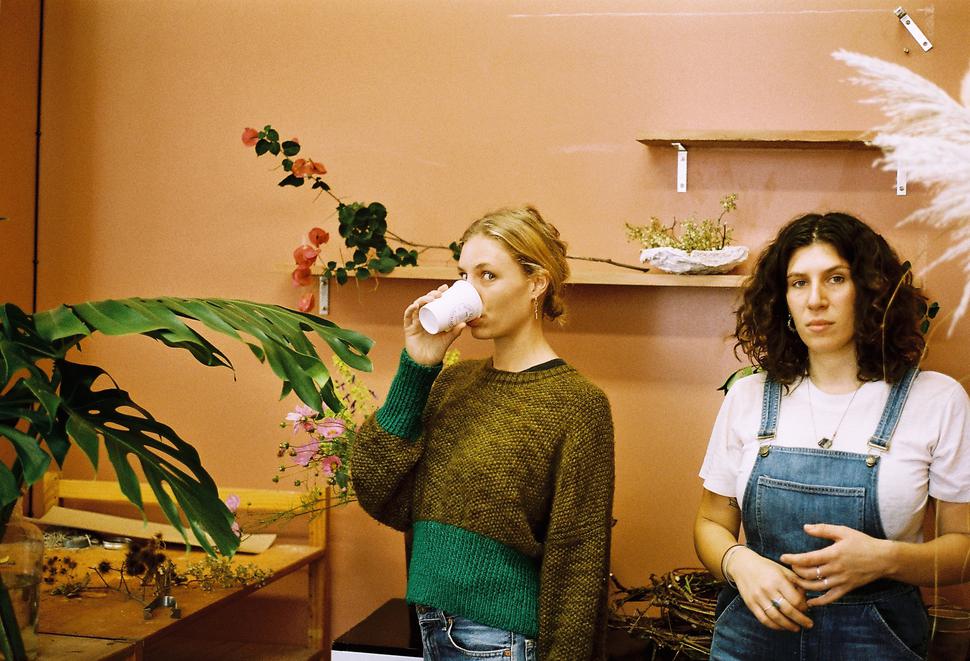 Muck, Floral and General Store Opens
You won't find your average dozen red roses in Grey Lynn's newest flower shop.
Thursday April 9, 2015
Tired of picking up blooms with browning petals or soft heads, Sophie Wolanski is distancing her new store from typical florists.
"I won't be stocking it three days of the week with blooms that will sit around and most likely be spent by the time they reach your house," the floral stylist says, ahead of the grand opening on Friday. "I'm interested in foliage and textures and branches. I think flowers should look like they came from nature."
Muck, Floral and General Store, next to Savour and Devour on Richmond Rd, is part studio, part eatery and part retailer. Wolanski fills the space with examples of her floral styling, which she does for installations, film shoots, fashion shows and the like. "It's not your traditional walk-in and get flowers store. I do home-delivered bouquets, but these require 24 hours notice."
Carter Were, the baker behind Were Bros organic sprouted bread, is taking care of the in-store toast bar, to open in the coming weeks. She'll be selling open sandwiches and accompaniments with a focus on wholesome, healthy local produce.
"We have a very similar outlook on quality and origin and she has sourced the best of everything," Wolanski says. "It will be a very casual eatery, mostly takeaway, with a small table inside if you'd like to sit and eat, or a table out back for sunny days in the terrace surrounded by the flowers and veges we'll be growing too."
The retail space will have the same ethos, selling textiles, ceramics and beauty products, handmade locally in New Zealand or Australia. "It comes from a belief in supporting the amazing creatives who are right under our noses. I really think the focus needs to be on what is going on around us and changing this mind frame that a lot of young people have at the moment that you have to be elsewhere to have access to that 'cool'. Auckland is where it's at!"
- Muck, Floral and General Store, 480 Richmond Rd, Grey Lynn
Share this: